Canterbury's fading high street
Nasons closed its doors in 2018, Debenhams will follow in 2020 and Fenwick have recently announced a loss of 92 percent in annual profit.
Canterbury's highstreet has always seen changes, with shops of old and new passing through our historic streets. Some find success, whilst others fail to hold their place.
The highstreet looks dire and it's not bringing people to the town
In recent years Canterbury has seen a number of its oldest and most beloved stores disappear.  On September 11th 2018 Nasons closed its doors for the final since its opening in 1929 with chairman Andrew Nason explaining: "Increasing costs, rising business rates and fierce competition have proven to be just too much for retailers, many much larger than ourselves, to manage".
Canterbury residents woke up to shocking news in October 2019 when it was announced that the Canterbury Debenhams store had been chosen as one of the 50 stores planned to close across the country.
The department store giants were once the largest department store group in the UK, but have severely struggled with the recent economic climate, changes in fashion taste and over expansion of its business.
The company that was once worth £900m in 2016, quickly declined to be worth a £20m in only three years.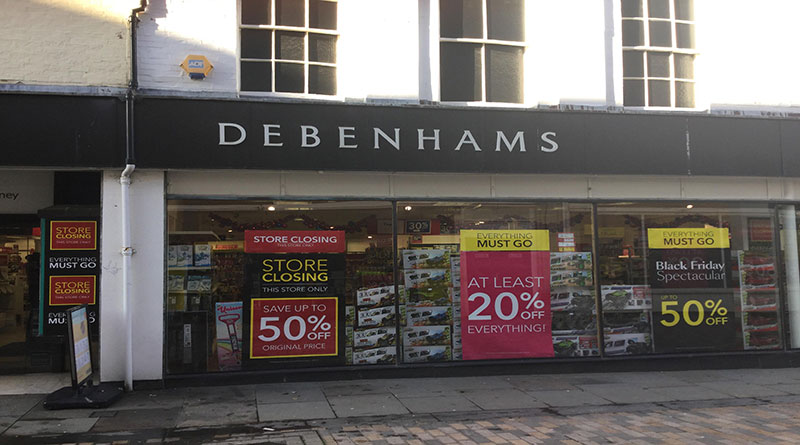 As more superstore giants continue to struggle, no larger contrast can be made in regards to the booming sales of online shopping sites such as Amazon and ASOS.
With our busy lifestyles and the ability to purchase anything we wish with the click of a button, it comes no surprise that 87% of British Shoppers make their retail purchases online, with a further 78% making their purchases from a smartphone whilst travelling.
Amazon has seen a dramatic increase in revenue, increasing from $34.2 billion in 2010 to $232.89 in 2018, stealing vast amounts of sales that struggling stores need to stay in business and is believed to the a major factor for national stores are facing uncertainty.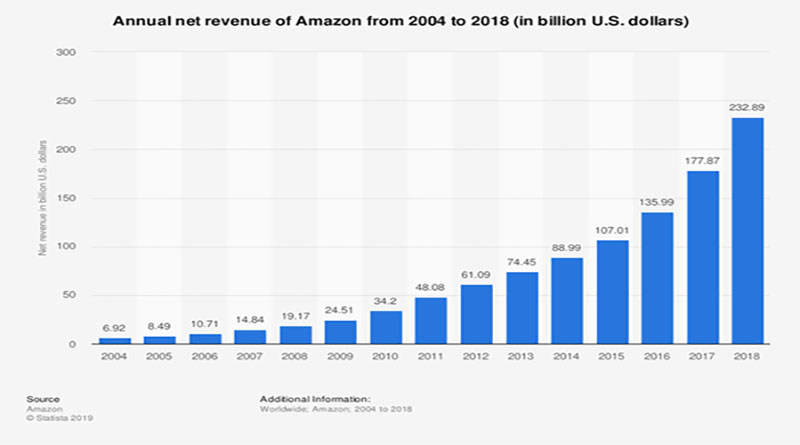 But how has the rise of internet sales and the fall of high street mega stores effected the smaller, independent businesses of Canterbury?
Canterbury's highstreet is called home by many small scale, independent traders which are far more fragile to change compared to the larger chain stores which can endure changes in the economy and shopping trends.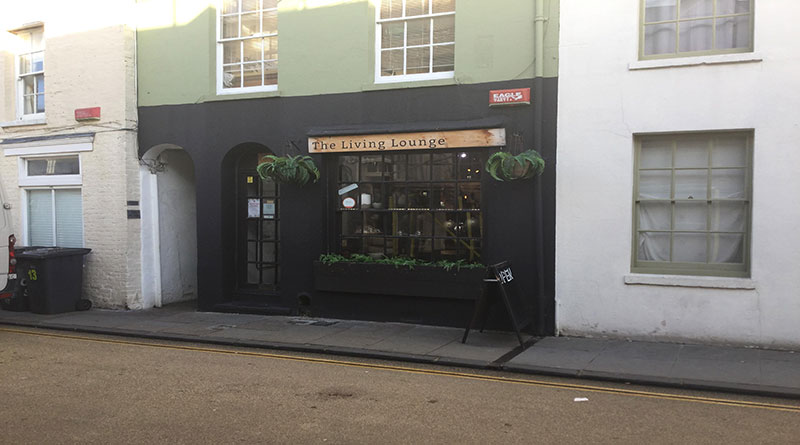 Leila Appleby-Lansley runs the Living Lounge, a nordic home boutique found on the quiet Orange Street.
She Said: "I've defiantly seen a big drop in footfall this year. Christmas has started to come later and later in the shop and a lot of that has to do with what's happening in the Highstreet"
"The highstreet looks dire and it's not bringing people to the town".
"With all of the closures, the offer that Canterbury once had, is now really poor. Canterbury is on the map, it's a huge city, we have the cathedral. But we don't have enough independent stores to differentiate itself from other towns" She adds.
"I don't think the rise of online stores has affected us small companies.  It has taken away sales from the larger stores. people come to independent shops because they want something different and to meet the maker".

Surprising to many, whilst the recent closure of some large-scale stores and the rise of online retail has effected smaller traders, the reasons are not as some would first think.
Local traders saw little competition with the big stores such as Debenhams or Nasons.
The stores were unable to provide the unique and personal experience independent business could provide in both their products and customer service. However, since the decline of Canterbury high street, small businesses have started to struggle as less people are attracted to the declining highstreet of Canterbury.
What the future holds for Canterbury is uncertain. With ever changing shopping trends, and economic uncertainty on the horizon, many hope that the once vibrate Canterbury high street can re-emerge.
As large mega stores continue to struggle with the dominance of online retailers, will it be down to the small local traders of Canterbury to breathe life and vibrance into a fading high street?
Do you think Canterbury's high street has seen a decline?