Everything you need to know about ANPR parking in Canterbury
Following a successful trial, Canterbury City Council has introduced a new parking system called ANPR to car parks across the district.
Here is the Canterbury Hub's guide for everything you need to know about ANPR and which car parks you can expect to find it.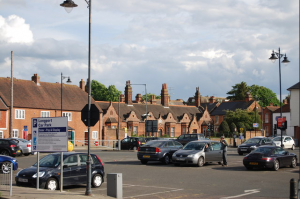 What is ANPR?
ANPR is a new technology which stands for Automatic Number Plate Recognition. It means that registration plates can now be recognised by cameras as they enter and the leave car parks.
Why is ANPR being used?
ANPR is being used to improve the quality and convenience of parking not only in Canterbury but in car parks up and down the UK.
Which car parks in Canterbury have ANPR in use?
The following 12 car parks across the city have adopted the new technology:
Sturry Road Park and Ride
Wincheap Park and Ride
New Dover Road Park and Ride
St Radigunds, Canterbury
Millers Field, Canterbury
Longport, Canterbury
Gorrell Tank, Whitstable
Middle Wall, Whitstable
William Street, Herne Bay
Neptune, Whitstable
Queningate, Canterbury
Pound Lane, Canterbury
What's different?
Across the car parks in Canterbury, you can expect to see new barriers, cameras and machines.
You can also set up an account for ticketless parking which allows you to pay in advance. This works by the cameras recognising your number plate as you enter and leave the car parks and using the balance you have pre-paid online. This means you never have to go to a payment machine again as it can be used across all the car parks operating with ANPR. You can set up an account here.
Alternatively, you can pay using contactless, card payments, cash, Google Pay and Apple Pay at these car parks if you do not have an account.
What is the advice for existing account holders? 
Canterbury City Council said: "The brand-new system has now gone live in Middle Wall and William Street car parks. For now, please continue to use your existing account in these two car parks."
How does it affect disabled and motorcycle parking?
Holders of a blue badge are able to get three hours of free parking in the city council's new off-street ANPR car parks. The off-street car parks currently covered by the discount scheme are St Radigund's, Miller's Field, Longport, Middle Wall, Gorrell Tank, Neptune, William Street and Queningate. You can sign up for this parking here.
For advice on motorcycle parking in ARPR car parks, take a look at the Council's website.
Do you like the new parking system in Canterbury?