EXPLAINED: The quarter of a million salaries of your local NHS bosses
Ever wondered how much your local NHS managers are earning? We've got all the details and more.
The NHS is always making headlines for being underfunded, but now it's time to shine a light on the six figure salaries of the East Kent Hospitals senior managers.
Just in 2016, one EKUFT executive took home nearly a whopping half a million pay-package.
Director of Quality, Dr Sally Smith received a £435,000 total remuneration in the 15/16 financial year.
This averaged out to a weekly salary of £8,365. Meaning this senior manager was working on a daily rate of £1, 673.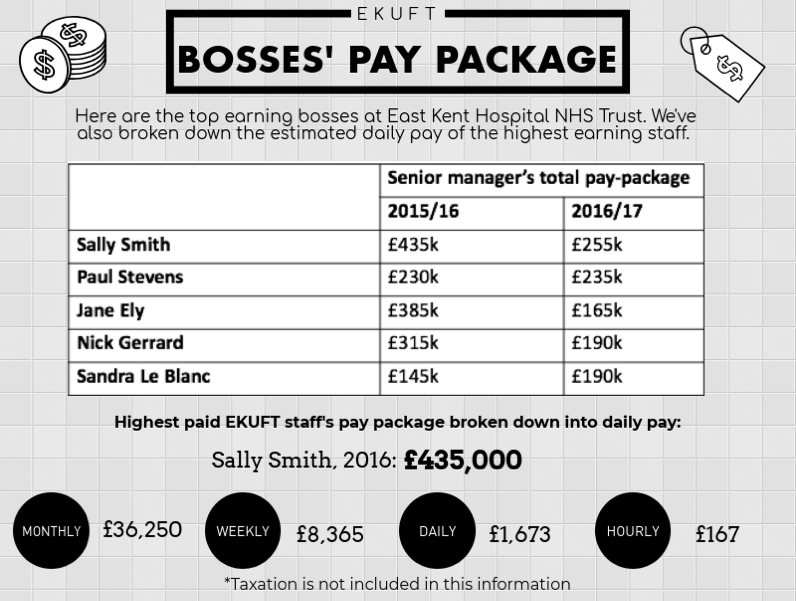 This is eight times more than the median salary of all other staff working for the trust, as stated in EKUFT's most recent annual report.
Jane Ely, the Chief Operating Officer was the second highest earning member of staff with a total £315,000 salary and pension contribution.
In the last two years, the lowest pay-package awarded to a senior manager was still £145,000. 
According to EKUFT, the trust rewards their executive staff with high salaries to 'retain high calibre staff'.
A spokesman for East Kent Hospitals said: "Executive Directors are appointed in line with the trust pay policy for very senior managers, which is designed to recruit and retain high calibre staff.
"No performance related pay or bonus is available to the trust's executive directors."
A&E Nurse: 'It's not fair!'
An A&E staff nurse from William Harvey Hospital sees the manager's salary as 'unfair'.
Emily said: "It's not fair. Especially for the front-liners.
"They're not the ones doing the hard hands-on work on the patients."
She's seen a surge in staff leaving A&E and believes it's because of 'low pay' and 'lack of support'.
The nurse added: "They need to put down the salaries of senior managers and invest it to those working on the floor.
"Hire more nurses, get them support and what they need to stay in the trust."
*Emily's name has been changed to conceal her identity.
https://youtu.be/EBTC0xOd1Fo
Bosses' salary compared to hospital staff
The Hutton Fair Pay Review compares the salary of the highest earning person in the trust against the median pay of all other staff.
The results are 8.3 : 1, meaning bosses are earning eight times more than the front-line workers such as nurses, health care assistants and paramedics.
Janet Davies, leader of the Royal College of Nursing said that salaries are 'spiralling out of control'.
She told the Telegraph: "Despite the rhetoric from Government, executive pay is spiralling out of control… Morale is already low and widening the pay gap [between managers and nurses] are helping to push it towards collapse."
The RCN have been campaigning to lower the senior managers' salaries and a pay rise for nurses.
According to EKUFT, the trust increases the pay of their staff annually.
A spokesperson for East Kent Hospitals said: "Staff normally progress to the next pay point annually until they reach the top of the pay band.
This pay system covers all NHS staff except doctors, dentists and very senior managers."
Expenses, expenses and expenses
The total pay packages of EKUFT's executives decreased in the past two years, according to the annual report.
But the expenses claimed have nearly tripled.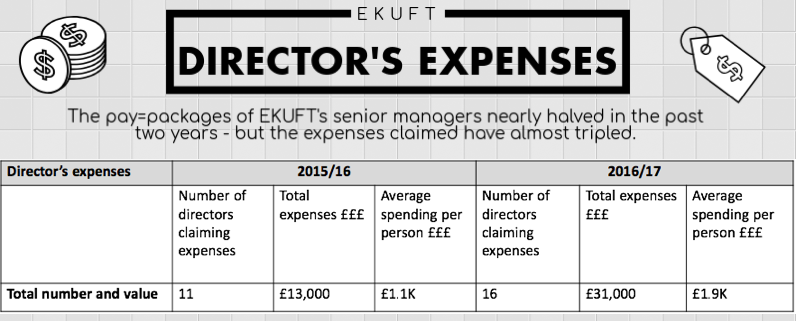 Gemma Shillito, a spokesperson for EKUFT said: "Total pay-packages did go down but pension contributions cannot be considered as it is not take home pay.
"Also, the total directors expenses went up in 2017 because five more directors were serving and claiming back expenses."
Senior executive, Nick Gerrard who earned nearly £200k last year is claiming back £3.40 in parking expenses.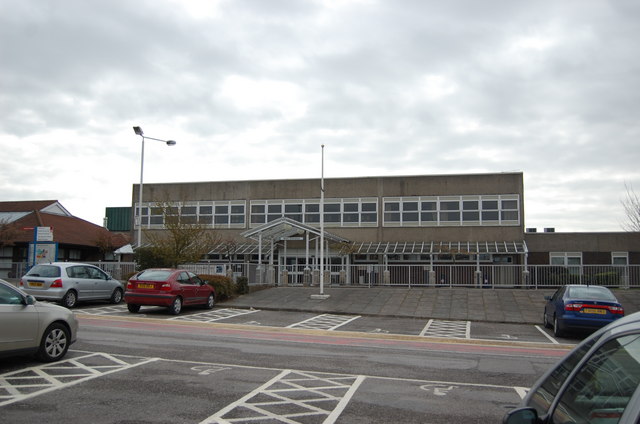 NHS have received criticisms for charging hospital staff extortionate prices for parking. A new report showing that front-liners can spend £80 per week for on-site car parks.
A spokesperson for EKUFT hospitals said: "Nick Gerrard is eligible to claim back any parking costs that he spends when not parked on-site.
It's most likely that he was sent out on a meeting, and he's just claimed back the parking."
Will there be a cap?
Politicians and ministers have urged for a maximum cap to be placed on management pay.
They have ordered a clampdown on 'excessive and indefensible' pay packages that tops the Prime Minster's salary of £142,000.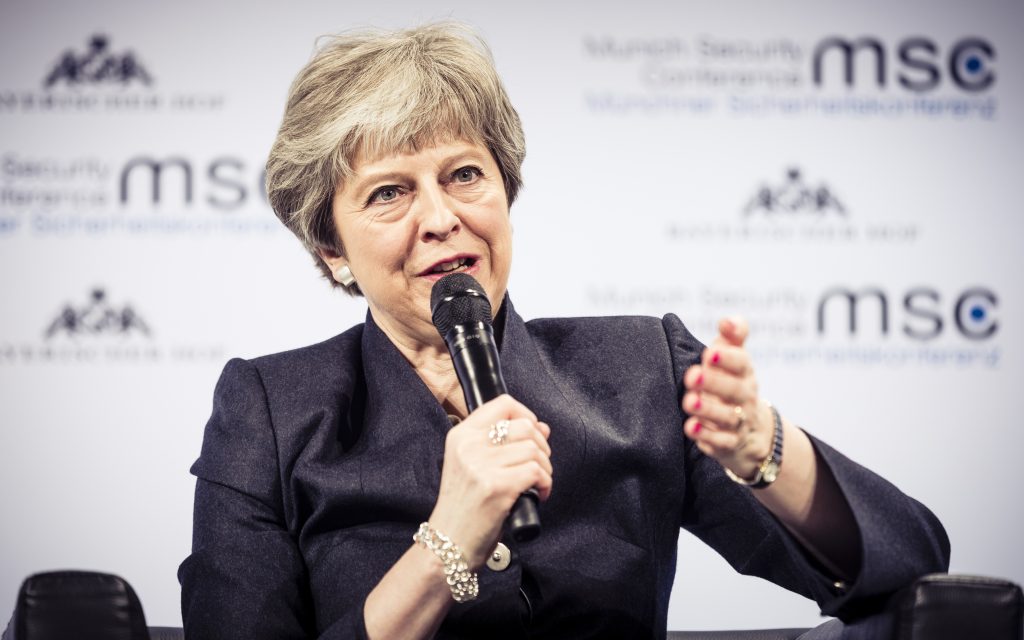 Conservative MP Andrew Davies told the BBC last year that the 'eye watering salaries' of the NHS bosses are offensive to the 'cash-starved' front-liners such as nurses.
There is still no cap set to limit the pay of NHS bosses.
Can the East Kent Hospitals NHS afford it?
The top three factors they consider when deciding the pay of senior managers are performance, capability and experience in role, according to EKUFT's Remuneration Committee report.
However, the factor of 'affordability' is placed last on the list.
Last year, EKUFT was able to 'afford' rewarding Medical Director Paul Stevens a £235,000 pay-package while nurses saw a 14% real-term cut in their wages.