Fish and Chips will be served on Christmas Day in Wincheap
Papa's The Deep Blue Fish and Chip Shop in Wincheap will be serving fish and chips to those who need it on Christmas Day.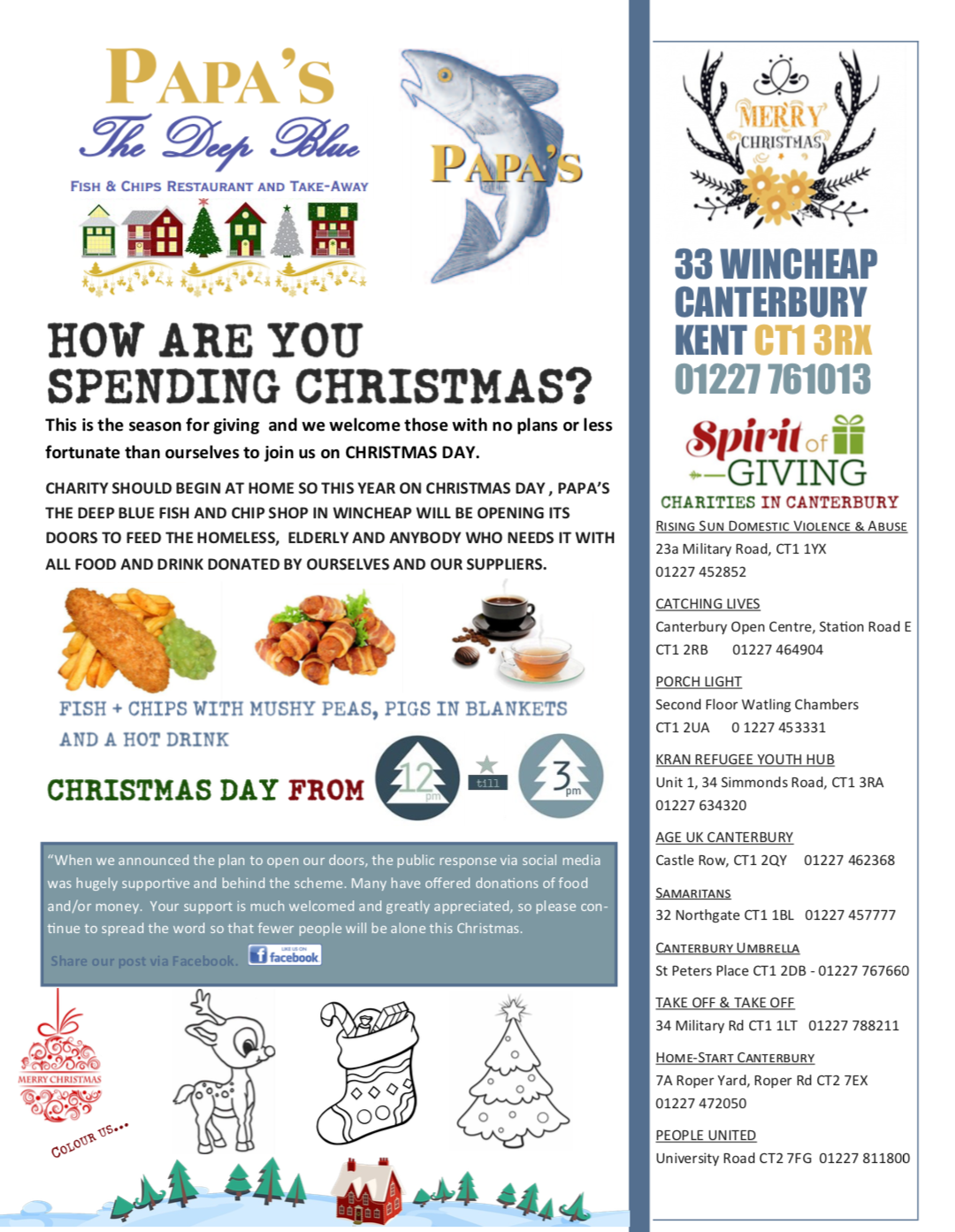 The family run fish and chip shop are welcoming the homeless, the elderly and anybody else who needs it to spend Christmas Day at the shop for fish and chips, pigs in blankets and hot drinks.
The shop will be open from midday until 3pm on December 25.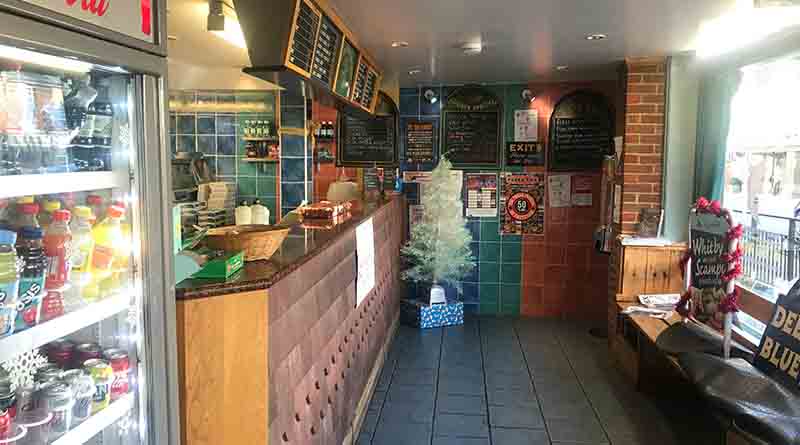 Kyri Ignatiou, who runs the Wincheap shop, said: "I was reading an article online about food banks and how many more people will be using them this year compared to normal and I thought it would be nice to try and help out.
"I didn't have much planned this christmas. Some of my family are going to be away and others are busy so I thought why not open for a few hours see if I can dish out some food to some people who might be around and see what happens.
"It is for whoever really, homeless people the elderly. We get quite a lot of elderly people round here who might have lost a partner and they come in by themselves. We might be the only people that they speak to for the whole day so it will be nice for them to come in if they even just want a tea or to say hello and speak to someone on Christmas Day.
"A couple of the staff are coming in, a few people have volunteered from seeing the Facebook post too.
"It became a lot bigger than I expected to be honest. I have not forced anyone to come in, the plan was me to do it by myself and if anyone wants to jump on board to help me then they are more than welcome but even if nobody turned up I still would have cooked the food and dished it up myself."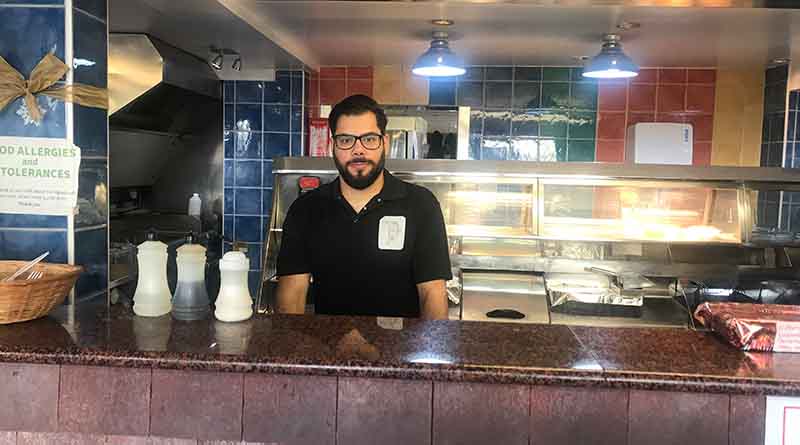 "It became a lot bigger than I expected to be honest."