Canterbury named best place to live in Kent
Canterbury, being one of the most popular destinations in the County that Londoners are moving too. Over 80% of Londoners when deciding to move are opting to stay in the South of England.
Kent has such a quick commute and also now offering plenty of culture and creativity. Londoners are becoming less sceptical to leave, with continuation of absurd house and renting costs.
It is predicted that Kent will have an overall population of 2,127,600 by 2031.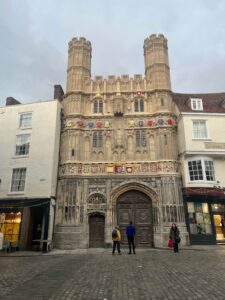 The current population estimate for 2023 is 1,578,500. Kent has the largest population out of all English counties. It is likely we will continue to see a rise of people moving to the area in coming years.
More than half less people are leaving Kent for elsewhere which highlights that people are not only moving here but also staying.
The recent list from Muddy Stilettos shows Canterbury to be the best place to live and as one of the most popular places in the county for people trading London with Kent.
The most popular places to currently live in Kent:
Although Folkestone and Hythe has the most people from London owning second homes, people from the capital are opting to move to Canterbury altogether and these type circumstances can be incomparable.
Many people who have lived in London for sometimes decades, no longer can afford to and people who were living in London as working professionals have decided a commute is more worth it, than trying to get a decent property in the Capital.
Canterbury City councillor Rachel Carnack, is one of the people who swapped living in the City to commute from Canterbury instead.
Many Londoners have been recently speaking on positive experiences moving to Kent, not having any regrets either.
The quick and easy train journey from Canterbury to London Victoria:
It's not just the lower housing costs here, or the commute to Central London in under an hour but Kent offers something people from London have been longing for, a sense of community.
Many feel they have lost the sense of 'neighbourhood' and 'community spirit' as London's continual expansion has allegedly caused the city to lack this. It has been pointed out by many people, as one of the most pleasant things about moving to Kent.
The shops, bars and restaurants available have been raved about and are going to keep improving due to the Canterbury BID plan, which has already seen £22 million invested into the city centre, this will continue to increase business and range of leisure activities in the city.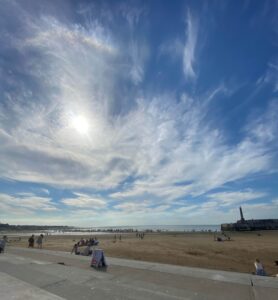 Canterbury offers a rich history, a range of growing and excellent quality businesses, plenty of housing and a strong sense of community. We cannot forget the short trip to beautiful local seaside towns such as Whitstable, Margate and Folkestone.
It's clear to see why Canterbury has made number one in the best places in the county to live and is more than  understandble why people are trading London for Kent.
Margate beach, spring 2022 
Feature image: Canterbury BID