Kent coastline to feature in new art commission
Kent will join forces with Essex and East Sussex for a new art project like no other.
Several new art commissions by seven different artists will connect the three county's coastlines which span nearly 900 miles.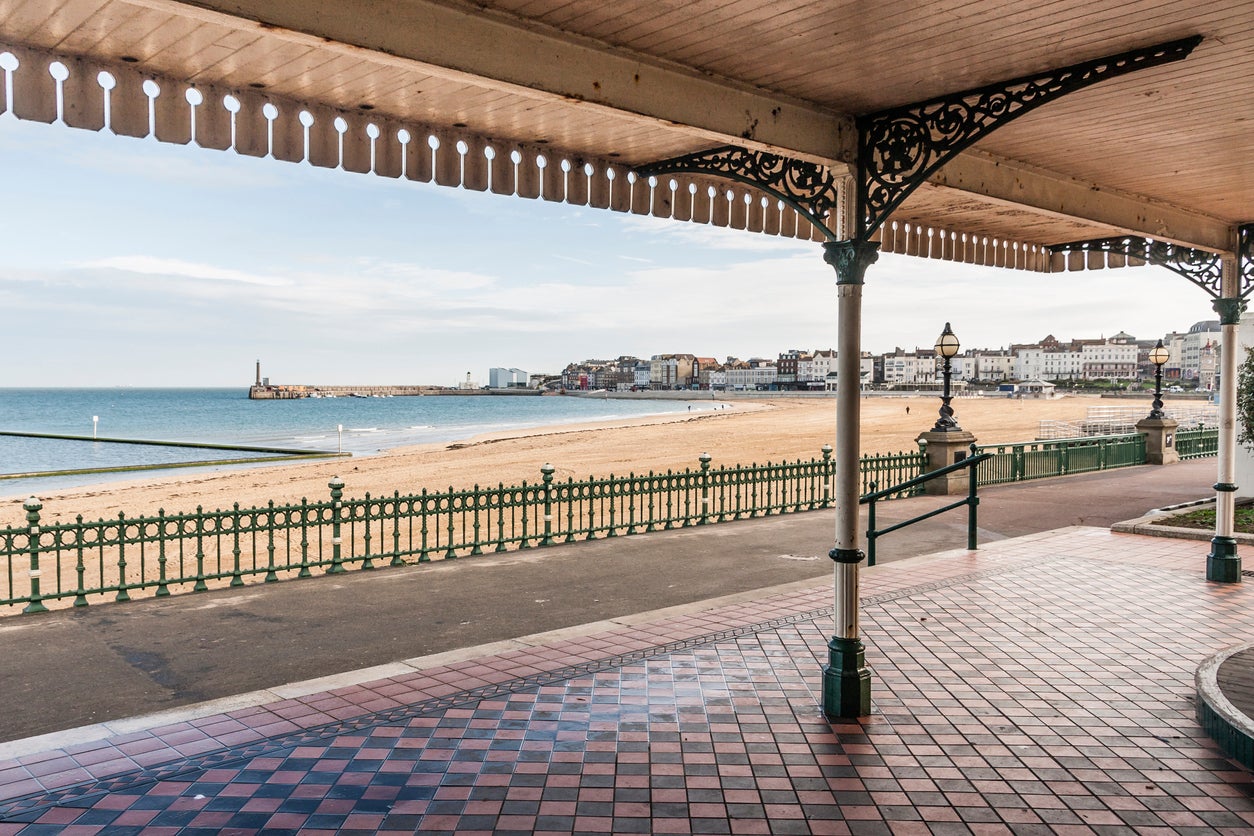 The project, called 'England's Creative Coast', has been set up by Turner Contemporary and Visit Kent with the hope of bringing more visitors back to the regions.
The artists involved, Andreas Angelidakis, Mariana Castillo Deball, Holly Hendry, Jasleen Kaur, Katrina Palmer, Pilar Quinteros and Michael Rakowitz, have each taken inspiration from the different locations to produce the 'Waterfronts' series of art.
Turner Contemporary in Margate, Cement Fields in Gravesend, Metal in Southend-on-Sea, the De La Warr Pavilion in Bexhill-on-Sea, Hastings Contemporary, Creative Folkestone and Towner Eastbourne are the seven venues who have joined together to create this event.
Sarah Dance, the Project Director, said: "Conceived as a project outside of gallery walls, England's Creative Coast offers a naturally, socially distanced experience that connects people and places across the extraordinary network of arts organisations along the South East coast.
"Like TS Eliot in 1921, Michael Rakowitz in 2021 responds to the aftermath of war with a demotic, multi-layered, allusive work…"
Jackie Wullschlager | @FTLifeArts on @TCMargate's commission for
England's Creative Coast ? https://t.co/x2Kvxdx51p

— Amanda Kelly (@ajoykelly) April 24, 2021
"We hope that in these troubled times these site-specific art commissions and geocache trail brimming with seaside tales inspire creativity through adventure."
The art project will be the world's first ever art Geo-tour, meaning the public will be able to find hidden gems alongside the art pieces and be able to collect geo-catching rewards.
Key dates:
Turner Contemporary (Margate) presents Michael Rakowitz: 'April is the cruellest month' – 1 May
Cement Fields (Gravesend) presents Jasleen Kaur: 'The first thing I did was to kiss the ground' – 22 May
Metal (Southend-on-Sea) presents Katrina Palmer: 'Hello' and 'Retreat' – 22 May
The De La Warr Pavilion (Bexhill-on-Sea) presents Holly Hendry: 'Invertebrate' – 29 May
Hastings Contemporary (Hastings) Andreas Angelidakis: 'Seawall' – 29 May
Creative Folkestone (Folkestone) Pilar Quinteros: 'Janus' Fortress Folkestone' – 29 May
Towner Eastbourne (Eastbourne) Mariana Castillo Deball: 'Walking through the town I followed a pattern on the pavement that became the magnified silhouette of a woman's profile' – 29 May
The art will be free to view and you can plan your trip on the website.