Ten Kent train stations nominated for refurbishment
Passengers have thrown their support behind the plans for step-free access at 10 train stations in Kent.
Canterbury East Railway Station is one of the stations that has already got the go ahead for step-free access. Plans will include lift shafts and a footbridge.
The scheme is working towards improving accessibility for everyone. With funding for stations without step-free access, enabling the installation of infrastructure improvements making stations easier for people to use.
https://www.google.com/maps/place/Canterbury+East/@51.2742787,1.0737489,17z/data=!3m1!4b1!4m5!3m4!1s0x47decbc955e382e3:0xfb255c64817e9671!8m2!3d51.2742754!4d1.0759429
Regular train user Graham Cutress doesn't believe the new footbridge at Canterbury East will be the most ascetically pleasing piece of framework.
He said: "With Canterbury East building an over bridge with lift shafts is a necessary evil, but because of its raised position it's not the most attractive option.
"When completed Canterbury East will complement the current provision at West, it will support the step-free access at Faversham and Dover Priory currently. It will drive more passengers onto the trains like young mothers and older passengers that need to use walking aids, wheelchairs and mobility scooters."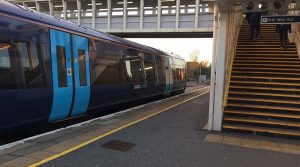 Canterbury West Railway Station has already got step-free access in place. Canterbury Resident Sophie Power has used the step-free access at Canterbury West.
She said: "I suffer from quite stiff and sore knees occasionally, so I really can appreciate a ramp or lift if it is available."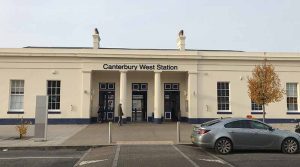 The stations in Kent nominated for step-free access
The three train stations in East Kent that have been nominated for step-free access are Aylesham, Deal and Herne Bay.
These train stations will find out if they have been successful in their bids in April 2019 and the work at Canterbury East is set to be finished in April 2019.
Southeastern's railway Accessibility Manager believes that the passengers experience is their number one priority.
He said:"We always want to do more to improve the journey experience for our passengers, and have considered the huge number of nominations submitted for stations to be considered for accessibility improvements."