Canterbury's cheapest second-hand cars for sale
Need a new car but don't want to splash the cash?
No need to scour the likes of Auto Trader or Auto Village's websites for the best car deals, The Canterbury Hub has done it all for you.
Here are the cheapest second-hand cars for sale near Canterbury right now:
1.  Ford Focus – £375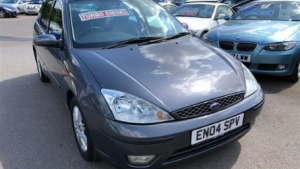 The cheapest on our list – here is a Ford Focus at a mere £375 in all its glory.
There isn't much information provided about the car on the website, but we can tell you that this 2004 model has driven 150,000 miles, has five doors and uses diesel.
You won't need to travel far to get this car either as it's being sold in Rochester.
2. Ford Escort – £395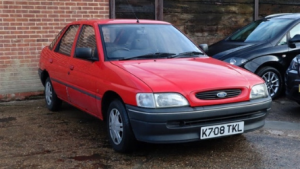 This red car is the second cheapest of them all – and for the price, it's actually pretty good.  Considering it's a 1993 model, it's got a surprisingly lower mileage: 59,249 miles.
It was described on Auto Village as being the 'ideal classic car for a project'.
It's not all peachy though as it has some age-related dings and has rust on the rear quarter and bottom of the front wing.  If you can look past that, this could be your perfect car.
The car is being sold in Dartford.
3. Toyota Carolla – £395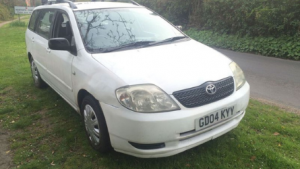 This car comes in joint second place for the cheapest car priced at £395.
The low-cost price is reflected in the mileage as it has travelled quite far with a total of 237,000 miles.
Don't let this put you off though, as the seller reassures that it drives well for the mileage and is a reliable car that would make a "great racehorse".
4. Renault Modus – £450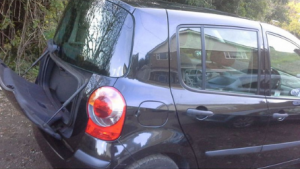 This 2005 vehicle is being sold in Queenborough and also has a high mileage sitting at 140,000 miles.
You're getting extra for your money with this one, as it even comes with a bike rack that was initially retailed at £150.
The seller says it "drives lovely".
5. SKODA Fabia – £450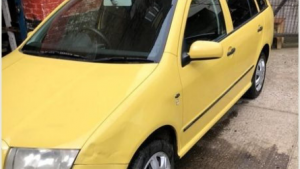 This Folkestone seller is giving away their yellow motor for £450.
Unfortunately, the rear side driver door doesn't open but other than that, it is said to "run perfect".
The 2006 model has driven a total of 93,000 miles faring better than some of the other cars on this list and is better suited to a family compared to the others as it seats five.
Yellow car, no return!
6. Volkswagen Polo – £455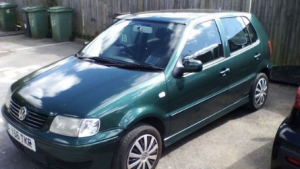 This Polo is just £5 more expensive than number five on the list and it might be worth it too – all the doors work fine on this car.
It's a 2001 model with four new tyres.  The seller describes it as: "really well looked after, runs and drives great, comes with a full tank of petrol".
It has it's a downside though as the clutch is said to slip very slightly but the seller reassures that there is "plenty of life left in it".
7. Ford Fiesta – £490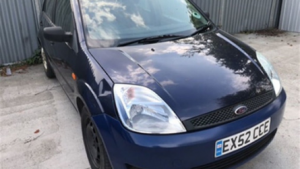 Located in Swanscombe, this Ford Fiesta comes on the lower end of the mileage spectrum compared to others on the list: 98,000 miles.
The Fiesta has a hatchback body style with coloured upper and lower bumpers in black and has electrically operated door mirrors.
It even has cupholders, perfect for your next fast food drive-through trip.
8. SEAT Ibiza – £495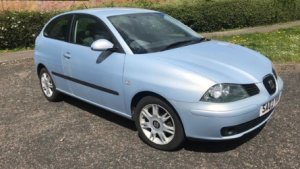 Described on the AutoTrader website as "a good runner around or first car", the Ibiza is cheap to run and insure.
It's a 2003 model that has travelled a total of 83,000 miles.  It has some marks and dents but for the price, you might be able to look past them.
If you're a sports car type of person, this car probably isn't for you because it's top speed is 108 mph.
9. Peugeot 106 – £495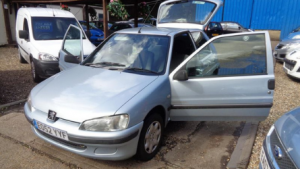 This Peugeot is being sold for the same price as the SEAT Ibiza, but with a higher mileage of 126,000 miles.
This car has also been described as ideal for a first car.  It's had a new fuel filter, air filter, oil filter fitted as well as recently having a "full and extensive service".
It doesn't appear to have any marks or dents and can be bought from the seller in Horsham Lane, Upchurch in Kent.
10. Vauxhall Corsa – £499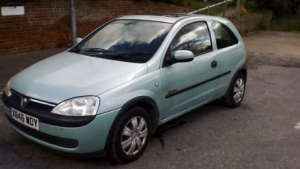 This Vauxhall Corsa is last on our list and it is being sold in Maidstone for £499, making all the cars on our list under £500.
This green 2000 model has driven 118,000 miles and the seller describes the car as: "great little car, it has 3/4 of a tank, service history is good, very clean inside and out."
It's the most expensive out of them all but was it your favourite?
Let us know what car you liked the most in our poll below.
What was your favourite car?