Wetherspoons 'guessing' over late June reopening date
A spokesman for the popular pub and hotel chain Wetherspoons has said that they are only guessing on a reopening date.
Spokesman Eddie Gershon said: " Wetherspoon has no hotline to the government as to when pubs might be permitted to reopen and we doubt if the government itself has yet made a decision on this.
"Like all companies we are trying to make a plan for the future and are guessing that they may be allowed to reopen in late June, around three months after they closed.
"However, that is just an estimate and may prove to be entirely incorrect.
"Wetherspoon, like all pub companies, closed its doors when ordered to do so by the government – and will only reopen when it is permitted to do so."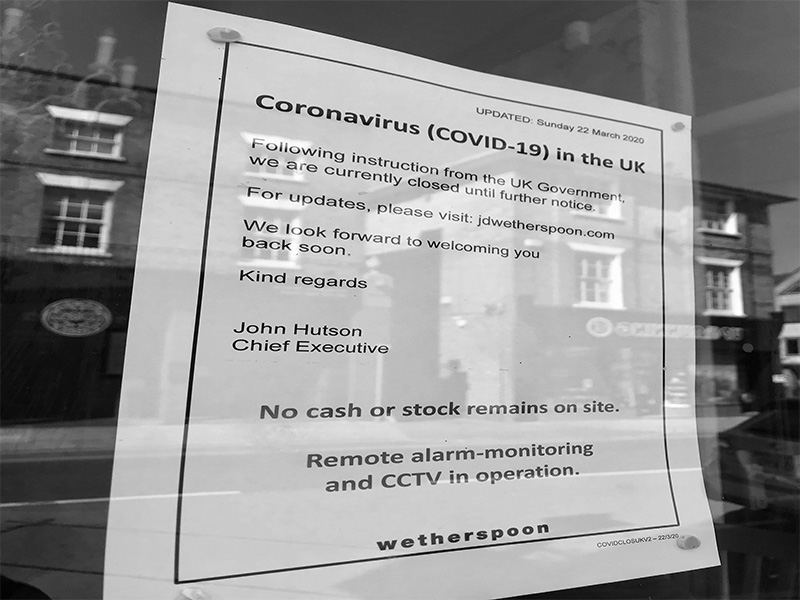 The apparent plans to reopen have caused a stir on social media with people criticising Wetherspoon's chairman, Mr Tim Martin, of risking the health of employees and ignoring the lockdown procedure.
When life returns to "normality", when Wetherspoons open across the UK again, please remember the businesses that stood by their workers – support your LOCAL pubs, and put the likes of Tim Martin and his crap employment practices out ? of ? business ?https://t.co/Y5IeZZYch8

— Jacob Campbell (@JacobMCampbell) April 29, 2020
The owner of the popular chain caused controversy in March when Tim Martin vowed to keep the pubs open for 'as long as possible' after the Prime Minister announced that pubs and restaurants.
Apparently Wetherspoons is planning to open in June… Not sure I'm that desperate for a pint! Rather have a beer at home with Jamie Oliver ?…#wetherspoons pic.twitter.com/OHD3nXRpqq

— Jake (@Jakep010923) April 29, 2020
Pubs, clubs, restaurants and hotels are among those that were closed by issue of the prime minister Boris Johnson, on the 20th of March. This was done to help limit or halt the spread of the Coronavirus across the country.
Please ensure that you are following government guidelines on social distancing and staying at home.