Local Women's Organisation Buys Two Toilets For Third-World Countries
Women's organisation, Tunbridge Wells Soroptimist's, fundraised to buy two toilets for third-world countries.
They took part in a 'Toilet Twinning' scheme which aims to help those in poverty.  Through this, they paid for toilets to be built in Uganda and Malawi.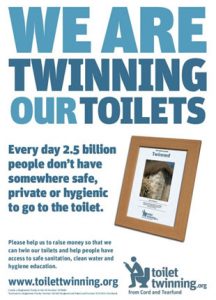 The CEO of Toilet Twinning, Lorraine Kingsley said: "We're so grateful to all of the Tunbridge Wells Soroptimists and we can assure them that their support will change lives dramatically in some of the poorest communities in the world. Where we work, even the simplest of pit latrines can make a huge contribution to helping people stay healthy and protect themselves from diseases.
Toilets are something we tend to take for granted – until we don't have access to one, perhaps when we are out and about in town.  We find people are often moved or shocked to find so many people in the world – one in three people – still don't have a basic safe toilet.  Twinning their loo is a simple, practical way to help and it makes people appreciate their own toilet at home more too."
This slideshow requires JavaScript.
The Tunbridge Wells Soroptimist Programme Officer, Lorna Blackmore, said: "The club has very generously collected money and we have sponsored two toilets.  We have pictures of the toilets framed for display to be a talking point as well as a record, in the hope that they might encourage other people to think about sanitary conditions around the world."
Caroline Auckland, Regional Representative for the Soroptimists, said: We raised well over £100 for the toilets.  You get to choose a certain area that you want the toilet to go, it could be in the middle of a field if you want.  We have the coordinates and map location of where our toilets are.  You basically raise the money, then say which area you want them to go.  We chose our location because of members interest in Malawi and Uganda."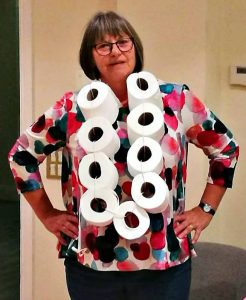 The organisation 'Toilet Twinning' works closely with charity 'Tearfund' to build toilets in the poorest parts of the world, providing clean water and basic sanitation.  This becomes possible through donations – £60 pays for one toilet.
The Tunbridge Wells Soroptimists, who help to transform the lives of women and girls around the world, donated £120.
Here are the locations of their toilets:
You can find out more about what toilet twinning is here.