5 things to do to get you in the Christmas spirit
This year hasn't felt the most festive and here are some ways to get into the Christmas spirit. If you've been struggling with feeling festive here is a short list of things to do to help you.
1. Go to the Canterbury Christmas Market
Why not meet Santa in his Grotto and then grab yourself some delicious seasonal food from one of the many stalls to get you into the festive spirit? The market has been running since November 12 and won't end until December 24. The stalls also sell various gifts you can buy for your loved ones.
Tickets to see Santa are only £7.50  from ages 12 month to 11 years old. Take your little ones to meet the Christmas fairy Gem Gem followed by Santa's elves who will lead you through a fun and creative workshop experience.
If you can't make it to the Canterbury Market, maybe this list of other Christmas markets might be closer to you!
2. Binge watch your favourite Christmas films
Why not spend the evening snuggled up with a blanket, a warm drink and a Christmas classic?
Here are a list of films that might get you in the spirit:
The Grinch
Love Actually
The Holiday
Elf
Home Alone
Home Alone 2
Deck the Halls
Nothing is more perfect than a cosy night in watching a Christmas film!
3. Go and grab a festive drink from your local coffee shop
Most coffee shops are now doing the classic festive drinks menu ranging from different hot chocolates to fancy lattes.
The more well known coffee shops such as Costa are doing drinks such as a Terry's Chocolate Orange Hot Chocolate or the Quality Street Toffee Penny Latte. These are two customer favourites.
If you're not a Costa fan but do take a liking to Starbucks, perhaps a Fudge Brownie Hot Chocolate or Caramel Waffle Latte is for you!
How about going to your local coffee shop and supporting a local business whilst having a festive drink.
4. Go on a drive and find the best Christmas lights
Doing the little things to get you in the Christmas spirit can really help.
Driving around your local area and searching for the best Christmas lights can be a real mood booster, even more so if you're blasting a bit of Mariah Carey.
Having the company of your friends or partner really helps too and gives you some time together without having to spend loads of money on activities.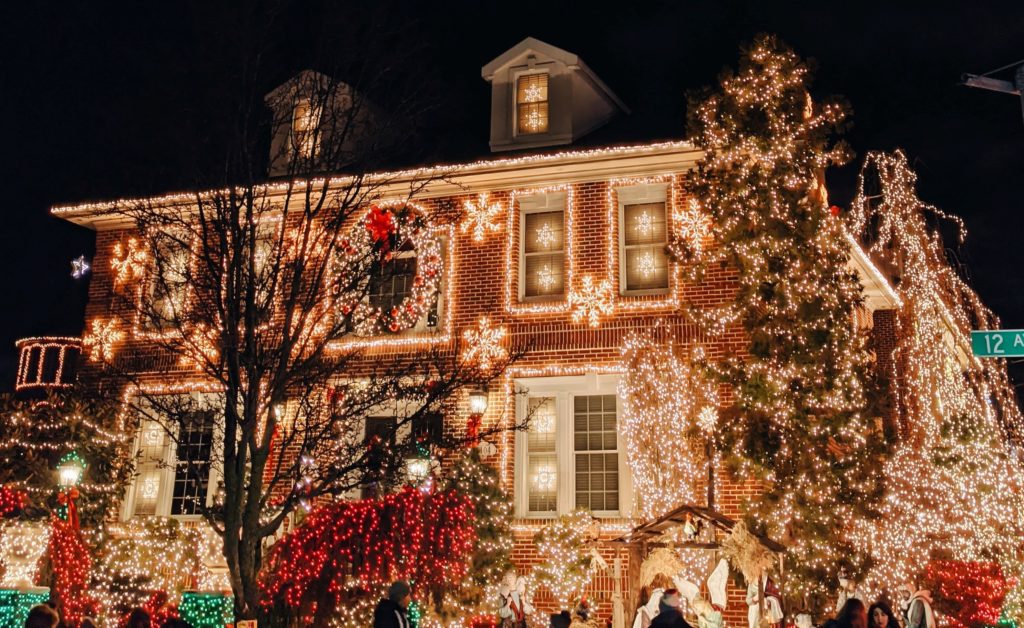 If you can't drive around to see other Christmas lights, decorating your own house for people to gaze at might also be a good idea. See just how many Christmas lights you can wrap around your house.
5. Betteshanger Christmas Drive In Cinema
Something different to get you in the spirit of Christmas may be going to a Drive-in-Cinema to see a film.
Betteshanger is located in Deal and the tickets are £30 per car. All you have to do is tune your car radio into the right station and enjoy!
They also have food stalls located around the field it's held in for you to order and bring back to your car.
Go and enjoy a delicious burger in the comfort of your own car while watching a Christmas classic like The Polar Express, Home Alone, Die Hard or Elf.
Pictures:Unsplash