8 of the most inspiring women in 2021
It is the 8th of March which means today is International Women's Day and to honour the day, we're taking a look at the eight most influential and inspiring women of 2021.
Kalpana Chawla
Kalpana Chawla became the first woman of Indian-origin to go on a space expedition with NASA. Unfortunately when the Space Shuttle Columbia tried to come back to earth she was one of the seven members on board to pass away. She was the mission specialist and primary robotic arm operator. She continues to inspire women and young children who want to become an astronaut.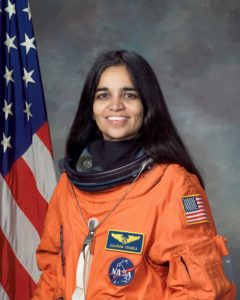 Malala Yousafzai
Next on our inspiring women list is Malala Yousafzai. She has been a voice for young girls in Pakistan's Swat Valley area. In 2012 she was shot in the head by the Taliban leaving her in a very critical condition. After her recovery, she encouraged women's empowerment and education in her native place as well as human rights. She shared the Peace prize in 2014 with child rights activist, Kailash Satyarthi and became the youngest ever Nobel Laureate.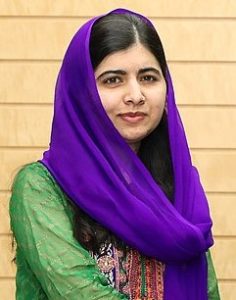 Meghan Markle
Recently, civil rights activist Meghan Markle has spoken out about hurtful comments made against her since joining the royal family. This is a recent example of an inspiring woman having the confidence to speak out. Social media sites are filled with people showing their support.
Here is a tweet from Jemele Hill supporting Meghan in her recent interview with Oprah Winfrey.
It was hard not to watch #HarryandMeghanonOprah and not feel so much empathy for Meghan Markle. So many women of color can relate to the exhausting experience of having your worth and existence constantly questioned and scrutinized.
— Jemele Hill (@jemelehill) March 8, 2021
Michelle Obama
Michelle Obama is an inspiration to young girls all over the world. She has huge knowledge in being a graduate of Princeton and Harvard as well as a intellectual property lawyer. On top of her knowledge, she is a mother. She speaks inspiring words in encouraging us to 'spread our wings and soar.'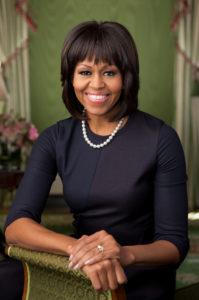 Serena Williams
Body positivity is an important topic in this day and age. Someone who encourages us to be body positive is tennis player Serena Williams. She has said: "I want women to know that it's okay. That you can be whatever size you are and you can be beautiful inside and out. We're always told what's beautiful, and what's not, and that's not right." She also inspired us by winning the 2017 Australian Open while being two month pregnant!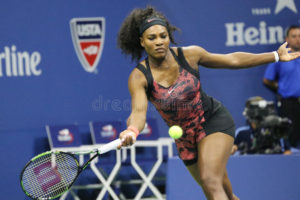 Greta Thunberg
A young girl with an inspiring goal. Greta Thunberg is only 18 years old and an inspiring activist. She created the global movement; School Strike for Climate Change. From this, she was named Time's 2019 Person of the Year. She inspires not only school children but adults too. She deserves to be on our inspiring women list because she has taught us that no matter your age, you can achieve anything.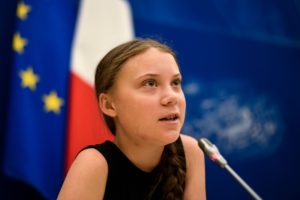 Oprah Winfrey
A powerful business-woman and philanthropist – Oprah Winfrey inspires us. For example, she set up a school in Africa, giving girls and education. She also became the first black female billionaire in history. She continues to work hard to help others and that is truly inspiring.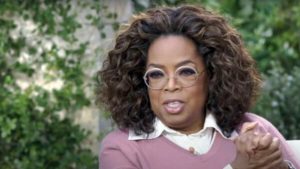 Emma Watson
Last, but by no means least, we have Emma Watson on our list of inspiring women. We first met Emma Watson when she played Hermione Granger in the Harry Potter films. We instantly knew she was an intelligent young lady. Emma is a well known activist and proud feminist, working towards gender equality and sustainable fashion. She was named one of the 100 most influential people in the world by Time magazine in 2015, and we certainly agree she still is.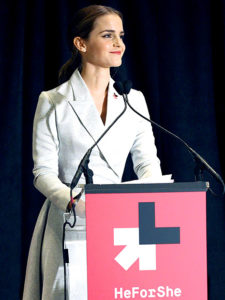 Want to find out more about International Women's Day?
Click here for all you need to know!