Ashford's ulti-mutt dog meet-up leaves founder 'giddy'
Ashford locals have become trendsetters after starting their own resident dog club.
Meet-ups for owners and their furry friends alike take over Repton Connect Community Centre every Monday evening.
The majority of the hounds that attend are huskies however all dogs are welcome – you can even spot Dalmations!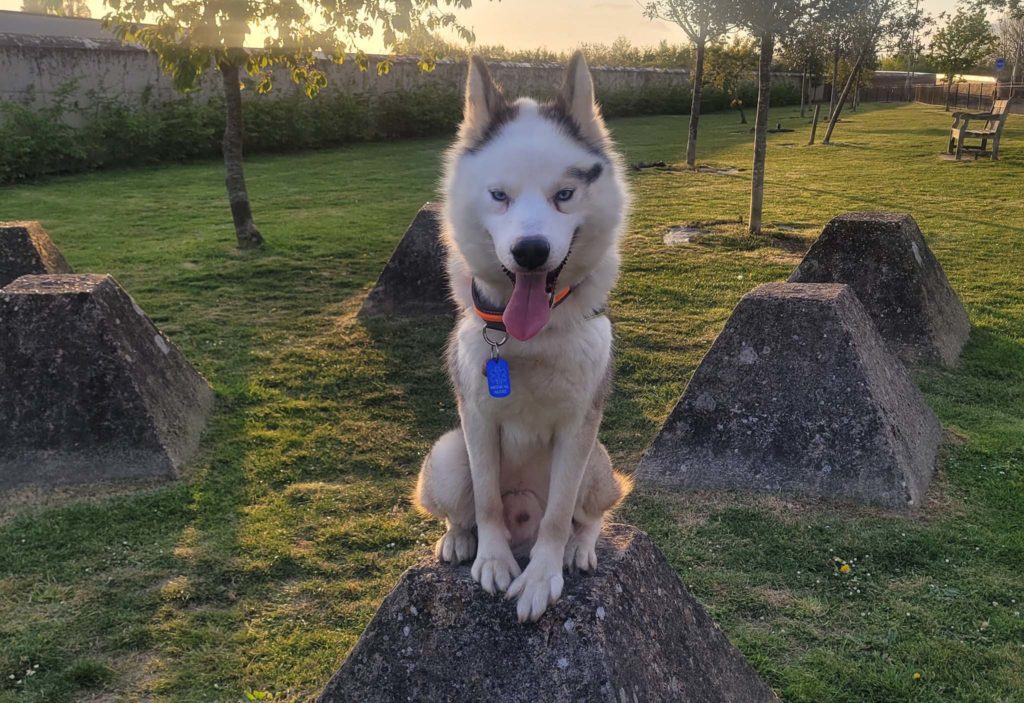 Shelly Blake organised this doggy meet-up in the secure field.
With help from locals, Shelly managed to gain access to this place through the owners of this space for these canines to roam.
She said: "The space we have to use is only available on Monday evenings. When winter comes, they're going to let us move to Saturday afternoons."

Upwards of 50 residents have joined the Facebook group and more are likely to join.
Shelly says: "We started with just 5 or 6 huskies – but we're up to about a dozen now".
"Even more are expected especially after my recent post", Shelly says in reference to the Facebook community groups these play-dates were advertised in.
Due to the high drive of huskies and other large dogs, this community of owners felt it was necessary to have spaces available for these dogs to be able to release their energy without scaring those passing by.
Video capture by Shane Snowwolf on Facebook
"We found that the bigger dogs were struggling because smaller dogs kept coming into the group and were intimidated by our boys," Shelly stated.
"Huskies can look pretty aggressive when they play – something other husky owners understand."
It is a part of nature that there is a form of hierarchy in the animal kingdom. Dogs often mark their territory and may feel that others, especially other breeds, coming into this area may be invasive.
This fear is not only for other dogs, us humans can have it too.
Cynophobia describes the fear of dogs, usually larger ones and it is expected that around 7 to 9 per cent of the population has it, according to Healthline.com.
Huskies are known to have bad recall according to Shelly, so it is important to this community that the area they are free to roam is enclosed to ensure public safety.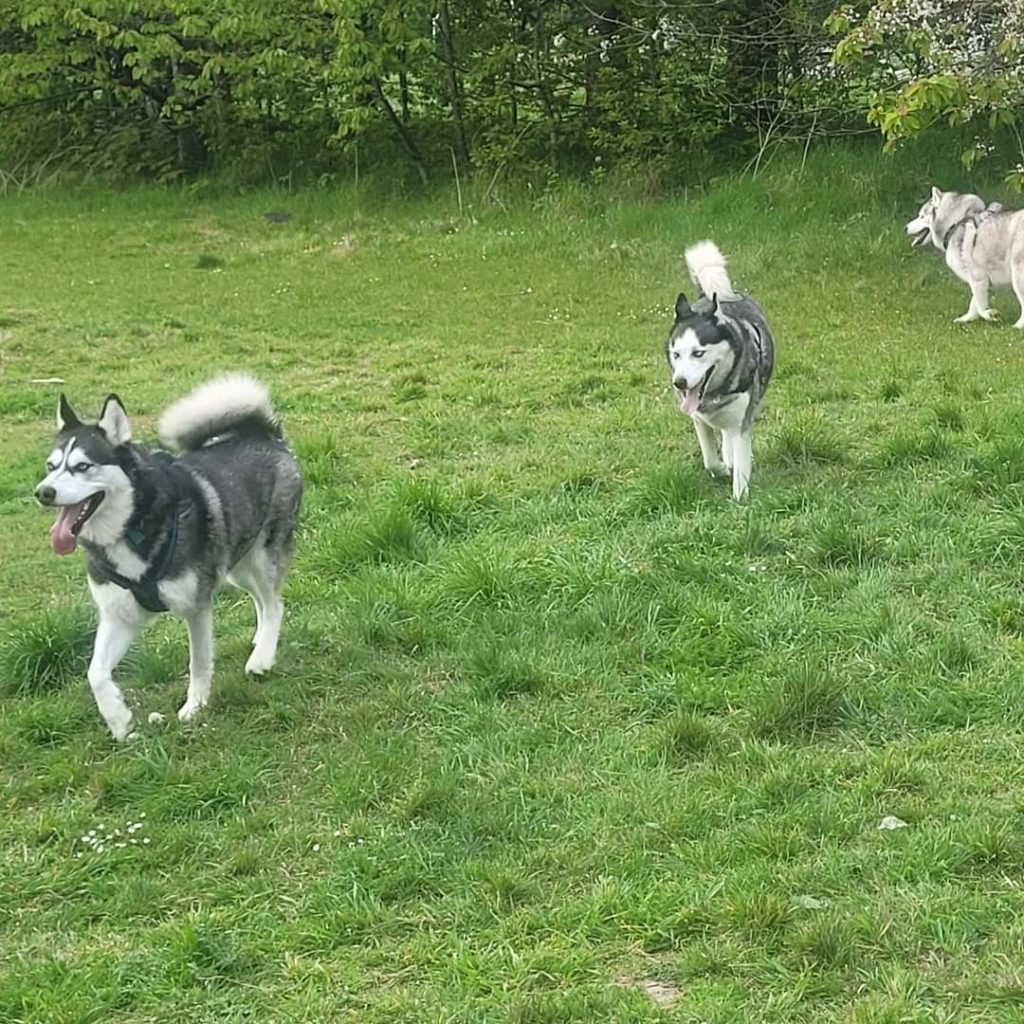 Shelly says that she feels "pretty giddy" by all of the huskies being in one space.
"The first meet-up I couldn't stop smiling, I still smile the whole time – it's just lovely."
The community of husky owners and lovers is hoping to grow and thrive in Ashford. It's safe, it's fun and it's no wonder the community is barking mad over this idea.
Featured image captured by Shelly Blake on Facebook.