Desperate owners launch fundraiser to save community cafe
Herne Bay locals have started fundraising to rescue a cafe which is under threat of closure.
Cafe Reculver and the Waterways Caravan Park site which it is located on, has been facing challenges since October 2017.
Royale Parks, an exclusive bungalow business, owns the site and wants to knock it down and re-develop the space.
Elwyn and Lisa Clayton have been managing the cafe since 2007 and have built the business up from a 0 star rating to a 5 star.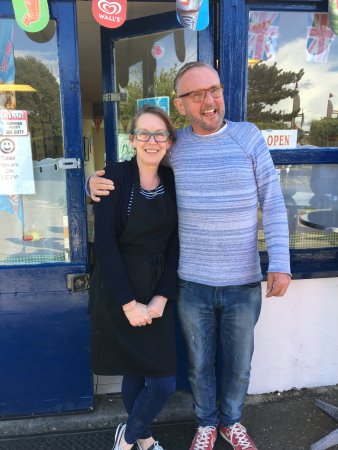 The Canterbury Hub spoke to Elwyn about the cafe and what they're doing to prevent it from being closed down. He said: "Our cafe is an old, tinder-frame building and we think that's why they want to knock it down.
"Me and Lisa have been running the cafe for sixteen years. We used to live on the site and converted an old toilet block into a home.
"Some of the residents who live on the caravan park rely on us for facilities and we provide breakfasts, lunches and dinners.
"We're not just a funny, little greasy spoon. We have a 5 star health rating by the council."
"There's no infrastructure at this present time and we have contacted the council regarding this. It will go to trial and I will serve them with a writ."
A Go Fund Me page was set up by Elwyn and Lisa on the request of many customers who who want the cafe to remain open.
So far, £338 has been raised.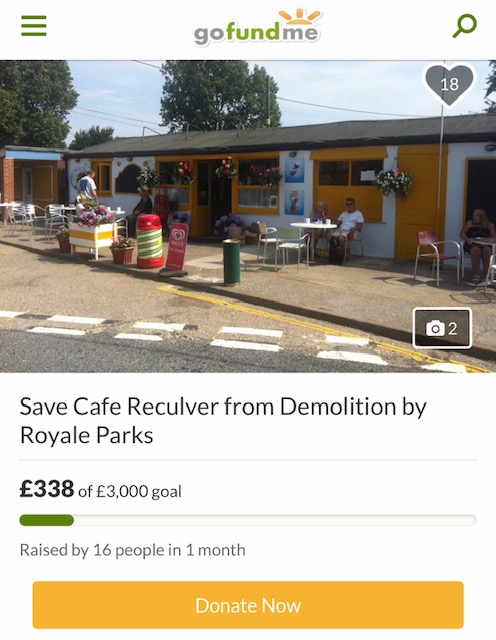 They posted under their Go Fund Me page that their legal fees have came to £28,000. They stated: "That's a lot of bacon sandwiches and cups of tea but we think it's worth it."
A page has also been set-up on Facebook called 'Keep Cafe Reculver Open' and has 36 members.
Maureen Pay commented underneath one of the posts published on the Facebook page and stated: "Would be such a pity to lose your services you have built up over the years.
"You make all your customers feel welcome. Always a good atmosphere and great company.
"That is before the food is served and the price is right."
Elwyn and Lisa have also started up a petition which has received over 2,000 signatures so far.
Royale Park have been contacted for a comment but have not yet replied.