What's happening at the Canterbury Christmas Market?
From warm mulled wine and juicy burgers all the way to holiday themed trinkets for your tree. The bright cabins offer everything you'd expect from a larger market in an intimate setting.
Available until the 24thof December, this year's selection boasts an impressive range of themed drinks, foods and goodies to fuel your holiday spirit.
The Rad Burger hut can be found in the heart of the market, serving up succulent burgers that will fill your belly and keep you warm.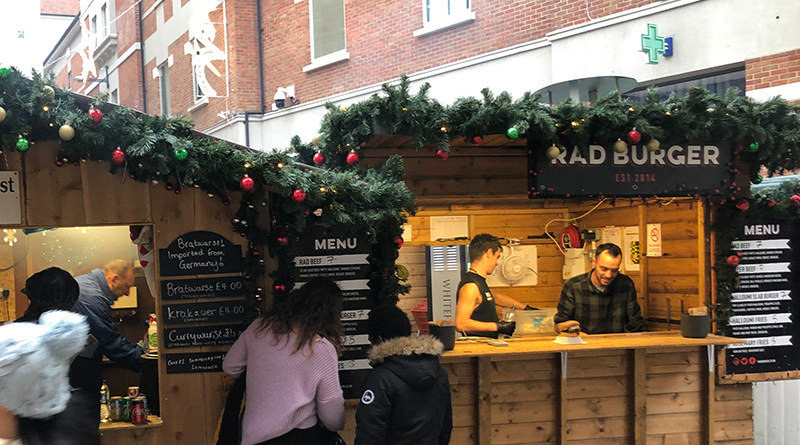 Grab a quick Christmas themed cocktail at the Krombacher pop up bar where you can shelter under the colourful lights.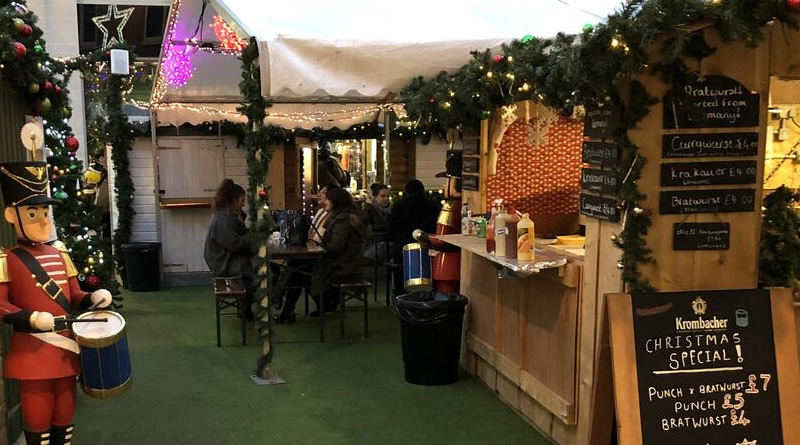 The Rather Tasty Tea People stand is a must, jam packed with tasty organic fruit and herbal tea's sold in stylish silk pyramid bags, these are the perfect stocking filler for any tea lover.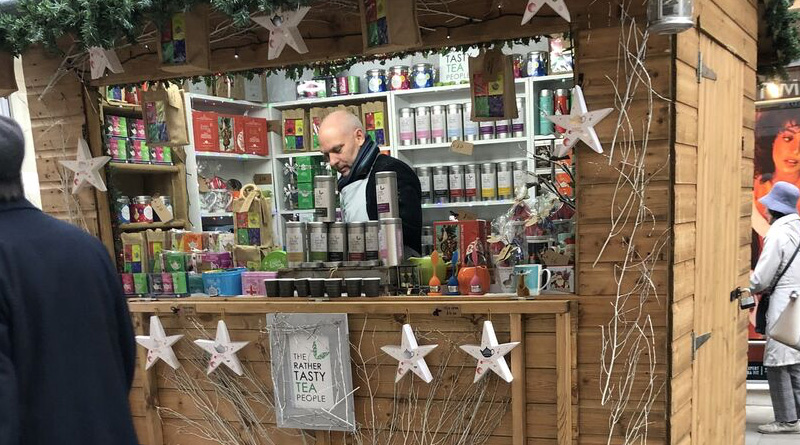 Instant Printing is another great stop for a gift. These whizzes will upload, edit and print an image of your choice onto a canvas. Perfect for family, or that special someone.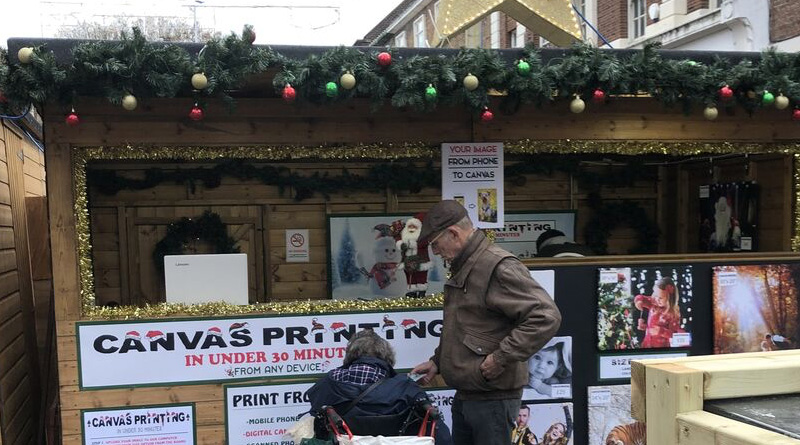 Marvellous Mulled Wine is a definite cure for those winter chills. Served at a perfect temperature, this rich, warm wine is delicately spiced with cinnamon and other spices, perfect for a cold winter evening.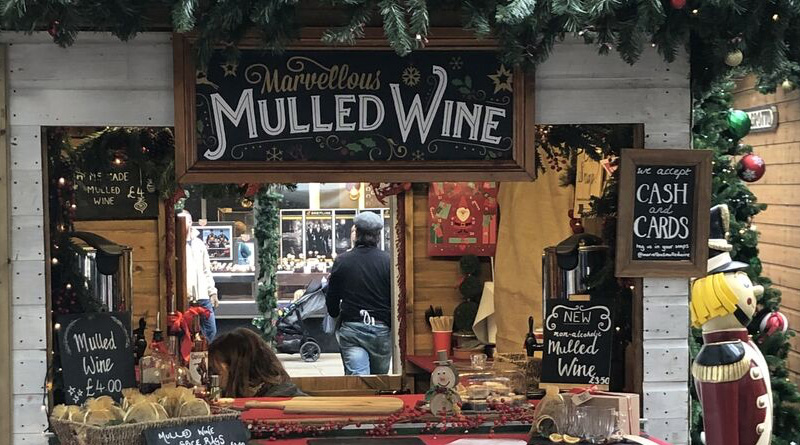 One in the Oven Donuts is a small local bakery based in Kent who's stall offers deliciously fresh sweet treats, still warm from the oven! Great for a snack.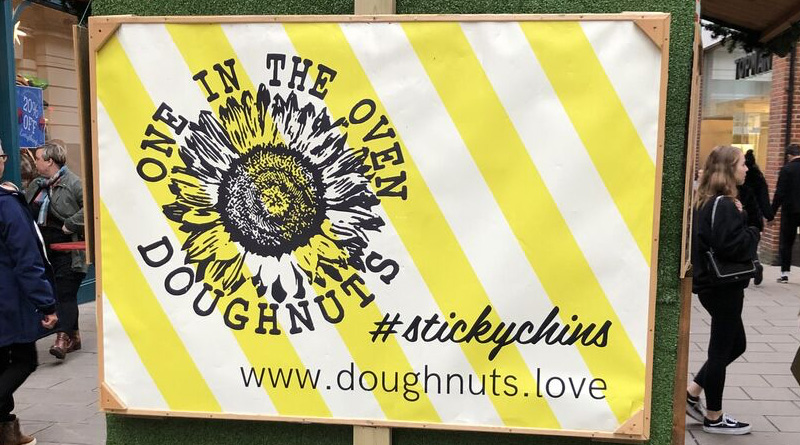 Some like it hot. So in that case, make sure to stop by the Fire God stall. Selling a wide selection of hot sauces and dried chilli's, a perfect stocking filler for any spice lover.
And finally, Canterbury's own The Jolly Sailor has returned in the form of a pop-up bar! Enjoy a drink and a chat with friendly owner Ian Blackmore once more.
Captains order to the fleet: Shipmates Assemble – we're back! The Jolly Sailor is raiding from our pop-up at The Canterbury Christmas Market up to and including Christmas Eve. Open Daily 10:00 to 18:00 (open 09:00 Saturday and close 17:00 Sunday). The Captain cant wait to see you pic.twitter.com/nuYwP6MvYv

— The Jolly Sailor (@Thejollysailor) November 23, 2018
Not to mention the huge list of events happening over the festive period!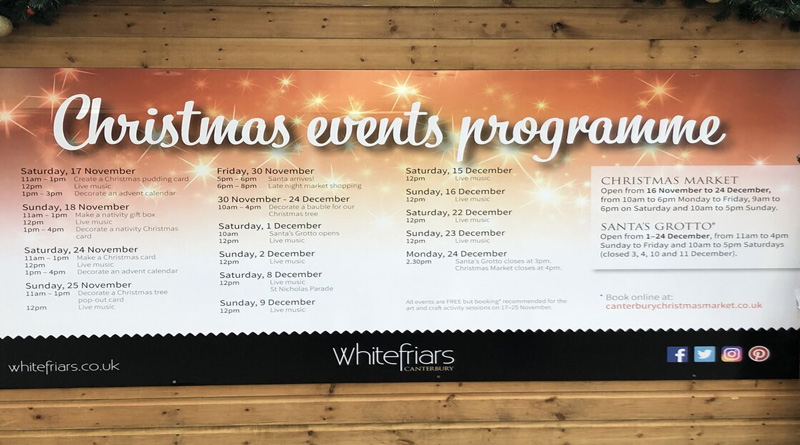 The list could definitely go on, but what fun would it be if all the little surprises and treat were spoiled?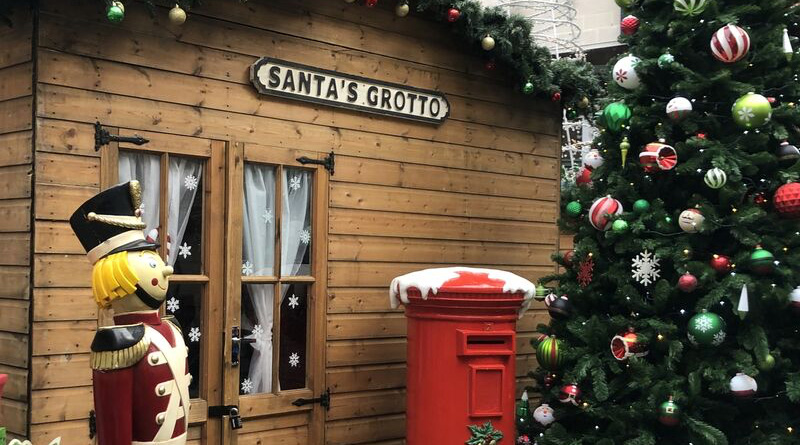 Visit Santa and his elves here:
https://www.google.co.uk/maps/place/Whitefriars/@51.2770564,1.0794176,17z/data=!4m5!3m4!1s0x47decbcac357cb09:0x91ef6b35b8ac01ff!8m2!3d51.2768987!4d1.0802115