Festive Ice Rink unveiled in Canterbury
It's beginning to look a lot like Christmas after Canterbury opened their festive ice rink in Dane John Gardens, Canterbury on Ice, to the public today.
People gathered to watch the unveiling of the outdoor rink at which played host to a variety of figure skating routines and a demonstration by Kent's only women's ice hockey team, Invicta Dynamics.
The team performed a demonstration of various skills such as skating techniques and puck handling before a short game with miniature nets.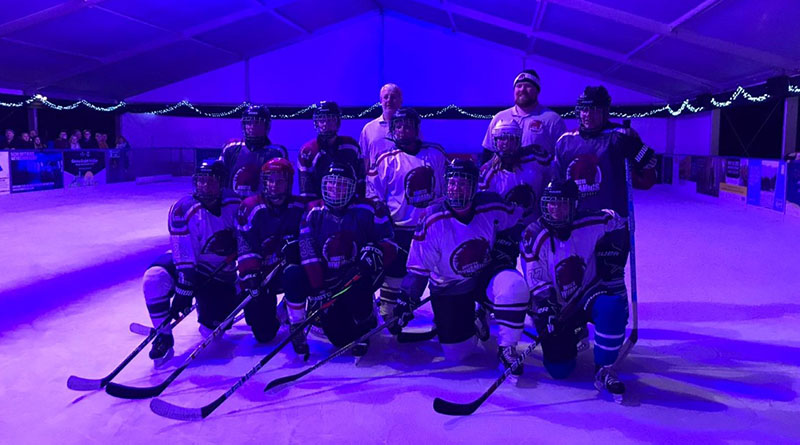 Canterbury on Ice was officially opened to the public after the ceremony and many were excited to get on the ice for the first time this festive season.
Invicta Dynamics defenceman Emily Larkin said,
"It will be a great family day out for many and it's great to see the kids enjoying the rink so far."
Although the rink has faced controversy this year about the effect it will have on the climate, it will still bring joy to many families and people around the Canterbury area this Christmas time.
The rink will be open from 5pm on 29 November until 1 January. The tickets can be bought on the website. Adult tickets cost £12.50 for an hour skating session with child tickets costing £9. A Family ticket is also available for 2 adults and 2 children costing £39.