Child sex offender from Sevenoaks jailed for historical abuse
A Sevenoaks man who repeatedly abused a child 20 years ago has been sentenced to 6 years imprisonment, after allegations were made in 2014.
Stephen Madge was convicted of 6 counts of indecent assault after targeting a teenage boy during the 1990s.
Allegations of abuse were first made to Kent Police in November 2014, when it was reported that the 62-year-old, had been responsible for multiple offences during his involvement with a charity project.
Madge was said to have developed an obsession with the victim, who he came into contact with in 1993 – during that year he repeatedly abused the youth.
Officers arrested him at his home in Sevenoaks in 2015.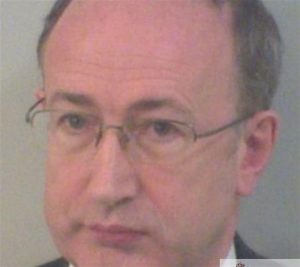 The Trial
Despite denials of any wrongdoing Madge was charged with six counts of indecent assault.
He pleaded not guilty and the case went to trial at Maidstone Crown Court.
A jury unanimously found Madge guilty on all counts and he was sentenced on 7 May (Tuesday) to 6 years, with an extended licence period of a further year.
Madge was also made subject of a sexual harm prevention order and added to the sex offenders register, both for indefinite terms.
"The victim has shown extraordinary courage"
Detective Constable Lisa Roots of the Vulnerable Investigation Team said: "Sex offenders like Madge wreak incalculable damage on their victims, many who will suffer in silence for years, or throughout their whole lives.
"Thankfully in this case the victim has shown extraordinary courage to come forward. Madge's lies have forced him to testify in court and endure further anguish, but I hope he can now take some comfort that justice has been served.
"This case is another example of why we continue to urge anyone who has been a victim of sexual abuse to come forward. We will always fully investigate all accusations of non-recent offences, no matter how long ago they were."
Read more from the Canterbury Hub: