Don't sweat: Canterbury's Christmas jumper take over
Residents of Canterbury are in high spirits after showing support for Save The Children's Christmas jumper day.
Hundreds of people have come together to show their support for the charity by wearing their best festive knits. Students at Canterbury Christchurch University are among thousands of Brits jumping for joy in aim to make the world better with a sweater.
It's time to dust off your favourite snowman, Santa or reindeer – let the festivities begin.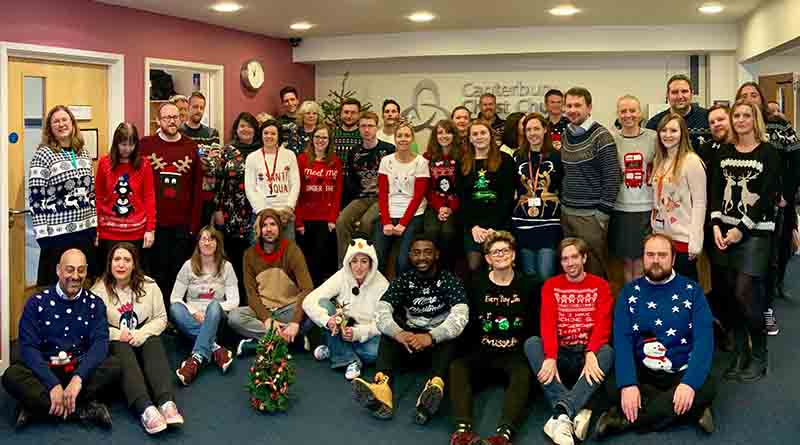 The campaign encourages people all over the country to donate a minimum of £2 to the charity and parade around work or school in their top Christmas attire. People all over the city can be spotted taking part in the festivities and celebrities including Holly Willoughby, Fearne Cotton and even Dani Dyer are getting involved as the campaign sweeps the nation.
"My whole family really gets into the Christmas spirit and one member of my family loves to knit – I'll let you guess which one!" said Dani.
Canterbury Cathedral have played their part in the merry campaign as staff and contractors donned their favourite Christmas woolly's to work today.
Save the children's publicity campaign urges you to 'wear your festive outerwear responsibly':
Since the campaign begun in 2012, £16 million has been raised with over 17 million people signing up to take part in the initiative.
You can get involved in Christmas jumper day by texting JINGLE to 70050 or by signing up on the Save the children website.