Explainer: This is how coronavirus is engulfing India
The UK prime minister, Boris Johnson has announced new trade and investment deals with India that are expected to boost India's access to fruit and medical devices from Britain.
The new investment is worth over £1bn and follows India's plea for urgent help dealing with the devastating impacts of their Covid-19 crisis.
So how bad is India's coronavirus situation, what caused the surge in Covid-19 cases and how are they being helped by the rest of the world?
What is the Covid-19 situation in India?
Yesterday India recorded its highest daily coronavirus deaths toll since the pandemic began. This followed the country recording the most new cases in the world in a 24-hour period, at over 400,000.
The health care system has practically collapsed which has resulted in people dying on the streets outside of hospitals due to lack of oxygen support.
The political and financial capitals New Delhi and Mumbai are having to deal with a lack of hospital beds, oxygen and medicine.
What caused the Covid-19 surge?
The reasons behind the surge are a combination of things. One being a new variant of the virus. The B.16.217 variant contains two key mutations of coronavirus and has been described by the World Health Organisation as a "variant of interest".
There is speculation that the significant jump in India's case numbers in such a short period of time are be due to an "escape variant" that is overpowering people's prior immunities, though there is yet to be data confirming this relationship with the B.16.217 variant.
Another cause for the surge could be due to only around 10% of the country's population currently being vaccinated. Not enough of the population has been vaccinated to prevent a new wave of the virus. All adults in India are eligible for the vaccine however, attempts to provide nationwide vaccines failed over the weekend when several states expressed that they did not have enough doses to vaccinate people aged between 18-44.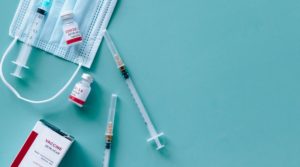 As well as this, a third reason is that following the first wave, India's health minister implied the pandemic was drawing to an end, this encouraged religious festivals, cricket matches and state elections to recommence.
These events are likely to have been super spreaders as people became more relaxed, not socially distancing or wearing masks.
How is the rest of the world responding?
All eyes are on India in particular during this stage of the pandemic. International communities have responded by sending India equipment such as: ventilators, oxygen, medication and hospital beds.
Western Nations have been focusing on sending aid. For example, last Tuesday Spains government spokesperson, María Jesús Montero announced that they were sending India a shipment of healthcare material.
Through the European Union Civil Protection Mechanism, the European Union has been trying to cover the transportation costs of shipping these urgently needed resources.
The recently announced trade and investment deals relationship with India and the UK includes a £240m investment by the Serum Institute of India which aims to support clinical trials, research and manufacturing of vaccines.