Good news for Kent's Olly Murs fans
Singer Olly Murs from X-Factor fame has confirmed with Belting's Hop Farm that he'll be taking to the stage once again, for a one-time gig on Saturday 18 September 2021.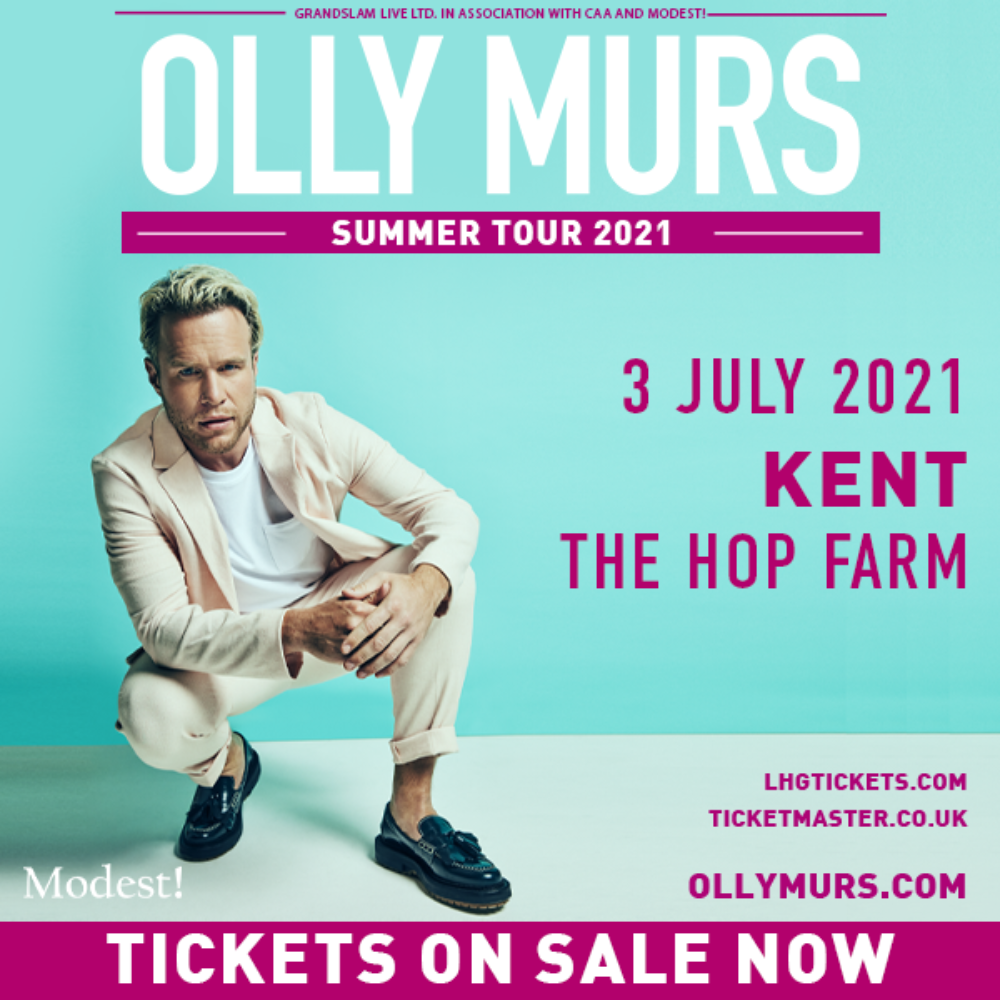 The 'Wrapped up' singer announced a reschedule of the 25 dates for his UK tour this summer. According to Olly, it's still been a busy year, despite the lack of
performing. He recently captained England in this year's Soccer Aid, managed an impressive body transformation and has been working on new music. He also hopes to retain his crown as winning judge on his third series of The Voice, which has currently been postponed at the semi-final stages.
On announcing the tour
Olly said:
'I can't tell you how excited I am to announce this tour. It's been such a tough year for everyone, and I can't wait to get back out on the road and entertain my fans. We're going to be celebrating in Kent next summer.'
This will be the second outdoor concert to take place at The Hop Farm in 2021. It has also been Confirmed that Tom Jones will perform on Sunday 4th July 2021.
A fun day out for all the family, Olly's concert tickets are now on sale.