Graffiti around Canterbury is on the rise
Graffiti around Canterbury has become progressively worse of the last few years.
Residents of the city have expressed their hatred towards the eyesores that are scattered all over Canterbury.
A council report showed that since 2014 graffiti has increased by 30%.
A Canterbury resident who did not want to be named is disgusted with the amount of graffiti around the city.
He said: "Kids follow their friends and their grown up brothers and sisters, they do what their elders do and don't see the harm in it, so it will become more common.
"The only way to-prevent it is by paying out for CCTV which you should not have to do. or stay up all night watching your property. But, if you catch them doing it what can you do and what are your rights to stop them?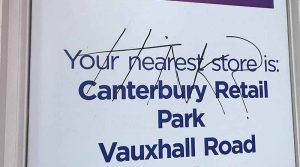 "The graffiti disgusts me, how would you feel if when you woke up the side of your house had a tag on it, it would cost a fortune to remove, only for it to be done again once removed."
Canterbury City Council do remove graffiti from your property or property they own. However, if the graffiti is on your property the council will not charge you for the first two hours of work or a maximum area of 5m2.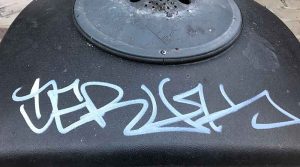 A recent FOI request to Canterbury City Council has showed that there 342 reports of graffiti were recorded for the years 107/18 within the Canterbury district area.
There are some residents that respect that some graffiti in the city and see it as actual artwork. But, some residents can't understand why people deface property which is not theirs.
Resident Alfie Tedder expressed his views about graffiti around Canterbury.
If your property has been vandalised by graffiti or you notice it around Canterbury you should make the council aware.