Revealed: Canterbury's top 10 best pubs voted by you!
The Canterbury Hub's reporter, Elicia Motta asked the residents of Canterbury to vote for their favourite pub.
10). The Pound at One Pound Lane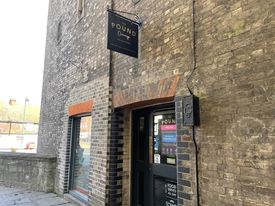 Just making it into the list is The Pound. This pub received 13 votes on a Facebook page giving it the number 10 spot on this list.
So why do people like this pub?
This pub has a riverside terrace which is set along the picturesque banks of the River Stour. Not only can you watch the ducks swimming along the river you also get a spectacular view of the Westgate Towers which are England's largest serving medieval gateway.
It does not stop there. The Pound also serves a wide range of handmade cocktails and their wine, beer, cider, ale and also spirits celebrate local products made in Kent.
For more information visit their website page or their Facebook page.
9). Two Sawyers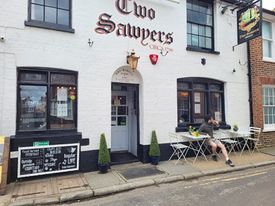 Coming into number nine is the Two Sawyers.
Are you a gin lover like me? Then The Two Sawyers is definitely a pub for you as they are known for their vast array of Gins and their unique and quaint Real Ales.
This pub has large outdoor space for you to share with your friends, families, you can even bring your furry friends along with you. with covering in case the weather changes. Inside the building they have a warm cosy fire for those freezing cold nights.
Are you one for a quiz? Well… the Two Sawyers serve food everyday along with a weekly quiz night to get everybody ready and excited for the night.
For more information visit their Facebook page or the website.
8). The Unicorn Inn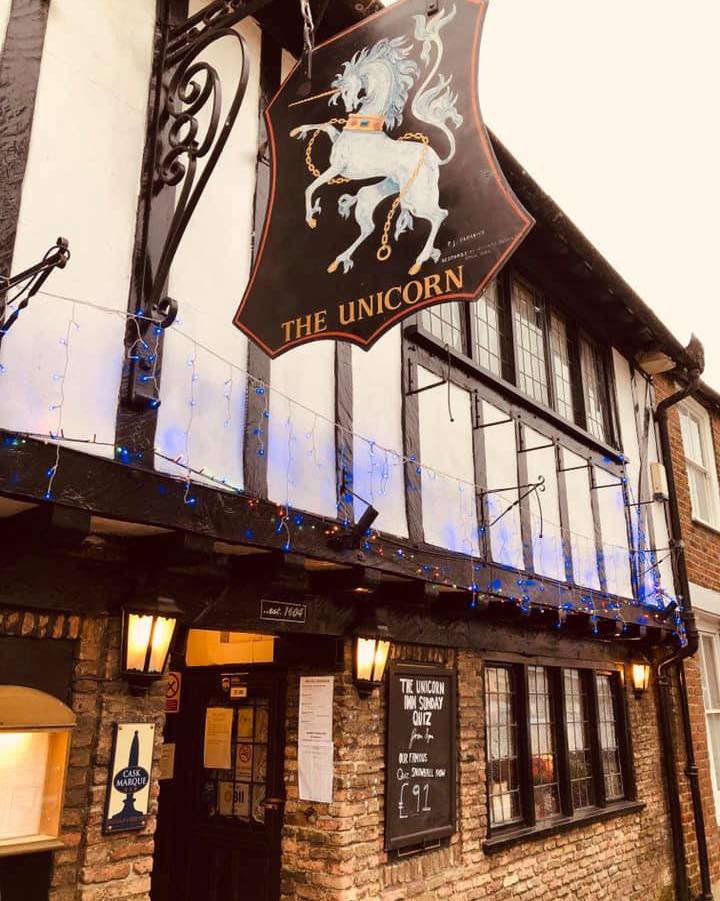 The Unicorn Inn was voted by 17 people on the Facebook page. This 17th Century village pub was established in 1604, and has remained a main feature of Canterbury in its many forms.
Looking for something to do on your night out? Then The Unicorn has you covered with their very own pool table.
"We pride ourselves that we remain true to traditional standards."
7). The Parrot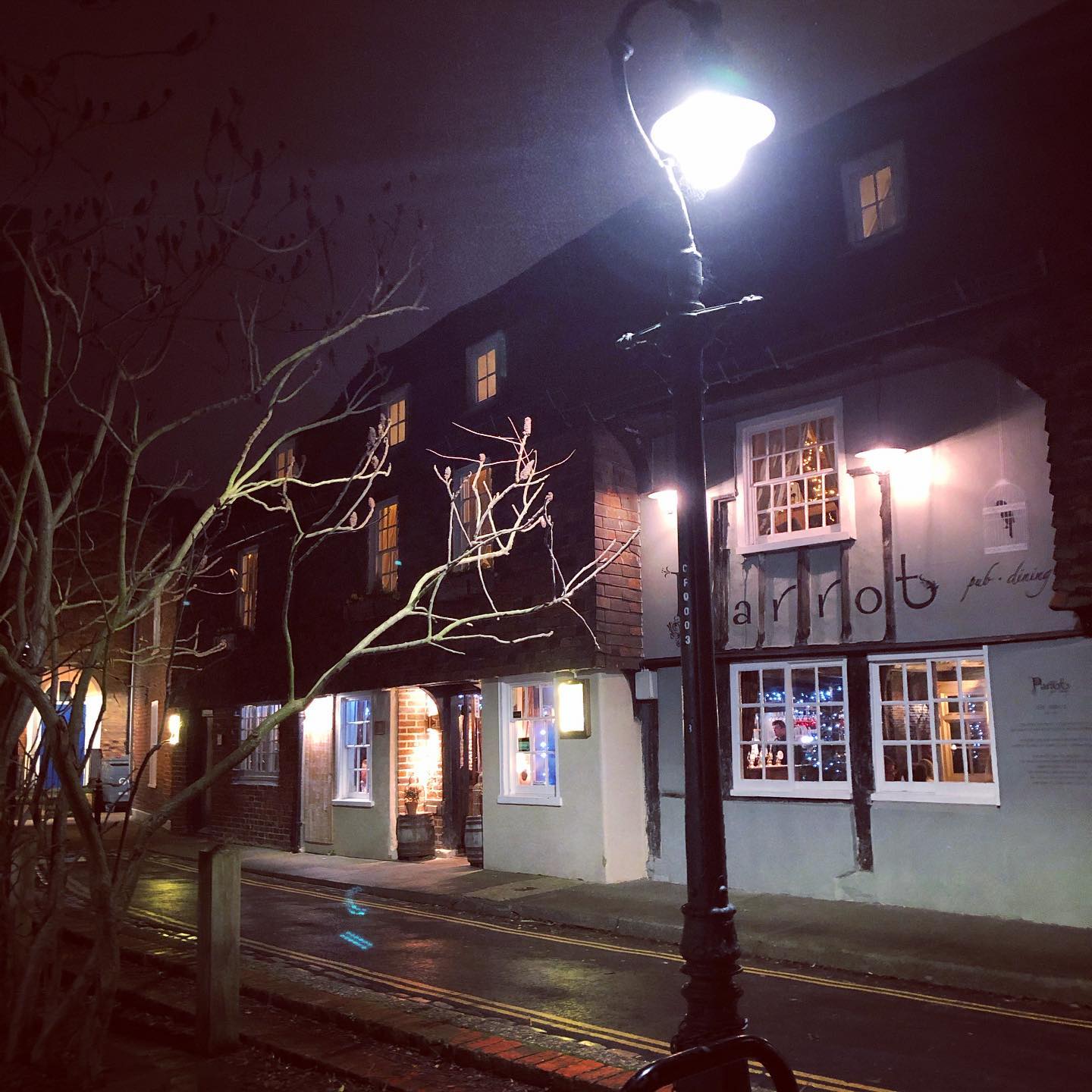 The Parrot pub swooped into 6th place thanks to the 17 people who voted on Facebook.
Head on down to The Parrot pub for a 'delicious' mix of modern but classic take on British dishes, plus homemade sandwiches. Is that not enough? Then why don't you visit on a Sunday for a tasty roast!
Still not convinced? Well this historic pub boasts a 'gorgeous' first floor function room with oak-beamed ceilings and walls.
When Covid restrictions lift on 17th May, this room will be able to accommodate around 40 guests seated and 55 standing. To top this off the downstairs bar will be able to accommodate for around 30 guests seated and 45 standing.
For more information on The Parrot, head on over to their Facebook page or website.
6). The Bishops Finger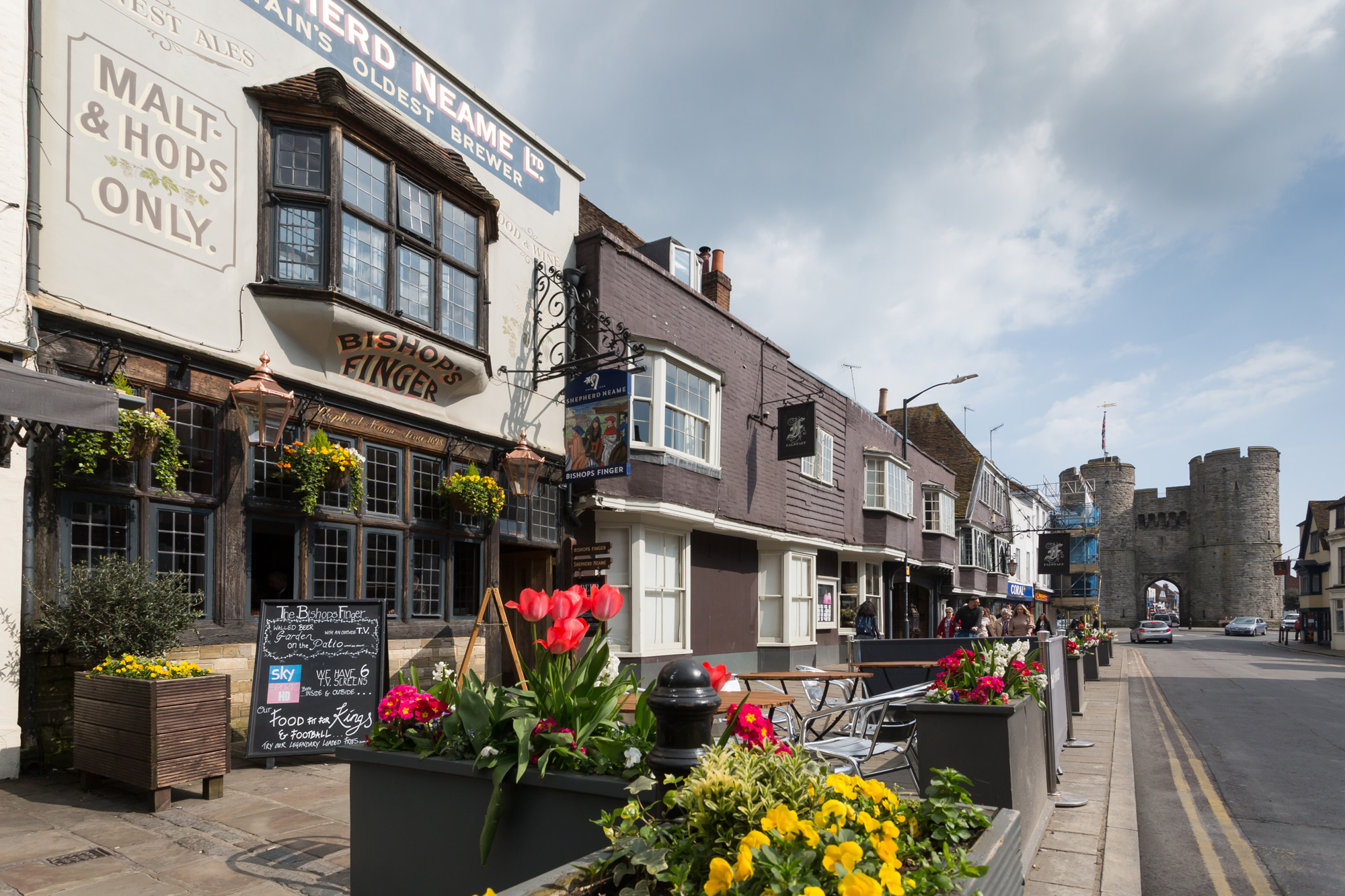 Want somewhere to go that is not directly in town? Well this pub is just a short walk from the cathedral making it a nice and relaxing place to visit for lunch or a pint.
Are you the sporty type of person? The Bishops has five large screens showing all of the latest action on Sky Sports making this really popular place to spend time with your friends as well as catching up on all of the sporting occasions.
The pub sells a variety of traditional cask ales such as Shepherd Neame's 'Bishops Finger', if this is not your type of drink then they also sell international lagers and wines sold from independent producers all around the world.
For more information visit The Bishops Finger Facebook page and website.
5). The Cherry Tree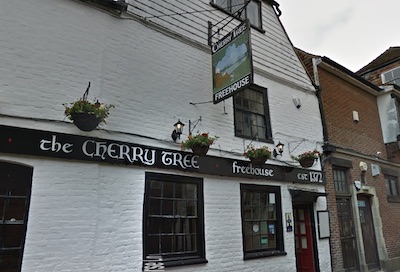 Want a drink that tastes 'amazing' but will get your drunk after one cup?! The Cherry Tree sells their very own cocktail 'The Pig F*cker'. Nobody knows what is in this drink but it definitely is not one to miss out on!
If this drink does not sound like the one for you, then The Cherry Tree also has a large selection of products on tap such as; 20 different beers, ciders and also ales!
"Perfect little place to escape" their facebook brags.
Want to book yourself a table? Then head on over to their Facebook page or website.
4). The Old City Bar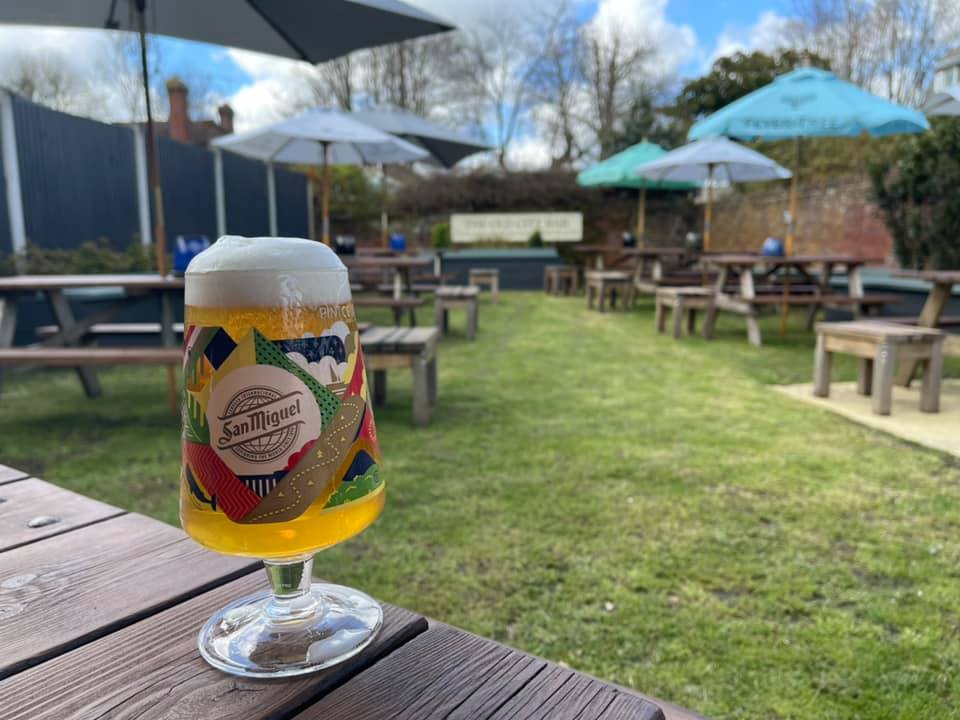 Want to have a drink or food in a less crowded pub? Then the Old City Bar is the one for you! This pub is just on the outskirts of the city walls making it a 'perfect' place to escape to.
Not an alcohol fan? The Old City has you covered as they sell non alcoholic drinks making the pub enjoyable for all!
Fed up looking for pubs with activities that suits you and your friends? Well this pub hosts their very own 'popular' pub quiz, regular music, and even pool and table tennis.
"There is no shortage of fun to be had for all the family" mentions their Facebook.
Sound like the pub for you? Head on over to their Facebook page or website.
Have you seen your favourite pub yet? Keep reading as we are now at the final 3!
3). The Lady Luck Bar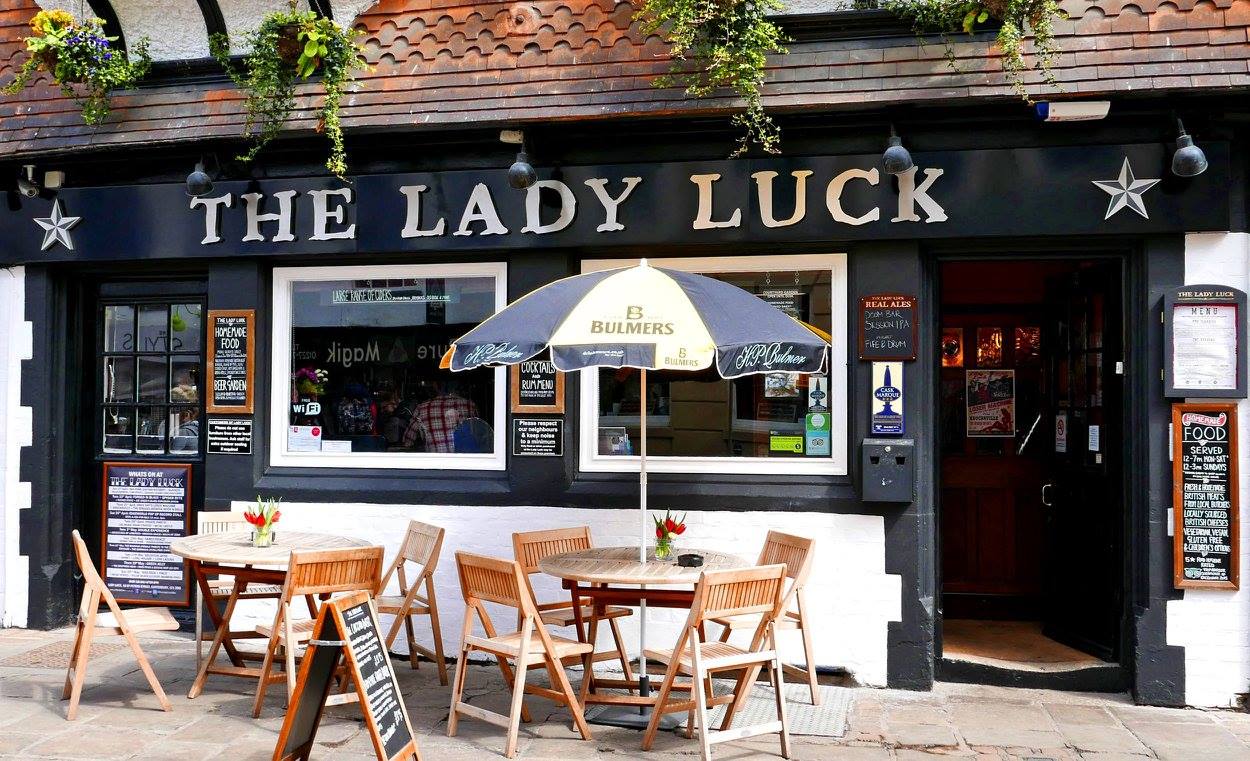 Looking for a pub that is 'different' to your normal standard pub? Head on over to The Lady Luck a rock n' roll bar in the middle of Canterbury's high street.
"Our food menu has something to suit all tastes" offering a huge variety of vegan and vegetarian options alongside a few traditional British pub classics
Due to Covid regulations this pub does not actually open until tomorrow (Friday 7th May).
Why not secure a table tomorrow by booking either on their website or Facebook page.
2). The Penny Theatre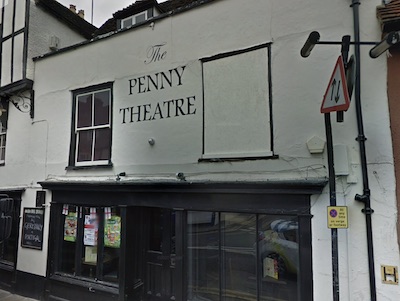 Just missing out on the top spot is The Penny Theatre.
This is one of the pubs loved by all students as they host many venue facilities. Are you competitive? Come over to The Penny Theatre as you compete with your friends with a pool table.
Do you love to sing like I do? Well after the lockdown restrictions have been lifted, The Penny Theatre host a live karaoke night every week. If this is not your thing then they also show Sky Sports and BT sports on HD screens that are allocated around the pub for those that want to keep up with the sports.
This pub was voted by over 50 people. So if this does not encourage you to walk down to The Penny Theatre, then I don't know what will!
Get on to their Facebook page or website to book yourself a table today!
1). The Dolphin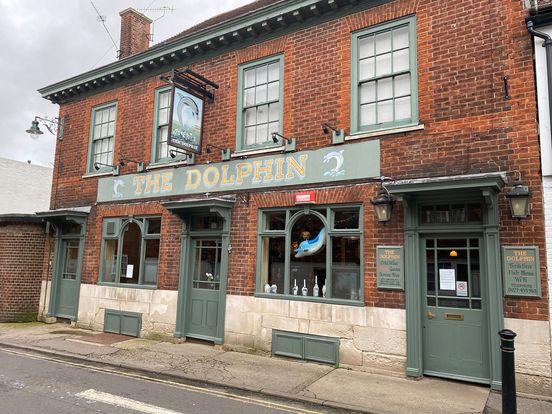 Diving into the number one top spot is The Dolphin pub!
Over a year ago a new owner, Charles Smythe (owner of Seven Stars, Old City Bar and The Black Griffin), took over The Dolphin pub and spent £62,000 on renovating the garden pub.
This 'stunning' pub has a huge marquee over the end section of the garden so you can enjoy yourself no matter the weather.
Live music will be happening at the pub after the restrictions have been lifted. High Tide, musician/band mentioned: "Ready for our first pub gig of the year? The Dolphin, Canterbury on the 26th June from 4pm until we've played everything twice."
Sounds like your type of evening? Why not book a table for a guaranteed seat!
Looking for somewhere that sells 'mouthwatering' food? Then The Dolphin has you covered with their large food menu ranging from snacks, sharing platters to their own Dolphin Burger or The Pig Dog.
Head on over to their Facebook page or Instagram for more updates.
Well here it is the top 10 best pubs to visit in Canterbury, voted by their very own residents!
Was your favourite pub in this list?