Historical Canterbury at war with 'inappropriate modern' shop fronts
Canterbury City Council is hunting down businesses with garish shop-fronts.
Although Canterbury is blooming with diverse shops and pubs, those on the High street still have to comply with Canterbury's historical aesthetic.
Without a required traditional design, businesses may be jeopardising the heritage of this city.
In the report to Policy Committee, the Council stated:
"Protecting and improving our access and understanding of heritage enables us to promote and celebrate it better, attracting more visitors, businesses and investment to the district."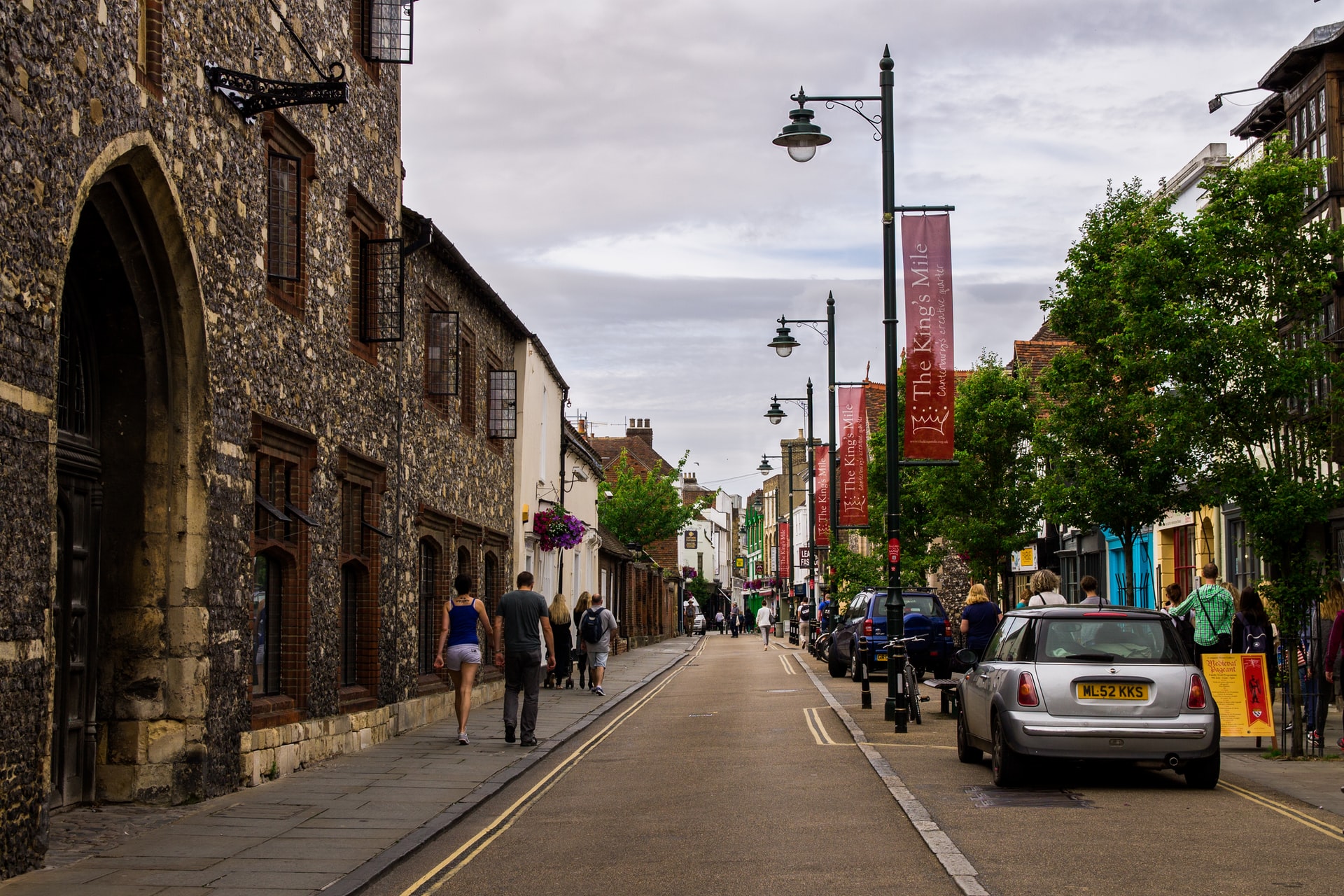 The city centre is treated as a conservation area, but most of the targeted shops are big chains, whose shop-fronts remain consistent in other cities.
These include The Works, Metro Bank and Nationwide.
The supervisor of The Works in Canterbury, Fraser, says the shop stands out with its bright colours and a well-known logo.
"Obviously, it is very different to the rest of the High street, but it is our brand recognition. A lot of people walk by, and instead of getting lost in other shops on this street, they can easily find what they look for…", he said.
While some may say it is a positive to have familiar shops on the High street, others believe the image that the Council protects is already compromised.
A market trader, located opposite Metro bank, said, the traditions are lost as all the shops are new anyway.
Faith, another local resident suggested that instead of enforcing these standards on big brands, the council should support small independent businesses.
Businesses like these often struggle to keep up with the High street rents and are outnumbered by large corporations.
"I like the idea of caring about the heritage, but be consistent. Why allow the construction of modern and ugly hotels in the city centre, then? I think there should be more balance – fifty per cent local and fifty per cent chains."
The council announced they will share the details with the public soon, to start a debate. Whether these brands will adjust to the demands of the council is unknown as this may come with a high cost.
Take a vote on whether these changes should be inflicted on businesses.
Feature image: Google Maps