Hundreds gather to pay respects to Paul O'Grady
Hundreds of people, dogs and celebrities lined the streets of Aldigton ahead of Paul O'Gradys funeral on Thursday.
O'Grady's husband Andre Portasio encouraged fans of the star to pay their respects before a more private ceremony was hosted at St Rumwold's Church. 
People brought along their dogs as a nod towards the star's love of animals. 
Over the course of his life, O'Grady kept multiple pets and worked closely with Battersea dogs and cats as an ambassador for the charity. Many of the dogs attended the procession, forming a 'guard of honour' during the service.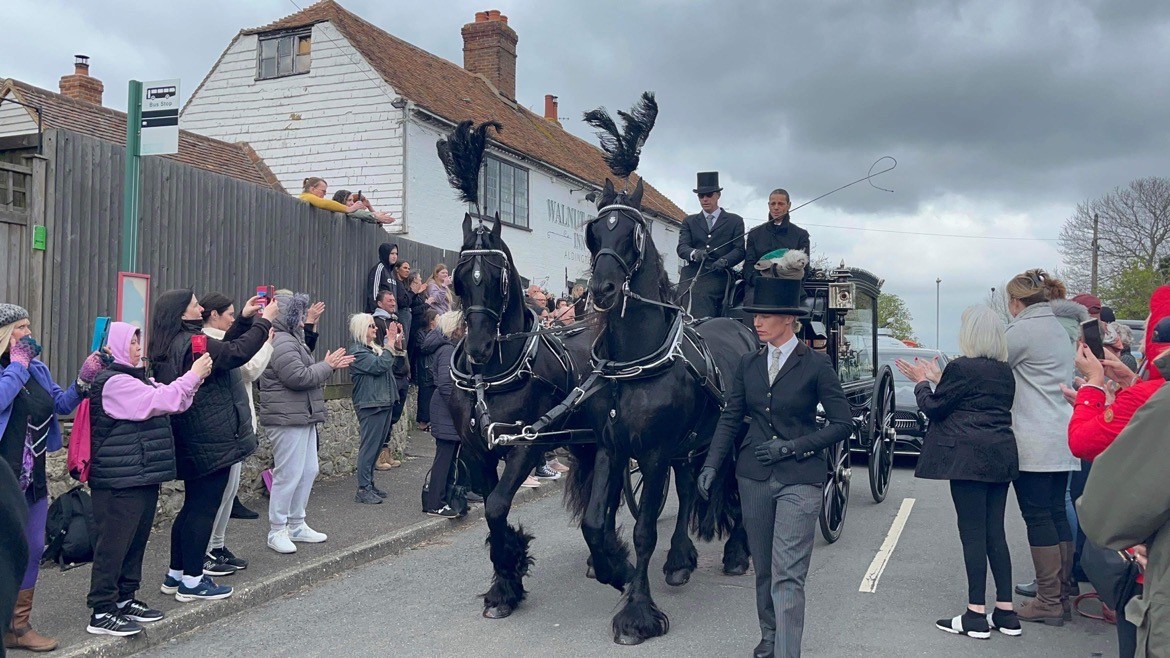 A multitude of celebrities attended, including Rolling Stones guitarist Ronnie Woods, Alan Car, Joe Brand and Eastenders actor Linda Henry.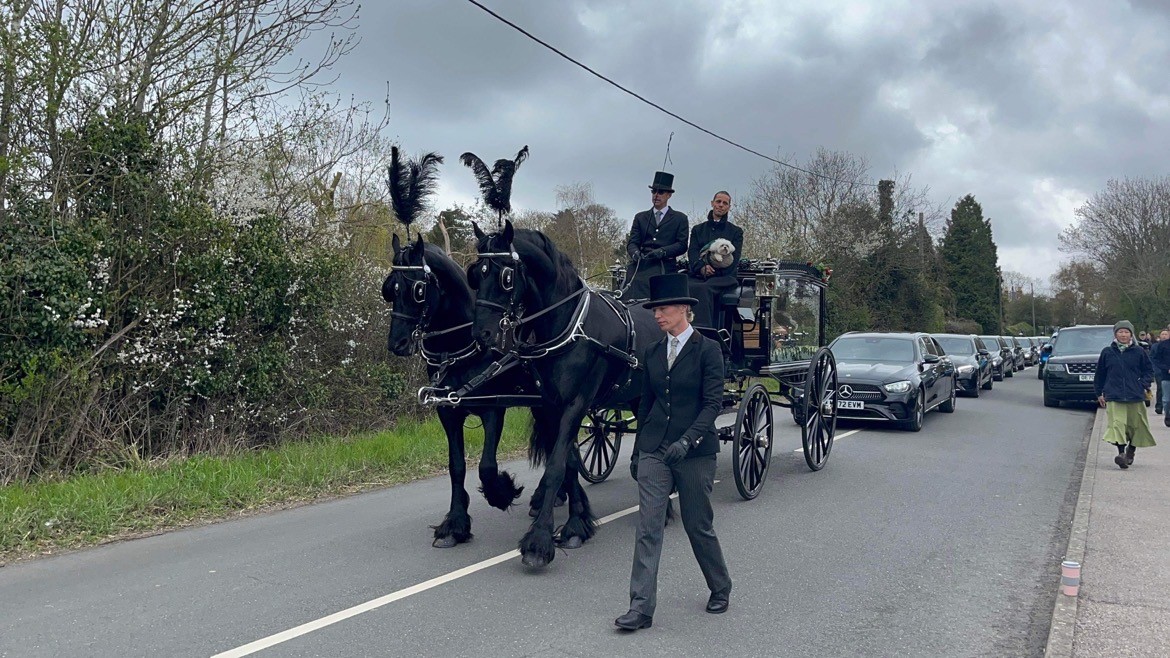 The comedian died unexpectedly on March 28th due to cardiac arrhythmia at the age 67. 
Images – Chantal Weller 
Video Credit- Evening Standard