"I Don't Know If I Can Go Home For Christmas" Student Nurse Comments On Ryanair Strikes
A student nurse is uncertain if she will make it home for Christmas following the proposed Ryanair strike.
Earlier this week Ryanair announced a 24-hour strike on Wednesday 20 December due to a row over union recognition. 79 out of 84 members of the Irish Airline Pilots Association have voted to take part.
The strike will cause disruption to flights during the busy Christmas period causing delays and cancellations.
Rachel Donlon, 24 has a flight booked from Stansted to Dublin on Friday 22 December at 10pm.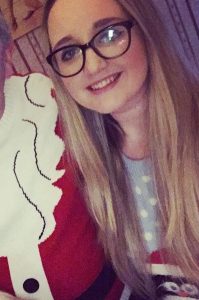 She said: "I am quite upset with the fact that I don't know if I can go home for Christmas. Especially since there isn't much news about when or how long the strike will go on for. It's the last time for me to go home because when I come back I'll be straight into the end of my final year with so much to do."
Rachel attends Canterbury Christ Church University but comes from Galway in Ireland.
Ryanair announced earlier today they will recognise pilot unions for the first time in 32 years in an attempt to avoid the strike during the busy season.
Chief Executive, Michael O'Leary said in a statement: "Christmas flights are very important to our customers and we wish to remove any worry or concern that they may be disrupted by pilot industrial action next week."
Ryanair Agrees To Recognise Pilot Unions To Avoid Widespread Customer Disruptions Over Christmas Period https://t.co/XdTkQCggdH pic.twitter.com/32suSYZWnR

— Ryanair (@Ryanair) December 15, 2017