Kent Covid cases rise as new restrictions are introduced
Kent's Covid cases continue to rise as the Omicron Variant spreads throughout the country.
The number of cases of Covid-19 is up 100.9 on the previous week with the number of cases at 632.1 per 100,000 people in the county. 
Ashford is the current hotspot for the county with cases at 870.9 per 100,000 people which is above the England's case rate which stands at 499.8 cases per 100,000 people. 
Tunbridge Wells also recorded a high number of cases with 719.7 people with Covid per 100,000 which is a 79.0 increase on the previous week.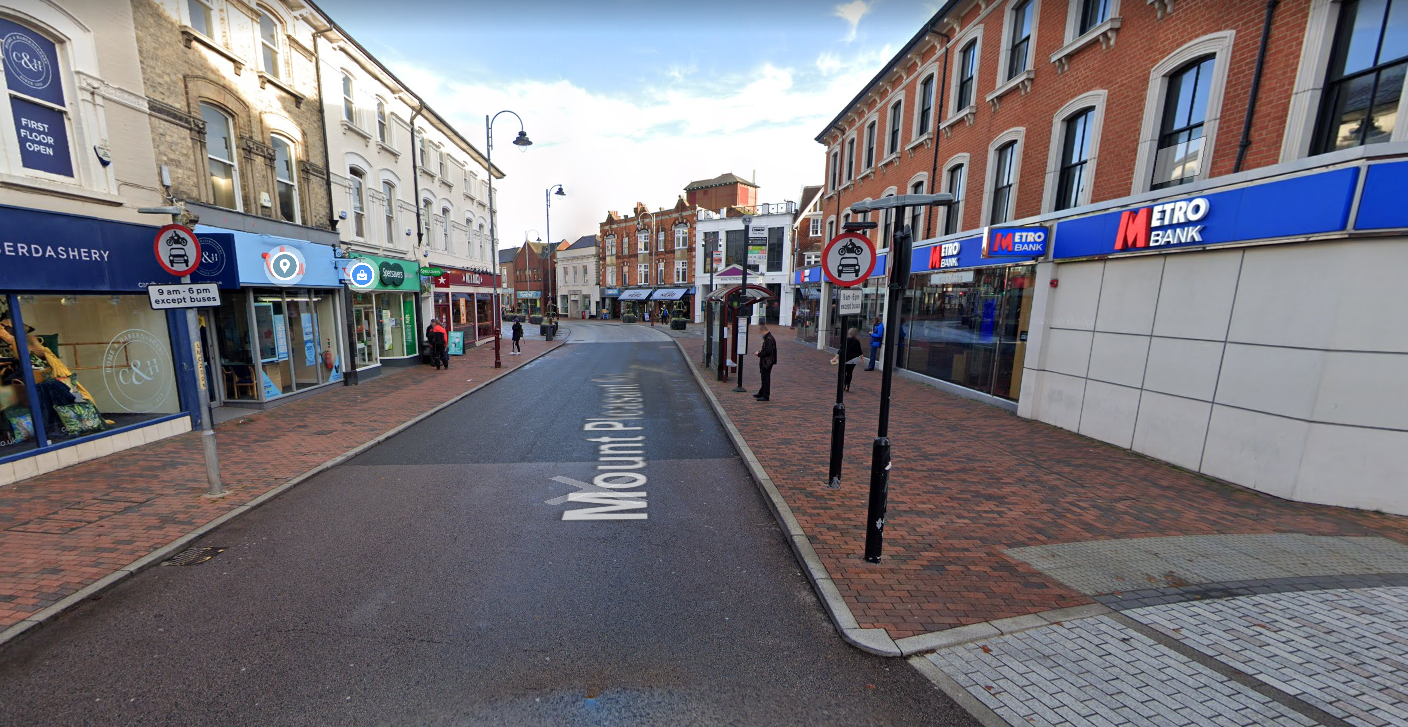 Mount Pleasant Road, Royal Tunbridge Wells. Tunbridge wells has seen an increase in Covid Cases.(Google Maps)
The South East has a rate of 664.7 per 100,000 the highest figure in all of the country, with the South West, East of England and the East of England all having a rate of over 500 per 100,000. 
These figures come as the Omicron Variant continues to spread across the country with 249 new cases being recorded yesterday, bringing the new total of the variant to 817 cases in the UK. 
The Prime Minister, Boris Johnson announced further restrictions in hope to curb the spread of infections. The restrictions were announced on Wednesday, with the new guidance on wearing masks in more public settings, including cinemas starts today (December 10). 
The announcement also included work from home guidance for office workers who are able to work from home, this will begin on December 13.
And finally, from December 15 certain events and venues will be required by law to check that all visitors over the age of 18 are fully vaccinated and have had a negative test in the last 48 hours, or have an exemption. 
Feature Image(Google Maps)