Man from London captures lockdown through his camera lens
Damien Hewetson has been capturing the silent streets of London during lockdown through his camera lens.
Based in London, photographer Damien has been taking photos of the streets in London to share with his social media followers. In an interview, Damien said: "My job takes me all over London and I'd never seen it empty like that, so I felt compelled to document it. With my job taking me around the streets anyway I realised it was a unique opportunity so decided to take advantage."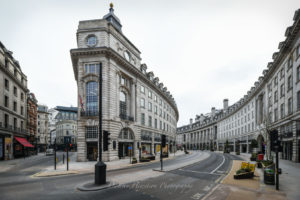 Having always had an interest in photography, Damien decided to take it more seriously in 2013 and lockdown gave him an unexpected opportunity to showcase his talent and capture some very surreal scenes.  
Many just wanted to tell me how much they enjoyed my photos because of their  connections to London.  

I was completely overwhelmed with messages for weeks.
His followers loved his lockdown photography. He received over 100,000 shares on Facebook, messages appreciating his work as well as messages from people wanting to buy his prints. Damien said the positive response he has received has given him more confidence as a photographer – but he is not ready to turn professional yet.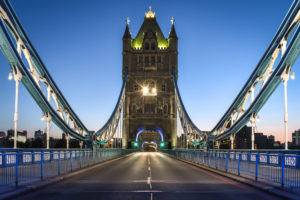 Damien did not believe there are any particular messages behind his lockdown photographs, he believes they speak for themselves: "I think the photos speak for themselves mostly. I purposely visited all the places I could think of that would usually be heaving with people because those were the most surreal to see quiet. In some cases, I tried to capture some poignant wording outside closed theatres or shops that helped to paint the picture, for example 'we'll be back soon' outside the Old Vic theatre." 
Damien has found his most popular photo to be the masked man on the tube. This photograph was selected by historic England to go into the historic archives to document the pandemic. Damien thinks this is what sent his photos viral.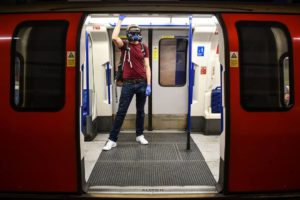 Lockdown has been tough on everyone, so Damien found photographing London in lockdown has given him something to focus on in what he described as "an otherwise bleak year." The success he has seen, has also helped him financially: "I wasn't doing great financially beforehand but through selling prints and calendars I've turned that around."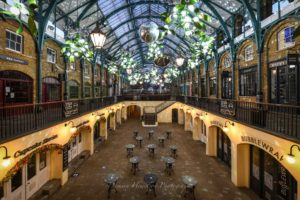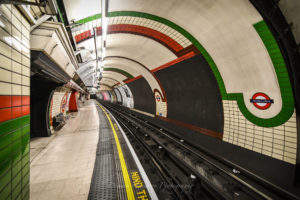 As we start to transition out of lockdown, Damien said: "I hope to recreate some of my shots when the streets are packed again." He added: "It has become a project to capture as much as possible before things return to the usual hustle and bustle everywhere. Not just empty streets but Covid-19 signage and empty shops or pubs." 
In the past, Damien has focused on urban exploring photography, so he photographs abandoned buildings, rooftops and underground tunnels. Before this, he would photograph street art. You can view all Damien's photography on his social media pages linked below. 
Facebook: https://www.facebook.com/DamienHewetsonPhotography/
Twitter: @DamienHewetson