Marlowe Pantomime 2018: Cinderella Review  
The Marlowe Theatre Pantomime is much anticipated every year and never seems to disappoint!
From a flying Fairy-Godmother and sensational sky dancers to creative light projections, this year's relaxed performance was simply magical.
A relaxed showing, is a performance that is modified to accommodate the needs of children and adults with additional needs such as autism.
The well known story of Cinderella can become monotonous at times, yet this performance managed to revitalise the much loved tale. There were visual story books available to read before the relaxed showing, outlining the story and characters to help the audience familiarise themselves with their visit.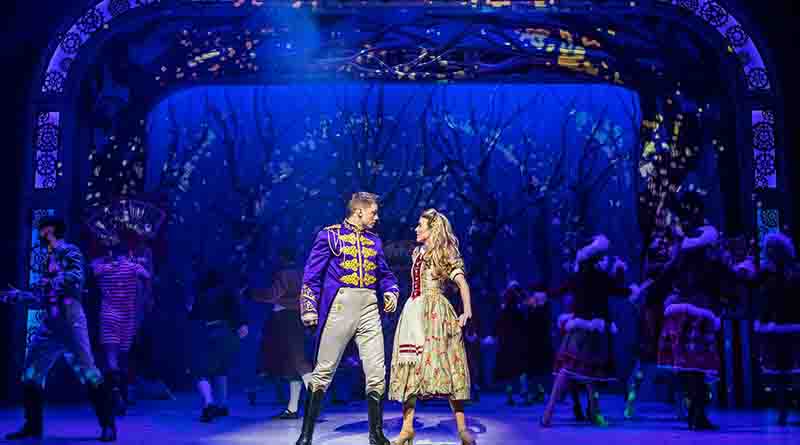 There were plenty of hilarious touches, including the ugly sisters Donaldina and Melania who took great pleasure inflicting the usual embarrassment on a front-row audience member.
The Marlowe's Communications Manager, Sarah Munday, said:
"The audience loved the show and the cast enjoyed it very much."
Many modern references were spread throughout: from making clear that Cinderella's presence in the kitchen was not because she was a woman, to Prince Charming expressing his desire to get to know her hopes and ambitions, not just admiring her beauty.
The costumes were fantastic, with lavishly golden garments at the unconventional 'pop music' ball and loud, abstract clothing of the Dames featuring emojis, which brought the well loved fairytale into the new age.
Munday also said:
 "Most of the actors have done relaxed performances and that sort of thing before. They are also very good at thinking on their feet."
This was shown beautifully as the actors actively engaged with audience members, making the show very interactive.
Positive messages were skilfully sprinkled into the story, using popular songs like 'This is me' from the film 'The Greatest Showman' to promote confidence of self. Cinderella's character also evolved from the traditional tale, standing up to the brutish bullying of her ugly step-sisters.
The legendary ghost-busters scene made its annual appearance with as much gusto as ever, prompting the audience's participation and gleeful choruses of "he's behind you".
Overall, the pantomime was a triumph which proved fun for the audience of all ages, with all its modernisations the classic story of Cinderella was expertly brought into the 21st Century, revitalising the well known storyline.
The Marlowe have been doing relaxed performances for five years and even offer 'chill out zones' outside the theatre doors on each floor, with games and drawing supplies for those who need a breather.
The theatre also have a studio which has other relaxed performances in a more intimate setting.