A new skatepark to be built in Canterbury
Far Skate Academy and Canterbury City Council have confirmed progress in building a new skatepark. With no supposed appropriate facilities to skate, Canterbury's skateboarders sometimes fall foul of the law for antisocial behaviour. But after six and a half years of working on the skatepark, they are "finally getting somewhere".
In other Kent towns, such as Whitstable, Folkstone or Margate, a wide range of resources for skateboarders are provided. The attitude in Canterbury, is by the local skaters often described as "old-fashioned" or "out-dated".
Brent Lewis, the CEO of The Far skate Foundation and the director of Skateboard GB (a government-related UK skateboarding organisation), works closely with the Council and local businesses.
"For the last ten years, we've been trying to get someplace to make it a more skateboarding city," he says.
But Mr Lewis reports that the Council's approach has recently shifted, with more councillors listening to the demands of the ever-growing subculture.
Skateboarding has become an Olympic sport, with an official body; the interest in such a student-led city has been increasing. The pressure also comes from residents, who complain about skating outside in the streets, in places like Marlowe theatre and others.
"And then they are getting fined by the police and getting antisocial behaviour over skateboarding. They are making skateboarding a crime, which it isn't," says Mr Lewis.
City Council affirmed a new Canterbury skatepark is to be constructed but did not comment further on the process of building it, or to what extent they will be involved.
FarSkate Academy is looking at the current issue in three defined steps. The first is to immediately find an area for skaters. The second is to provide an outdoors park with no fee (which might take a year to build). The third step is, in the future, to present a large indoors skatepark with a £1 entrance fee for Canterbury locals.
They are planning to open a fundraiser over the summer; the goal is to spread awareness, plus to obtain funds lost due to pandemic as two plans have already fallen through this year.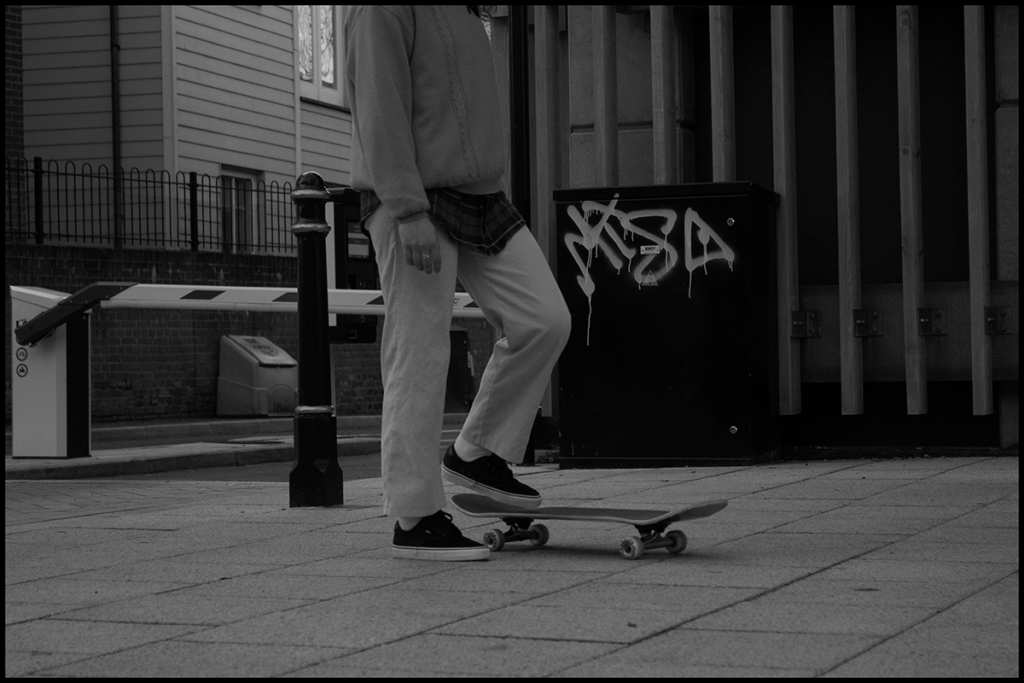 Far Skate Academy began 15 years ago. It is a full-time school and college for people who are not generally interested in a conventional academic qualification, or those that need more than standard lectures in a classroom to succeed.
Students qualify with an English GCSE, as well as art, photography & graphic design courses, and other qualifications that open the door to the skateboarding community. They also educate vulnerable students & people with mental health issues, with support available for those that require it. This ranges from introducing skateboarding to young children through to the elderly.
If you want to support building a new skatepark, sign the online petition.
If you want to know more about The Far Skate Foundation, visit their website.
Photo Credit:
Sara Gelencer https://www.instagram.com/gelencer.jpg.documentary/