Cocktail bars in Canterbury you will not want to miss
Cocktails are a must-have when you're out on the town, but not everywhere does the greatest or the most affordable cocktails, it does take a lot of trial and error. However, this will help you find your favourite cocktail bars within the City.
Here are my four favourite places to get cocktails within and around Canterbury's High Street.
Penny Theatre (AKA Penny)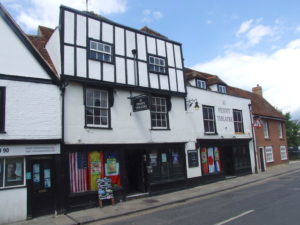 Penny Theatre is a lovely pub that is located next to the big Sainsbury's and very close to the student accommodation up on Parham Road. This pub hosts quiz nights. The pub also has special deals on certain days, for example, "Wing Wednesday" where it is only 30p per wing all day, on Wednesdays.
Penny has a 'Classic Cocktails' menu, the options are limited to only six cocktails, but they're affordable to have one of each during your night at Penny Theatre.
Penny is open from 11am till 10pm every day.
The Cherry Tree (AKA, Cherry)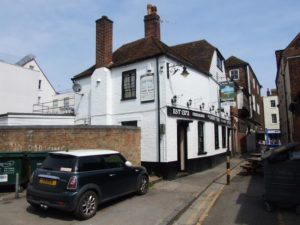 The Cherry Tree is the oldest pub in Canterbury, it's been around since 1327. This small pub is located in the heart of the town, opposite Kokoro & the city library.
Cherry is very popular with all students in Canterbury and is particularly famous for the drink/cocktail 'Pig Fu**er'. This particular drink is delicious and very cheap, it is the drink I recommend everybody tries when they visit The Cherry Tree.
The Cherry Tree is open from 12pm until 1am, most of the week. However, it has a 2:30am close on both Friday and Saturday.
Bramleys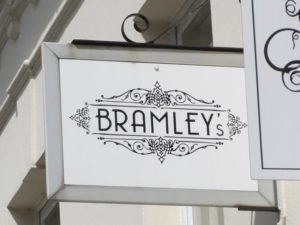 Bramleys is a secret hidden away cocktail bar located on Orange Street, underneath Ballroom (another popular cocktail bar).
This cocktail bar offers a wide range of cocktails, from Vodka based cocktails to whiskey/bourbon-based cocktails. Although the drinks are on the more expensive side of 'affordable' they're all worth a try.
This bar is definitely one to add to the list for 'Girls night' or 'Lads night'. Not only will the list of cocktails suit everybody in your group, but the decor and atmosphere will also make amazing Instagram posts.
Bramleys is only open on Thursdays (6pm – 11:30pm) Fridays and Saturdays (6pm – 12:30am)
Wetherspoons (AKA Bottom spoons)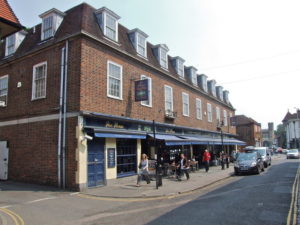 Wetherspoons is everybody's favourite place to go, but the cocktails are so underrated. The best Wetherspoons to go to as a student is The Thomas Ingoldsby also known as Bottom Spoons, which is located on Burgate, less than a 5-minute walk from the CCCU campus.
The best deal is the 2 pitchers for £12.95, with a deal like this… I say "2 hands, 2 drinks"
Bottom spoons is open from 7 am till midnight most of the week, however, it is open till 1 am on both Friday and Saturday
To read more articles like this, visit our website here
Feature photo: Cocktails – Credit: Helena Yankovska Via Unsplash