Why Netflix's 'The Bold Type' is a must-watch
The Bold Type first hit the small screen in the US in 2017, but it's a relatively new discovery for us here in the UK as it only made its way to Netflix last year. Having binge-watched all four seasons in the last couple of weeks, I can safely say it's now one of my all-time favourite shows.
What's it about?
The Bold Type focuses on the lives of three millennial women in New York as they navigate blossoming careers, budding relationships and many more personal issues – most of which are rarely discussed in as much detail on television.
The three women – Jane Sloan (Katie Stevens), Sutton Brady (Meghann Fahy) and Kat Edison (Aisha Dee) – all work at Safford Publications, specifically for the fashion magazine 'Scarlet'. Jane is a budding writer, Sutton is an assistant trying to work her way up to becoming a stylist, and Kat is the head of social media.
A flashback episode shown later in the series tells us that they became friends on Jane's first day at the office in 2014, as they used the infamous 'fashion closet' as a place to compose themselves at the same time. This then becomes their safe space where they have important conversations as a trio, and occasionally with other colleagues.
What are the main issues?
Jane has significant genetic health concerns that span across the length of the whole series. This affects both her work life and her romantic life – some of her articles hit a little close to home, and she worries about her future and who might be in it.
Sutton is in a relationship that she has to keep secret from the office, as it would jeopardise both of their careers. When details about her private life become public knowledge, she begins to worry if it is having an impact on how her colleagues see her.
Kat is doing amazingly at work, but her personal life is dramatically changed when she begins to question her sexuality. Having identified as straight her whole life, Kat discovers she has an unexpected connection with a woman who is proudly and publicly out as a lesbian. She then spends the whole series' run experimenting with her sexuality and figuring out where she fits in with society.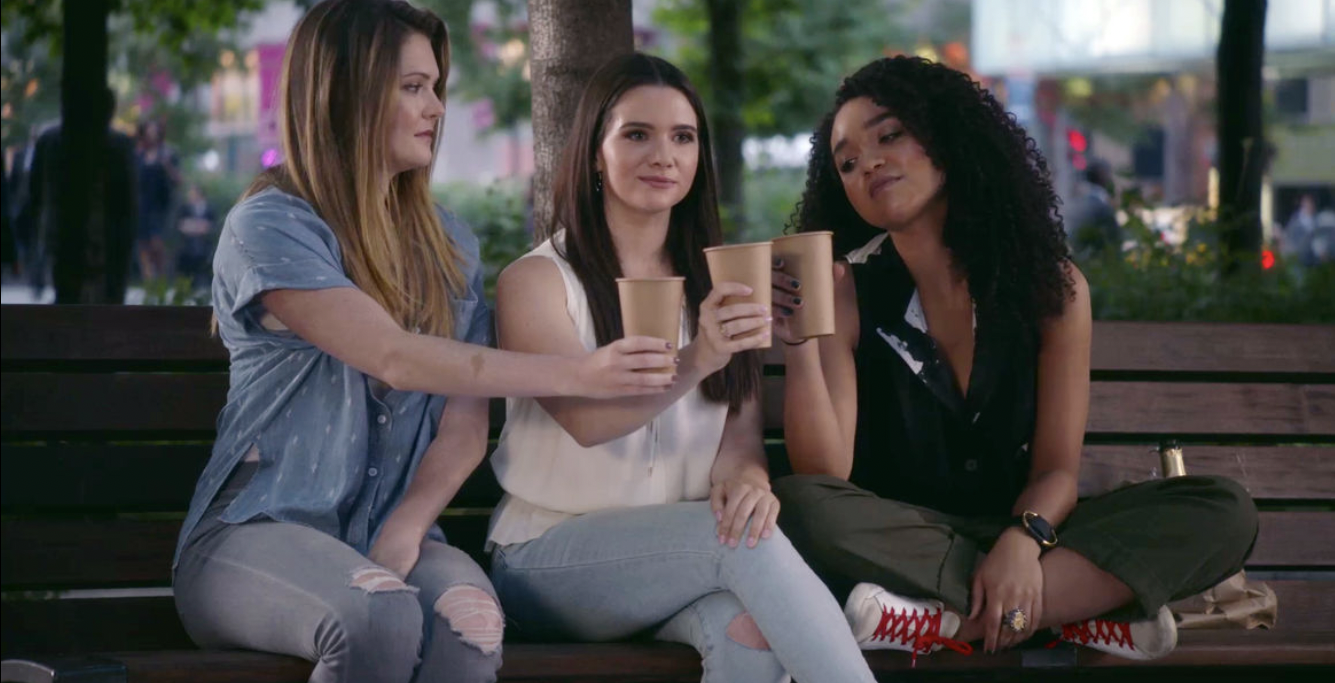 You might be wondering…
What makes The Bold Type so great?
I will go to bat for this – The Bold Type should go down in history as one of the best TV shows in its genre. Why? Because of how amazingly it deals with the issues mentioned above.
I am a MASSIVE fan of the film The Devil Wears Prada, and this obviously has the same romanticised 'beautiful woman working in fashion' vibe, but this show gives it so much more depth. The health issues are very serious and they are tastefully handled, showing viewers with the same issues that they aren't alone.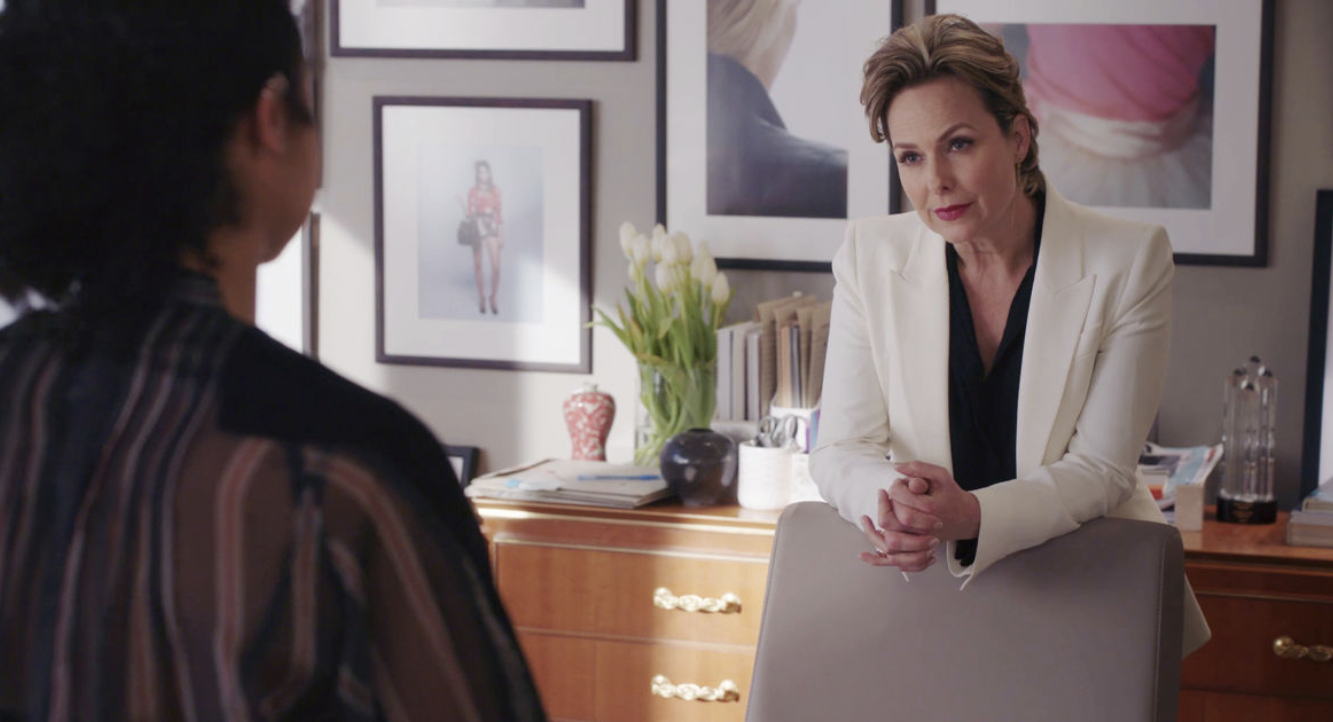 Speaking of The Devil Wears Prada, you may think the editor-in-chief would be a carbon copy of Meryl Streep's Miranda Priestley, but Jacqueline Carlyle (Melora Hardin) is nothing like her. Yes, she's an incredibly successful and stylish woman who the entire office looks up to, but that's where the similarities stop. The staff at 'Runway' are terrified of Miranda, and while that does mean that everyone works extra hard to impress her, I much prefer Jacqueline's style. Jacqueline is always there to help anyone, and shows on multiple occasions that she is a true friend to her staff as well as their superior. Jane in particular has huge admiration for Jacqueline – it's clear that she's her role model. It's vaguely implied that, if Jane works hard, she may eventually take over from Jacqueline in the years to come.
Final thoughts?
As an aspiring writer myself, I love how this series shows the working world of a journalist and the writing/editing process that comes with it. Although it's sensationalised to make good TV, I still feel that this is a great source of inspiration for someone like me.
If you've finished all four seasons and you're desperately waiting for season five, you'll be happy to hear it's coming soon. There's no Netflix release date yet, but it airs on Freeform and Hulu at the end of next month – although sadly it'll be the final season.