Sneak peek into Canterbury's newest big budget accommodation
Caxton's have developed a new 143-bed Canterbury high street complex called Westgate and it's already drawing criticism from some quarters.
The new studio flats are priced at between £945 to £995 a month, Caxton's letting agent stated that "All studios will be exactly the same modern style with different layouts and  will be the same price".
But critics are worried that the accommodation is only affordable to youngsters with wealthy parents and they believe it is promoting "class divisions" among university students.
Developer Paul Roberts has defended the pricing and stated that "it is comparable to other student studios in Canterbury"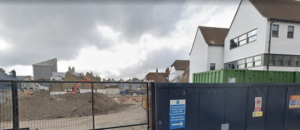 Construction workers on the site informed The Canterbury Hub that this was one of the fastest buildings they have built, one block  is already done and the rest are set to be ready by August 1st. They referred to the studio as " very modern and spacious with well-lit rooms".
However, Alma Court also a student accommodation in Canterbury offers studios from between £888 to £1,018 a month.
Emily Hiles general manager of Alma Court stated "I don't believe the new student flats will affect us in anyway because here at alma we don't just do studios, we have various rooms that all range from different prices"
Despite the criticism, data shows most student accommodations in Canterbury aren't that far off the Westgate prices. Palamon Court on the city's ring road ranges from £801 to £1,001, Parham Road Student Village has studios for £823 a month.
This proves the developers point that Westgate prices are compatible to other  accommodations in Canterbury.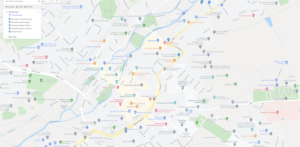 Canterbury's resident students a lot have said their student finance "barely covers the rent", most student have to partake in part time jobs just to pay their rent which then takes time away from their studies.
Approximately 20% of Westgate's new studios have been let in the first two weeks of marketing, so far it is doing well. But the studios seem to be promoted to international students and  students who are financially capable.
The studios are beautiful and very well put together, but is it really worth that price? that a question that only students will be able to answer.