The Christmas light display that has stolen the hearts of Canterbury residents
One home in Canterbury has been bringing joy to local residents for over a decade with their fabulous light display. 
Each year John and Judy Parker light up their house in the name of their chosen charity aiming to raise money and take donations while creating a stunning attraction for locals to come and enjoy.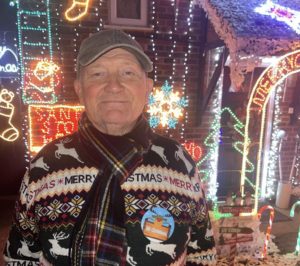 Located on Sturry Road, the Parkers switched on their latest masterpiece on Saturday the 4th of December, attracting a sizable crowd of impressed locals.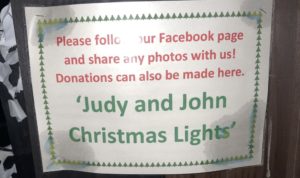 The display includes a life size sleigh that people are encouraged to come and try out, a fabulous six foot blow up santa and a garden covered in fake snow. The family regularly put on fun activities for children to come along and take part in, including dressing up encouraging photographs in the sleigh.  
John makes a lot of the decorations himself, including the sleigh and pretend candy canes constructed from pool noodles. Judy said: "He has had two knee replacements but he is up and down there like you would not believe. I do not see us stopping any time soon – we just might have to start putting the lights up earlier as we get older."
After raising an impressive £1,066 last year for Canterbury's St Nicholas Specialist School for children with disabilities, this year the Parkers have chosen to dedicate their light display earnings to the Padua Ward in William Harvey Hospital. Judy said: "Our grandchild was in and out of Padua Ward so we know how amazing the teams there are and we wanted to help other children who need treatment there."

To find out more about the display, John and Judy's granddaughter Nikita- Jade Parker has created a facebook group with over 400 members which updates locals on event details and fundraising figures. 
You can visit their Facebook page here
You can now donate online to the cause here