The Jolly Sailor's great Christmas return
The Jolly Sailor returns for the festive period in the form of a Pop-Up Bar at Canterbury Christmas Market.
Captains order to the fleet: Shipmates Assemble – we're back! The Jolly Sailor is raiding from our pop-up at The Canterbury Christmas Market up to and including Christmas Eve. Open Daily 10:00 to 18:00 (open 09:00 Saturday and close 17:00 Sunday). The Captain cant wait to see you pic.twitter.com/nuYwP6MvYv

— The Jolly Sailor (@Thejollysailor) November 23, 2018
After 10 years of serving drinks and making memories, the pub took its last orders on September 22nd of this year and closed its doors for good after pressures of rent became too high.
But this is the not the end for the pub, with its new pop-up in the heart of Canterbury Christmas Market, it will be a part of the city once again up until Christmas Eve.
Owner Ian Blackmore, said: "The reception's been great, a lot of people were missing the Jolly Sailor. Absolutely brilliant to be back behind the bar, all the staff have been legends and want to come get involved again."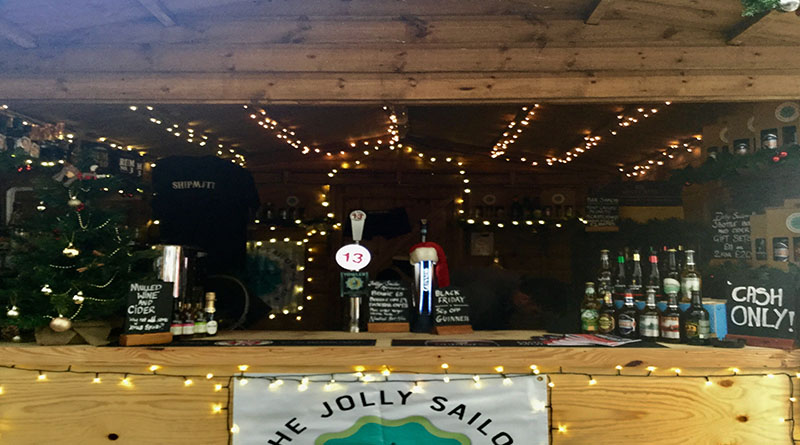 With many future events planned involving the bar, including Pride Canterbury, the Christchurch Old Boys and Old Girls Weekend, and more pop-ups to appear in the coming year, Blackmore says there will always be a part of the Jolly Sailor in Canterbury.
"The Jolly's more than just four walls, it's a family".