'New year, Fresh start" is a saying we hear every single January. Most of those fresh starts will include looking for a relationship. Now if you're like me, you've left it a couple of months to start your resolution of getting yourself a boyfriend for 2022, you're now stumped and have no clue about flirting or "Getting yourself out there"… then this article is the one for you!
During the first couple of months of 2022, I made myself a profile on 4 different dating sites. The apps mentioned are free to download from the App store, with opportunities to pay for premium… and I bought premium… so here is my honest review on the apps with and without premium.
My profiles consisted of, 6 recent photos of myself (some with friends) and of course a lovely little photo of my dog. I kept my bio short and sweet, mentioning my aspiration and interests, along with my dog's name. It came to my attention that not many people read your bio, however, it is considered weird and "Sus" if you don't have one.
Tinder is a dating app I have been on outside of the research for this article. I find this one of the best sites to use no matter what you're looking for. This site has a bad name throughout society, being named the site people go on to find hookups and one night stands, but I think we should break that tradition.
The great thing about this app is that you can link your Spotify to your profile. This avoids the most dreaded question "what sort of music are you into?" because they can see themselves before they swipe right or left. Along with your Spotify, you can link your Instagram. This is another great addition to have on your profile because it means you have more photographs of yourself that people can look at, or if you're a photographer … it means you can showcase your work.
The app has also recently launched an explore page where you can select a topic you like or interest that you have. In the different categories given, the app will collect people in your preference of gender, age and distance who also have the same liking in topic or interest.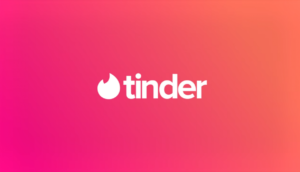 On Tinder, like all of these apps, you can set a specific age group and a specific distance. with Tinder Gold you can set a different location via the 'Tinder Passport', this means if you're looking to move or holiday in a certain location, you can have a lover waiting for you.
Tinder Gold, the premium side of Tinder, the part you pay for, is pretty cool, you get to see who has liked you without having to go through the stack of cards. Tinder Gold also gives you extra "Super Likes" and "Boosts". A Boost means that you can make yourself seen by more people who are active on the app, where as a super like just makes it known to whoever you "super like" that you have liked them.
My experience on Tinder has been rocky. However, the outcome has been great. Through Tinder, I was able to find my ex-boyfriend.
My rating of this app would be a nine out of ten, I think it's one of the easiest dating apps to use. However, the people on the app are not always the nicest.
Badoo is another dating app I have been on outside of the research for this article. I find that this site is full of REAL men. Its easy to sit and swipe through tons of gorgeous men with abs and perfect smiles without even thinking about who you're looking at, but Badoo makes you focus.
I personally think that Badoo is very similar to Tinder and Bumble, it's got the same facilities but what makes it special is you're able to message people who you haven't matched with or haven't even liked. This little extra is great as it sort of gives you a taster before you commit to matching or liking.
My experience on this site was lovely, everyone started the conversations with a compliment or a cheesy chat-up line. The app is incredibly easy to use, if you get on with Tinders layout then you'll be fine with Badoo.
Badoo premium is a part which you can pay for, this gives you access to see who has liked you, just like Tinder Gold.
I give this site a 7/10, its easy but I don't think it's as good as Tinder.
I knew about bumble before my adventure into the dating apps, multiple of my friends have had good experiences with the app and even met their "love of their lives"
I spoke to a friend of mine, Tilly Shakeshaft, to see what she thought of the app. She said:
"I've used bumble for about 4 months and I'm still use the app today. I've had a positive response from bumble and have met some really lovely people on there. The app was easy to use, I really like the familiarity that bumble has with tinder but it but also allowed you to give more information about yourself plus it gave you bio ideas (which helped me as I struggle to think of ways to describe myself). I've been on 1 date so far but I hope to go on more soon".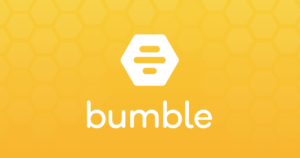 Bumble Premium, is basically the same as Tinder Gold but it's more expensive than Tinder Gold.
My experience on Bumble was standard, I met some nice people but I also came across my fair share of weirdos which is expected. The app is another easy one, there's nothing that can really go wrong.
I rate Bumble 7/10, it's just like Tinder and Badoo… but I still think Tinder is better!
Thursday is a new dating app that only works on… You guessed it! Thursdays!
This new dating site isn't very suitable for us people living in Kent. It seems to be more known up in London where most of the advertising is done. The style of the site is pretty cool, having the whole app locked on every week day that isn't a Thursday and only having 24 hours to get to know your matches and organise a date. It keeps you on your toes but it also keeps your phone glued to your hand.
My experience on Thursday is very limited. During the last couple of months I've spoken to 2 people on the app and met no one. The 24 hour period is very short when you're studying, working or just busy in general.
I should also add that there has only been 2 men in Thanet & Canterbury on the app since December 2021 so that's another reason as to why my experience is limited, however, I can see this app flying high in the next couple of year.
Thursday is the only app that I didn't get the premium package for. As there wasn't many people in Thanet and Canterbury I didn't feel that there was a need to purchase it.
I rate Thursday a 3/10. It's a great app but there just isn't enough people around my local area. I wouldn't recommend it to locals of thanet and canterbury but I would recommend to people living in London.
To read more articles like this, visit our website here.