Canterbury's Cathedral Gate restored after four years of works
Canterbury Cathedral's Gate has finally finished its restoration after four years covered in scaffolding.
At 2 pm this afternoon, crowds gathered to witness the unveiling of the gate which began with a ceremony to commemorate the event.
Age groups both young and old attended the event among tourists and view one of the city's wonders unobstructed.
After a few years under scaffolding the magnificent Christchurch gate was unveiled today by the Lord Mayor and the new Dean, made even more striking by the sun peeping through the clouds?#canterburytours #citytours #tudorcanterbury #heritagesites #pligrimage pic.twitter.com/phtIUG2wG1

— Canterbury Guided Tours (@CburyCityTours) December 2, 2022
A cathedral spokeswoman said: "This is one small step in the Canterbury journey, but one giant leap for the Canterbury people".
After the opening ceremony, the public was allowed to enter through the newly renovated gates and enter the precincts.
Guests were greeted with a choir as well as pamphlets containing a map and information about the historic building.
There was a police presence to ensure the safety of visitors and to make sure the occasion ran smoothly.
Attendees were granted access to the primary areas to take photographs, although they were restricted when entering the Crypt.
Guided tours were held for £5 per person, and audio handsets were provided to guests free of charge.
Although the Gate has finished its refurbishment, the Cathedral is still undergoing its works.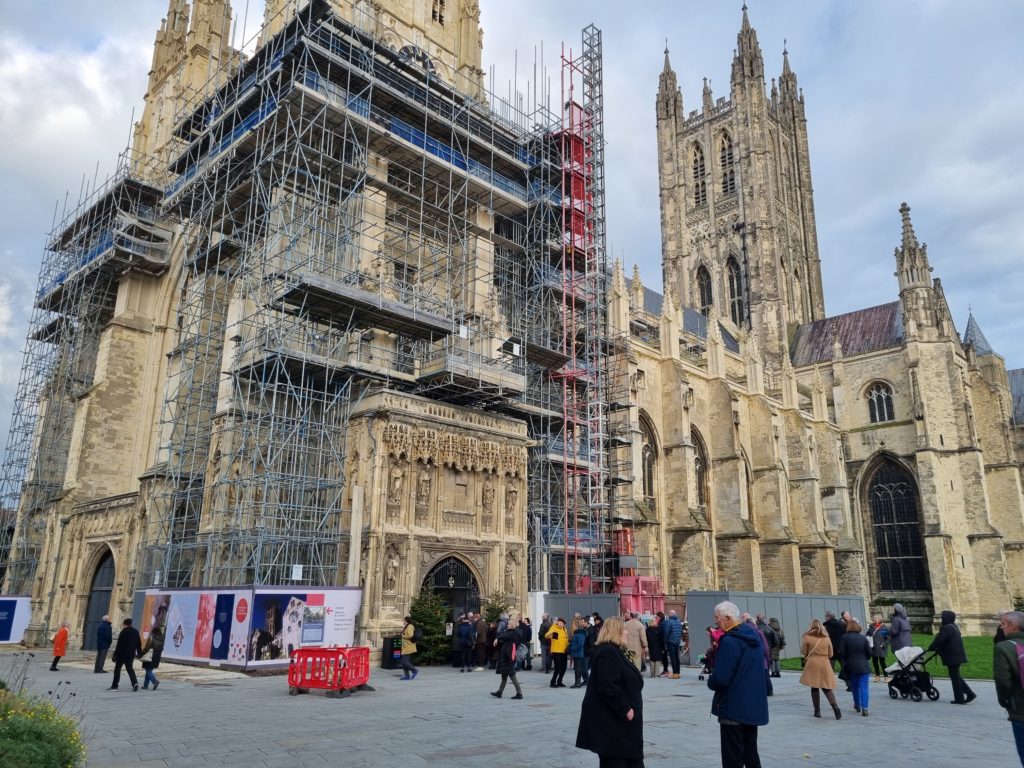 If you missed the unveiling, the cathedral still holds guided tours between 11 am to 2 pm from Monday to Saturday and the gate will remain on full display.
The shop and visitor centre were also open for any guests to buy gifts and memorabilia when leaving the grounds.