Canterbury helps fundraise for dog after the death of homeless owner 
The people of Canterbury have launched a fundraiser to re-home a dog whose homeless owner sadly passed away. 
The staffordshire bull terrier, named Elvis, was owned by Kevin Gore who had been living rough in Canterbury for at least eight years.
Kevin suddenly passed away earlier this year (Feb 9) at the age of 54.
He was described as a 'well known homeless man who was always happier on the streets mixing with the public'.
After Kevin's death, the community have looked after Elvis – even launching a fundraiser to help him find his forever-home.
'As a puppy, Elvis would travel around in Kevin's pocket'
The pair were usually seen sat by the Catching Lives' book shop, also known as the 'crooked book shop' at St. Alphege's Church.
Penny Wilson, who works for Catching Lives, took Elvis under her wing when Kevin passed away. She described their friendship as 'unbreakable'.
She said: "He was with Kevin for around seven years. They were often sat together outside the wonky bookshop in the city centre where they were regulars.
"As a puppy, Elvis would travel around in Kevin's pocket. You never saw Kevin without Elvis.
"[Elvis] had spent every minute of his life side-by-side."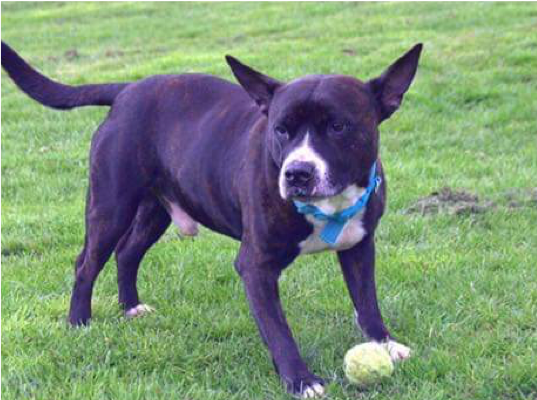 Penny met Kevin at Catching Lives, a charity which helps the homeless community of Canterbury. Kevin had been a client at charity for eight years – and seven of those years were side-by-side with his dog.
Since Kevin's passing, Penny and others have struggled to re-home 'playful' Elvis.
She said: "Elvis is an amazing dog. He loves to play and would know exactly where to search for the toys and treats when he came to the centre to visit me. He still behaves like a playful puppy.
"When Kevin died, Elvis was bought to me as I'm known to care for dogs and the homeless. I'm not able to take him home as I have dogs of my own, so I contacted Angels4Dogs who, even though they were overstretched, did not hesitate to offer help for him."
After a few weeks in the kennel, a family decided to re-home him. Sadly, Elvis fought with the family's previous dog – and he was sent back to the kennels.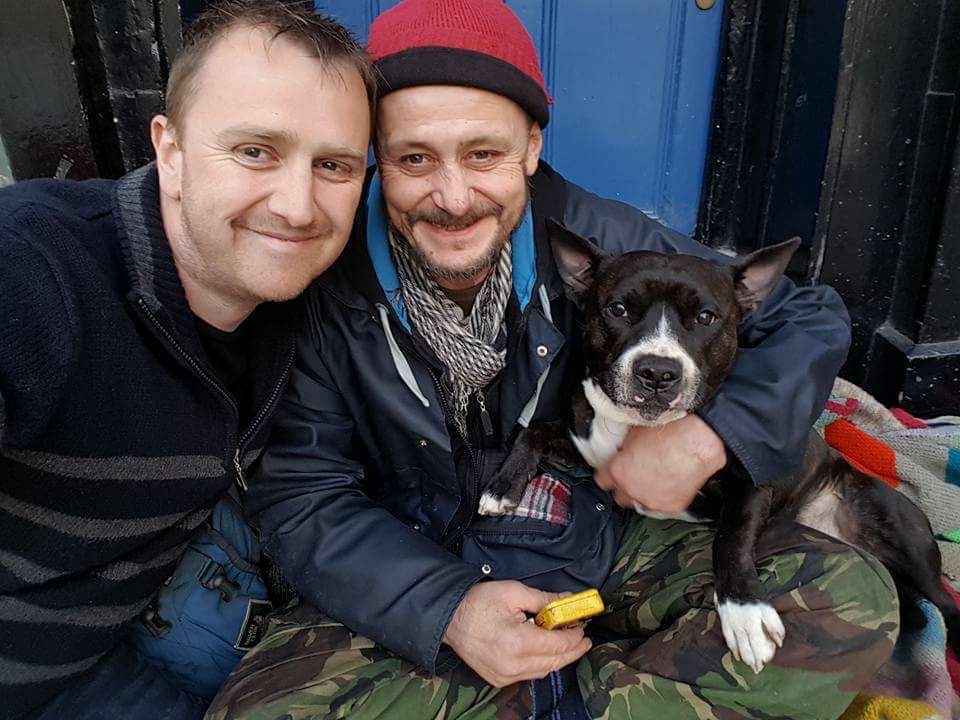 Penny said: "Unfortunately, it did not work out as Elvis became very jealous of having to share attention in the home which resulted in the two dogs having a fight."
The dog fight resulted in huge vet bills for the owner due to injuries. Not giving up on Elvis, Penny decided to launch a fundraiser to raise money for the vet bills and give back to Angels4Dogs for helping Elvis.
She continued: "Just last week, Elvis went into a new home on a two-week trial. They do not have any other pets or children and it seems Elvis has become their baby. He is loving all the comfort and the attention.
"They tell me he will not be going anywhere, they are ready to adopt and he is with them for life – which is great news.
"The fundraiser isn't just to cover the vet bill, but also to get him some dog toys and help him settle into his new home."
WATCH: Helping Elvis
The GoFundMe page was launched a month ago and have raised £80. Donations from the community came flooding in as soon as they heard about Elvis' situation.
One donator commented: "Kevin was a gentle soul, who touched my heart – his Elvis deserves a happy life after loosing his best friend!"
Another said: "I donated because I miss my friend Kevin."