Man who filmed girl as she was raped in Chatham jailed
A man from Chatham has been jailed for four years after filming a teenage girl as she was raped by a boy.
Kristian Petik, 19, of Chamberlain Road, pleaded guilty at Maidstone Crown Court to one count of taking an indecent image of a child and three counts of distributing an indecent image of a child.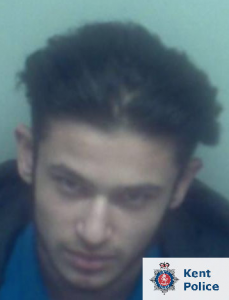 Petik took the image on 19 March, 2018 and then shared it on social media between 19 and 25 March.
The offences related to incidents on the 18 and 19 March 2018 in Chatham when a 17-year-old boy forced a teenage girl to engage in sexual acts.
Detective Constable Sanj Tanday of the Missing and Child Exploitation Team said:
"Petik thought nothing of recording and sharing this despicable incident via social media.
'This ultimately resulted in his conviction as well as that of the main offender. He should be thoroughly ashamed of his appalling behaviour.
"I would like to commend the victim for her assistance during the investigation and I hope this verdict can offer her some closure now the person responsible for taking and sharing the image has faced justice."
Read more from The Canterbury Hub: