Canterbury Varsity kicks off tonight
Canterbury's Varsity games are set to kick off today with University of Kent and Canterbury Christ Church University pitting against each other over the week.
The games are set to start is women's rugby which makes way at 6 pm this evening, followed by the men's at 8 pm.
800 tickets have already been sold for this evening's rugby games, which will make for a packed event with plenty of supporters for each team.
Although the varsity games officially started today, a match of American football was already played last Sunday, which gained Team Kent 3 points.
A series of sports are set to be played including athletics, volleyball, badminton, and basketball among others.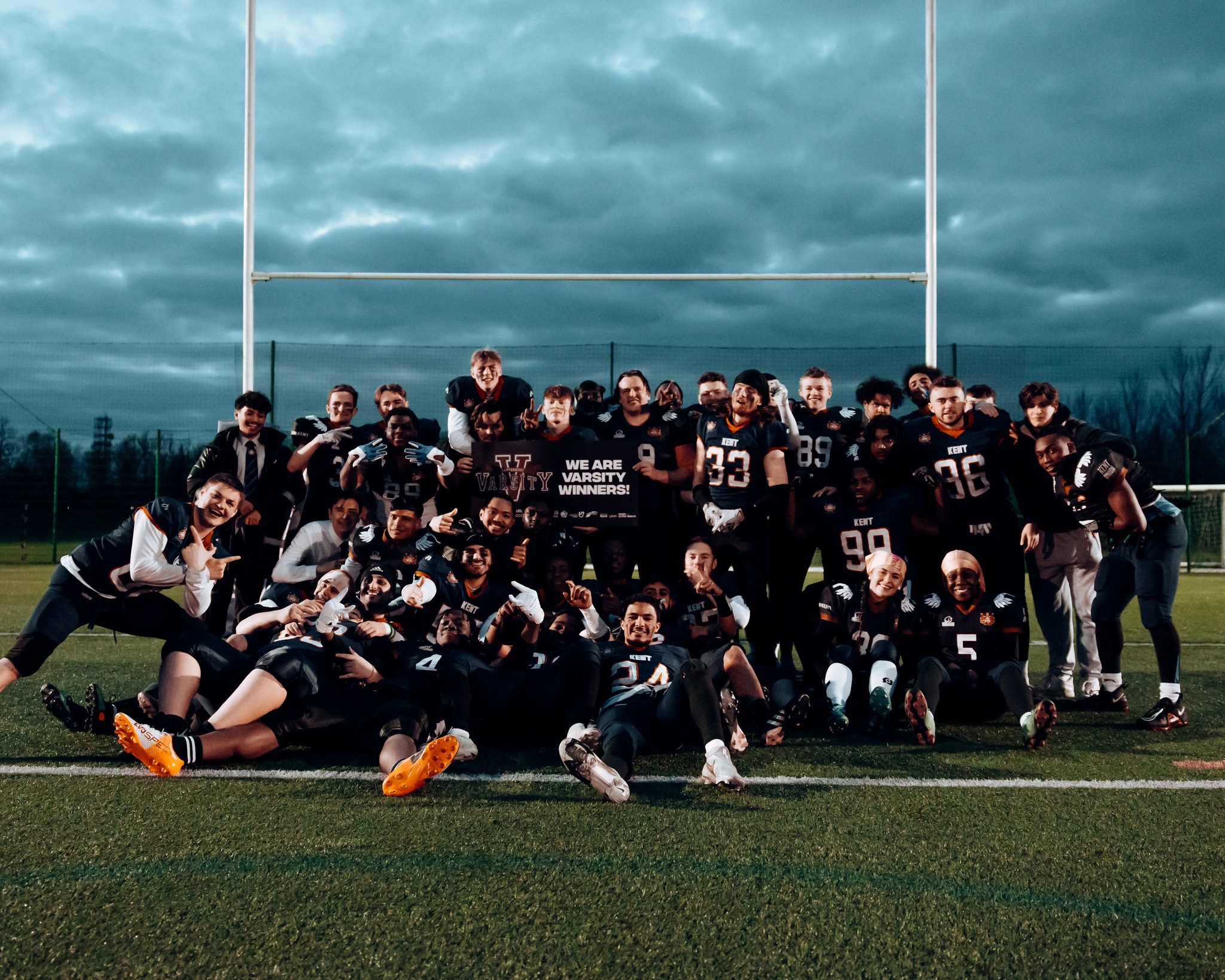 Tickets for each event cost £3.50 and includes transport to the grounds. There is no parking on-site, so the included shuttle bus, either leaving from Canterbury Christ Church University or University of Kent is required.
Fans are already sharing their excitement on Twitter for the games this weekend:
Here we go! #GoC4

— Ian Blackmore (@The_real_Blacky) February 6, 2023
A scoreboard is available on the varsity website so you can keep live track of the scores. The team that reaches 45 points first will be the winner.
Last year's games saw Team Kent winning 68 points, and team Christ Church taking just 18 points.
The annual event has been going on since 1999 between the two universities. Supporters of Team Kent and Team Christ Church are split between the audience.
The full fixtures can be found on the official website along with tickets, event information, and merchandise.
Featured Image Photo Credit & Copyright: Canterbury Varsity