Why non-league football has been forgotten during the coronavirus outbreak
Ever wondered how tough it is for grassroots sides to stay afloat? Covid-19 has put them on the brink more than ever.
When lockdown is over, I, like millions of others across the country, will be going straight to the turnstiles without a second thought – the welcome return of the beautiful game can't come soon enough for fans far and wide.
Yet the option of deciding which team to go and cheer, may have been significantly reduced since my last Saturday afternoon outing.
The National League's decision to null and void all three of their divisions' remaining matches last week completed the full set of all non-league football being cancelled – the likes of Barrow and Wealdstone left devastated by the news that their seven-month journey from pre-season friendlies to top-of-the-table status was all for nothing.
Although these Level 5 sides are still in discussion to try and make the leap to the next respective league, all other semi-professional clubs and grassroots sides saw their campaign's effectively scrapped back in March – a stark comparison to the rich and elite of the Premier League where the likes of sponsors, broadcasters and players alike continue to downplay thoughts of an early-ending anticlimax.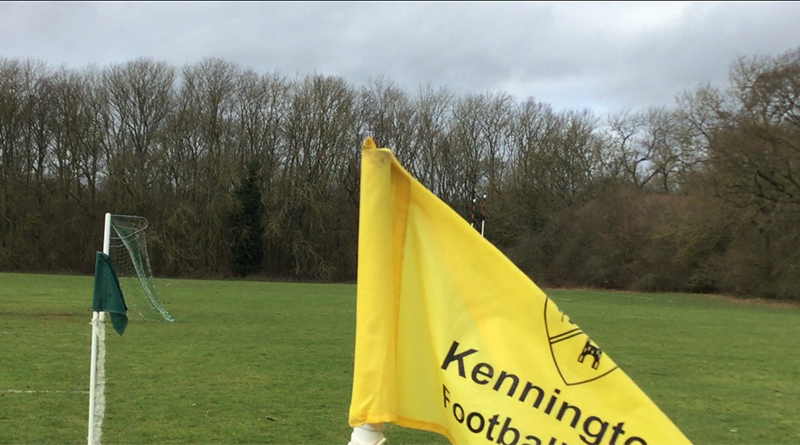 Kennington were top of SCEFL Division One when their season was declared void back in March – should they be promoted after a hard-fought season?
The FA's contrasting efforts to fight for the lower ladders of the footballing pyramid only heightens the belief that anything below Sky and the EFL is considered unworthy, undeserving and unsuitable to be in the same bracket as football's hierarchy.
Staff members of lower-ranking clubs dedicate their weekends and lives to making sure that a club is run as efficiently as can be, yet get disregarded at a time when they need support more than ever.
Of course, I don't think it would be fair to promote and relegate every outfit that was either top or bottom of a table – non-league football has other branches of difficulty such as poor pitches – another area where more support is needed – that prevent every game being completed at 3pm each Saturday.
It wouldn't be fair on teams battling it out and having played harder games than others to then declare a side a title having been, for example, four points clear of second-place having played a game more.
Therefore, even looking, regardless that it may turn out redundant anyway, at applying a points-per-game system would at least reward sides who have battled all year long, travelling the length and breadth of the country on £200 a week some justification for their efforts – after all, it was mid-March when most leagues were stopped – not the beginning of September.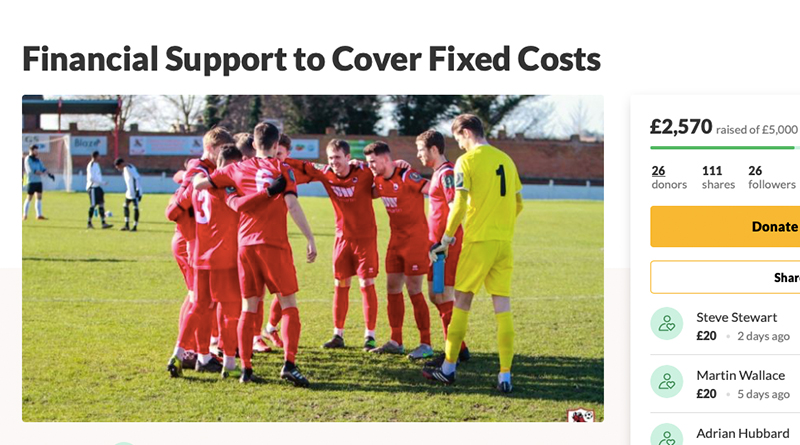 Ramsgate set up a GoFundMe page to help them get through the pandemic
I think a half-glass full approach of rewarding sides on the verge of success would surely be more fruitful than casting their dreams aside by making what is seen to be an effortless, knee-jerk decision.
The fact that such an idea hasn't even been contemplated or expressed to clubs in Step 3 and below, only emphasises the damning contempt with which they are seen by those above.
So whilst fans and club staff need closure so they can not only prepare for next season, but so they can simply stay afloat by having some planning strategy in motion, I'm certain they would appreciate having the past season's work at least looked at so they can get what they may deserve.
Nearly every semi-pro club throughout East Kent set up a fundraiser almost immediately after the lockdown was put in place, and that speaks bigger volumes than the few thousand pounds that some outfits have raised so far.
It's therefore not surprising that such anger directed towards the Premier League is then only amplified when you hear National League officials saying they need £10million or so to get their 70 teams through the pandemic – the equivalent of a year's salary for just one player further up the chain.
In a current climate of anxiety and sadness, local football will always provide an irreplaceable escape. However, it will soon become non-league clubs that escape us if more is not done to help them.
New Premier League chairman Gary Hoffman could be the man to change such an inevitably. Because it doesn't appear that anyone else has any intention of doing so.
Clubs could find themselves staying empty if they are not helped