Safety advice issued in wake of Julia James 'murder investigation'
No further information has been confirmed surrounding the death of Julia James – however safety advice has been issued by the police.
Mother, grandmother and PCSO Julia James was out walking her dog last Monday in Akholt Woods near her home in Snowdown, just outside of Canterbury, where she was killed.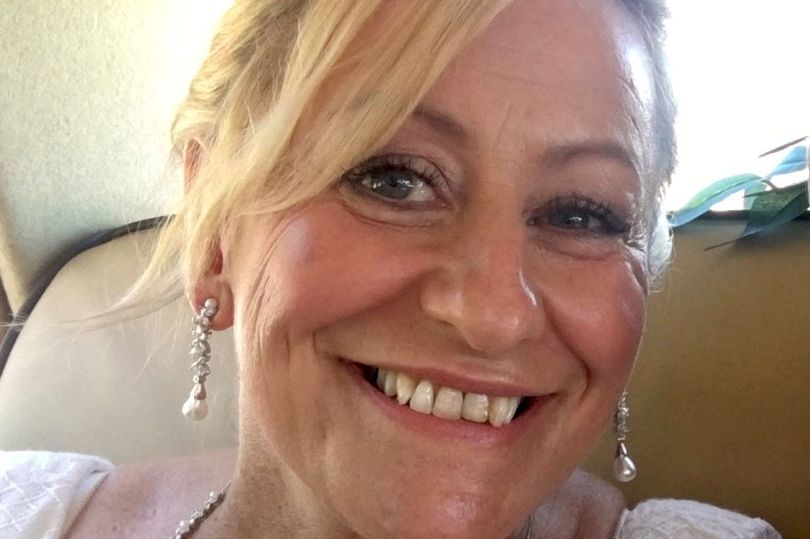 Following the incident, Kent Police have issued warnings to local residents to stay vigilant. Here's what you need to know. 
Do not walk alone.
If you can, walk with someone. Julia James was walking her dog by herself when the incident took place.
While the police still don't understand the motive behind the killing, the advice is to walk with someone where possible. 
Carry a fully charged phone.
In some new advice issued today on the sixth day of the investigation, Kent Police have told residents to always carry a fully charged phone with them.
You can phone 999 or 111 about any developing concerns or situations where you are. Your phone will allow you to contact friends or family too. 
Tell people your whereabouts
Following on from this, Kent Police have said that you should make friends and family aware of your whereabouts. 
Letting people know when you plan to be back and how long you will be gone will also help, planning walking routes ahead of your walk so that you are familiar with the area.
Be aware of your surroundings
A post on social media by Kent Police has warned residents to be aware of their surroundings when going out following the murder of Julia James.
Kent Police have set up a blue tent in the historic Market square where locals can talk to the police about their concerns and raise any questions that they may have. 
Dover's Chief Inspector, Dan Carter, said in a statement: "Although no arrests have been made, we are not ruling anything out and we are open to all possibilities."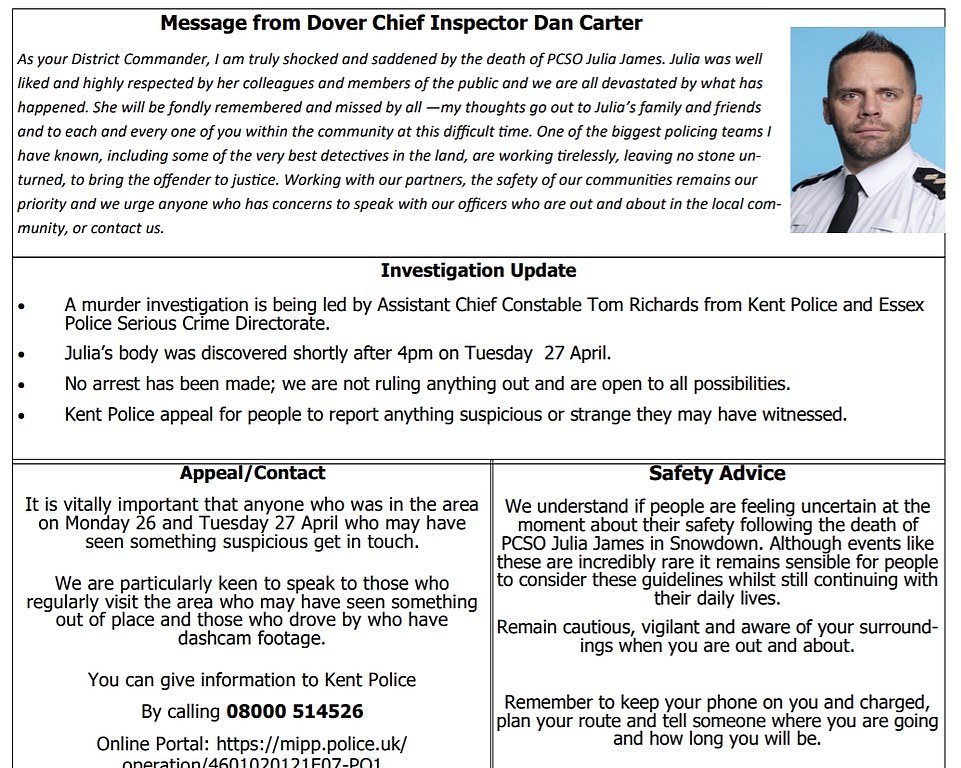 Take note of vehicles, number plates and be cautious of others
Some suspicions have been raised in this case over the possibility of a dog napping gone wrong.
Just two weeks ago a woman was walking her dog along a quiet country road in Nonnington when she was approached by a man in a white transit van.
It has been reported that PCSO's have warned women against taking their normal walking routes following the death of Julia James.
Kent has been inundated with a mass spike of dog nappings in recent months.
If you see something suspicious, report it.
Kent Police are still appealing for witnesses as the identity of the killer and the motive of the murder remains unknown. 
This afternoon road checks will be carried out between Snowdown and Aylesham in connection to the case in a bid to find out more information and speak to anyone who may not have come forward.
NEW: Kent Police are stopping cars on roads into #Snowdown and #Aylesham – a week on from the murder of PCSO Julia James. They're hoping to speak to people with information who've not yet come forward.@itvmeridian pic.twitter.com/jbBNQtJC7n

— Kit Bradshaw (@kitbradshaw) May 4, 2021