Herne Bay Christmas markets cut short due to snow conditions
Snowy conditions brought an early end to the Herne Bay Christmas stalls at Wimereux Square on Sunday 10th of December.
The local councils were unprepared for the snow and icy roads in the area, expecting it to be prolonged until the night of the 10th. However, as snow was falling as early as 8am in Herne Bay, organisers decided to cut the event short as it was not the right environment for the produce to be shown off in the square.
Herne Bay's 'Produce and Craft Market' was supposed to be open from 10am until 3pm, however was finished and creators at the craft market were all packed up by midday.
"It's quite sad, really, because obviously […] being our last market of December in the year, a lot of producers and crafters expect December to be really busy. Unfortunately, due to weather conditions and for safety, we have to think of the safety of our shoppers and the safety of our producers […] due to the weather wind warning that was issued yesterday, a decision as taken to cancel the event", Annette Lebreton, market manager on behalf of Canterbury City Council.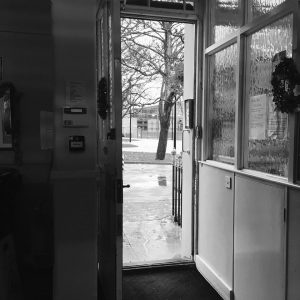 Stalls were set up in the Over 60s Club in Wimereux Square, and held host to lot of Christmassy crafts, card, balloon animals, sweet treats and scarves!
Stall included bakes from youth bakers Oscar's Little Kitchen, 6, working with Jack Little, 16.
Click through to see what was up for grabs!