Kents 'Great Model Railway Challenge' winners exhibit at N.E.C
A family from Ashford who won Channel 5's 'Great Model Railway Challenge' have been exhibiting their layouts at the N.E.C in Birmingham.
The Warley Model Railway Show, which is Britain's largest model exhibition, attracts over 15,000 enthusiasts each year on the 23rd and 24th of November.
The Railmen of Kent, a team comprising of Fred Garner; his three sons, brother in law and Great Uncle – won the show with theme inspired layouts including Best of British, Harry Potter, and environmentally friendly transport. Series 2 of the Channel 5 show has watched by over 1 million people so far and the shows popularity continues to grow.
"It was really rewarding".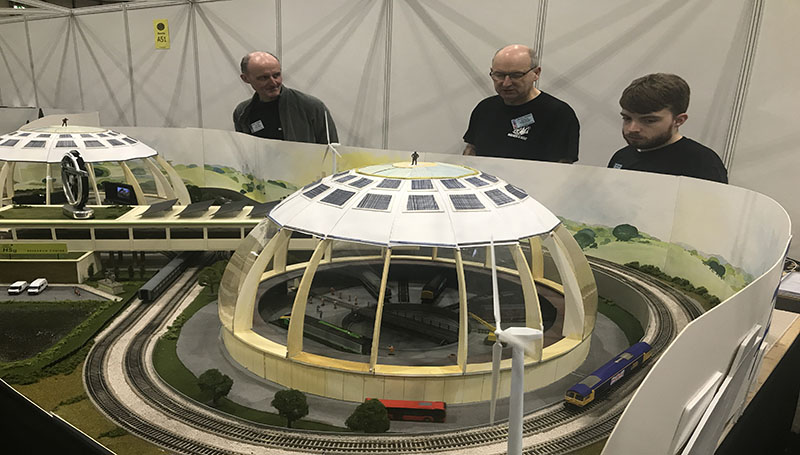 Fred described the experience as 'daunting', but something he'll never forget;
"It's been really good. I think the best thing has been meeting young kids who wanted to see their favourite layout from the show, and then wanting photos and autographs from me! It was really rewarding. Seeing the thousands of people at Warley and hearing they wanted you to win was a great feeling!"
The three layouts comprised of 150 square feet, and Fred described this as one of his biggest problems;
"Getting the three layouts from the original filming location (near Reading) to Birmingham, was a real challenge.
We hadn't seen the layouts since July 7th, so I was worried they could've been damaged by the heat or damp. Thankfully they weren't."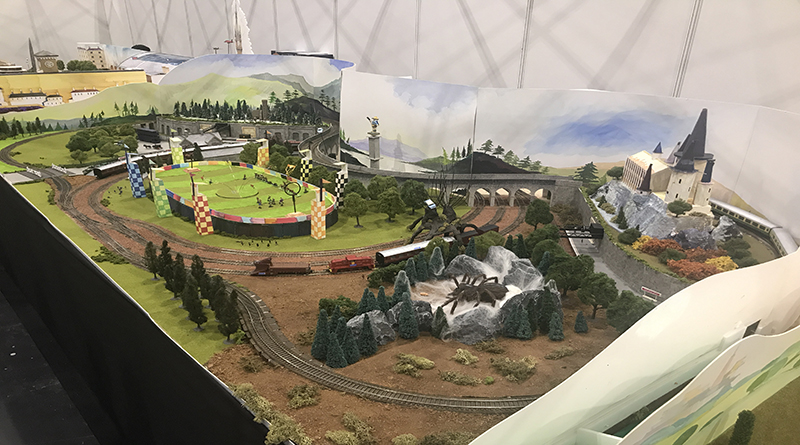 The Railmen of Kent featured on the front cover of the 'Railway Modeller' (the UK'S most popular model magazine) sharing the cover with Rock Legend, Rod Stewart;
"Sharing a front cover of the Railway Modeller with Rod Stewart is something I'll never forget!
"I'm proud that the show has allowed the team to experience so much joy and something that hopefully they'll never forget".
https://peco-uk.com/products/rm-december-2019-issue-vol-70-no-830
If you are interested in seeing the layouts for yourself, they will be on display from December 7th in the new Ashford International Model Railway Education Centre, located next to the new cinema on Elwick Place in Ashford, Kent.