Knives: An Ex-Gang Member's Story
While the capital city of England is reeling in a wave of serious crime involving knives and the Mayor of London, Sadiq Khan, has adopted the #knifefree campaign – Harry Fox goes to talk to an ex-gang member who got out of London after being left in a wheelchair because of a gang-related knife attack. *Names are obviously changed to protect identities.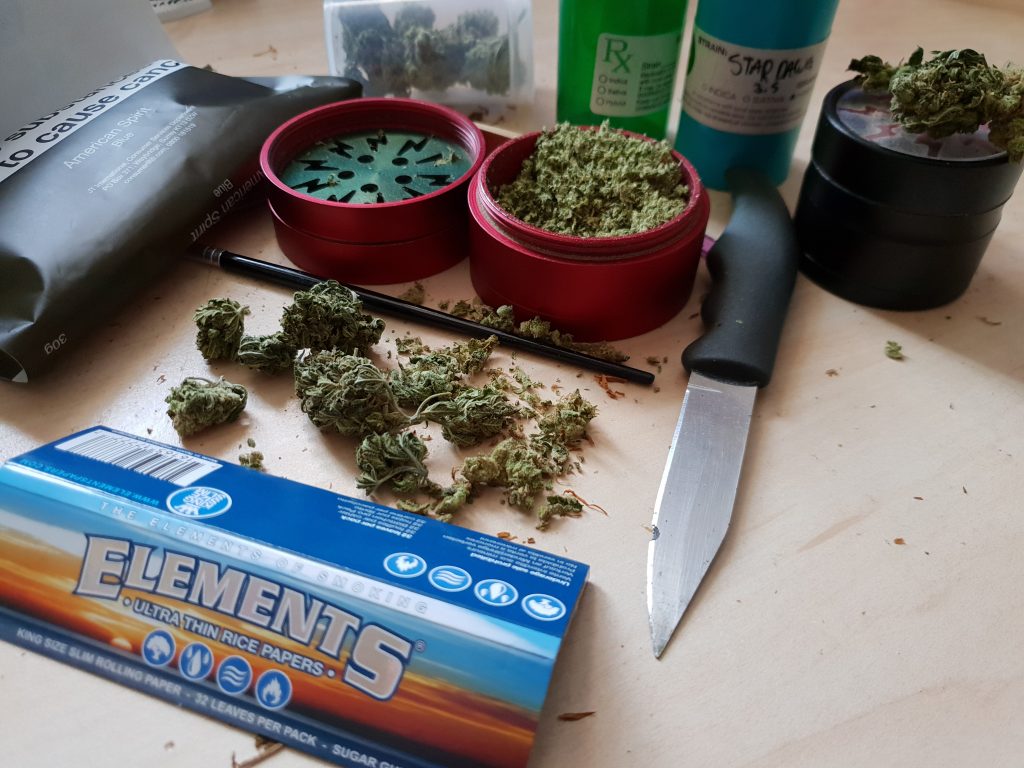 Alex* was a young boy from a London Borough who just wanted to play football like his big brother, until that fateful night at a party a few streets away from home.
I've been invited to go to Alex's house to meet him.
As I enter his house I realise he has a sheer drop straight from the door – not exactly wheelchair accessible.
His living room is comfortable and inviting with a few sofas, a nice coffee table and a breakfast bar breaking up the kitchen and front room.
There is a light dusting of smoke in the air and a powerful smell of cannabis.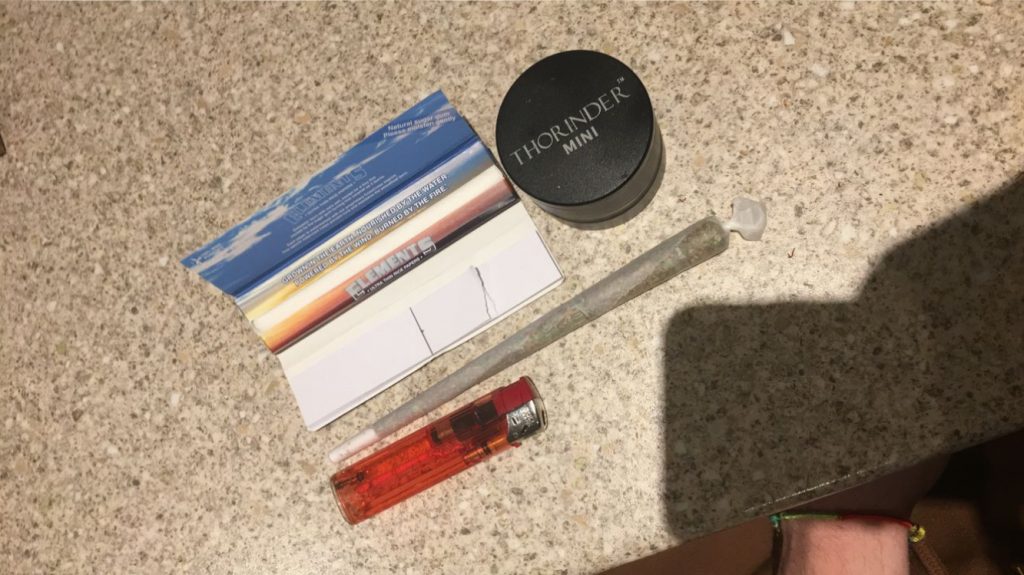 We go over to the breakfast bar, smoking paraphernalia covering it as I set my equipment up to record and get my notebook out, he starts to roll a joint.
Alex was able-bodied at primary school, self-described as physically superior to other kids – he shows me countless sports day medals and trophies. He also played football for his schools.
As he grew up and went to a "rough secondary school" he started to realise gang activity happening around him and lost interest in football as he got busy trying to make money and impress girls.
Alex decided to join up with a few friends who he explains; "wasn't really a gang, it was just a bunch of n*****'s hanging out and playing football"
But, as he grew up and started to find an interest in girls, that's when his problems started.
"A lot of things in life are for females – you want money… everyone wants money. It's because it seems the ones with money have the girls and you want that and that's what it has always been.
When you're a teenager you want money…
The streets have always been about making money, image and status"
He enjoyed knowing his name held weight in the area – "everyone knew who I was" – he liked that, even thrived off it, but in hindsight, he doesn't think this was a good idea.
During a party a few streets away from home, one street away from his siblings on either side of him, Alex is with three people; one of his gang and two "not friends".
His mum had caught him smoking weed a few days before and he had been staying in to rebuild his relationship with his mum, this was the first time out.
Altercation has kicked off but when it finishes the other people leave while Alex and his friends stay at the party. They return with a knife, another altercation has kicked off.
"In a flash, a large shiny thing comes out"
Alex ends up getting stabbed in the chest.
He was resuscitated twice at the party and registered dead at one point.
How did mum feel when she found out about gang stuff?
He explains how his mum found out about being stabbed in the chest, try and keep up; "so, my mum found out by my brothers friends sister who was [at the party], she told her brother, her brother called my brother and he came to the scene and rang my sister who came too and then my sister called my parents who were at a family party – 45 minute drive away, they dropped everything immediately and went straight to the scene but I had already been airlifted to the hospital as it was snowing."
Two months pass and Alex awakens from his induced coma, he realised what really mattered immediately. His loved ones. He promised to himself he would never put his family through such a thing again.
It took him three more months to be physically stable enough to get out of bed after complications made him lose most of the muscle mass in his legs.
This was the first time his parents were aware of anything gang related.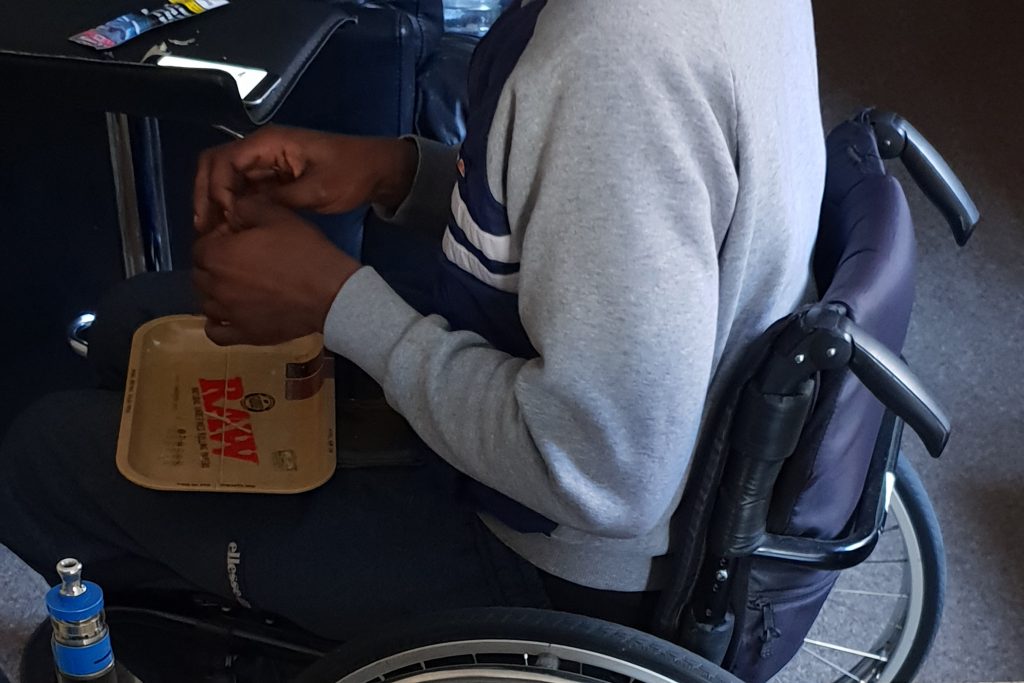 Alex lifts the sleeve of his top and shows me a scar that is a few inches long on his tricep.
This was the first time he had been stabbed.
He had been at a chicken shop that was in the "op block" (opposition gangs area) and they saw him and because his name held weight they came for him.
The beef hadn't even involved him but because he was recognised in the "op block" he was confronted accusatorily and a little scuffle ended up with him getting stabbed in the arm for it.
"When I was nose deep in all the stuff I realised I didn't want to be anymore and it was too late and what was I going to do? Write a letter to all my enemies telling em I'm out and I don't wanna be a part of this anymore?"
After a local man was stabbed at a house party in Canterbury, it has worried Alex that the most recent reported wave of violence sweeping the capital has started to enter the home counties.
"The madness doesn't just happen in ends anymore…
"If beef starts in the borough and someone ends up getting hurt, see, they could have a cousin that goes to the same uni as one of their cousins and then someone ends up getting stabbed because of beef they aren't really even connected to, innit."
Just this year he tells me that three people have been shot, one fatally, in his old area and five people have been stabbed in 2018 alone, because of beef started roughly 10 years ago by people either now in jail or living elsewhere. All have gone unreported in mainstream media.
"You cant go over and ask them about why are we beefing so they just keep it going"
So since that one night, Alex waking up in March but not being able to get out of bed until June due to complications that led his leg muscles to die and he had lost five stone.
He is now wheelchair-bound. It has massively affected his confidence but as he say's "I'm a first-class blagger, you'd never know from the outside."
Alex had hoped his rehabilitation would have happened a lot quicker and would be out of his chair by now, 9 years later, but his leg muscles haven't gotten to full size again just yet.
Goal
Alex's ultimate goal is to be able to run to Tesco and get a meal deal, something we probably all take for granted every day.
Until recently when Alex started going to the gym he wasn't progressing very fast. Now after four months of gymming nearly every day – minus the week it snowed as he was housebound – has built his confidence up and he has started being able to stand for a few seconds, making his run to Tesco that bit closer.
"Recently I've found my safe haven in going to the gym, it makes me more productive, it's the best decision I've made in years, it's one of those things that clicked for me, my uni life is better and for sure my social life is better."
"But,
"I can't keep getting up early and doing this gym thing for 6 months down the line to stop, I've gotta stay committed now. I can't not reach my goal of doing that run."
One small run for Alex is one giant achievement, from one party that got too out of hand.
"But what if I do it in 30 seconds?" He laughs ecstatically, then finishes his joint.