Long delays on the M25 after accident
Traffic was brought to a standstill and significant congestion is being reported on the M25 after a collision this morning.
The worst of the traffic was stuck at the Kent entrance of the Dartford Tunnel after an accident on the Essex side near Lakeside shopping district.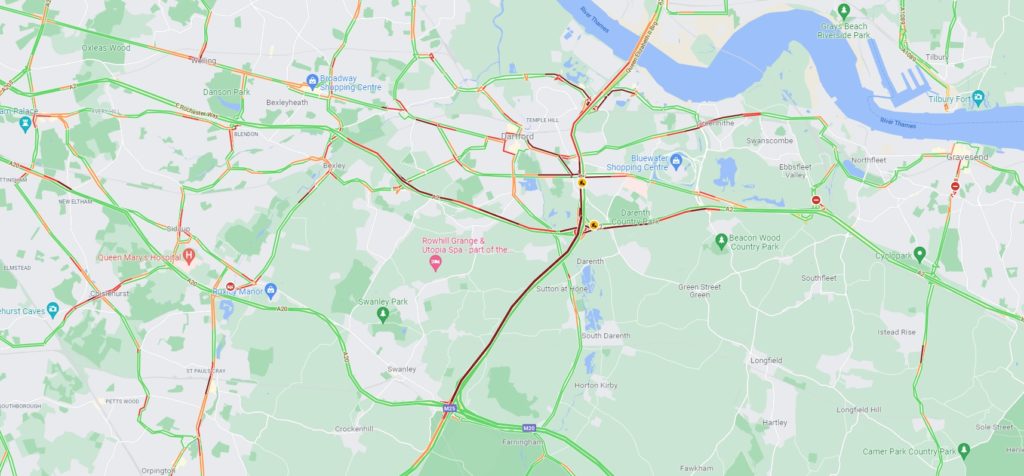 (Picture Source: Google maps)
Vehicles are beginning to move but heavy congestion stretched the traffic back to Junction 3 at the Swanley Interchange.
Road closures have also been reported around Orpington as repairs take place.
The road accident that has been causing delays along the M25 and A282 has now been cleared.
You can monitor congestion on the National Highways live map here:
Further disruption around Dartford was caused by protests by Extinction Rebellion.
The accident today marks a second day of traffic disruption, the M25 was also closed yesterday after a lorry trailer detached, causing delays that stranded motorists for hours.
See how the Amazon depot at Dartford was disrupted today here- Amazon Crime