Do you recognise any of Canterbury's missing pets?
Pets are a part of the family but sadly one in three will get lost once in their lifetime.
There is nothing worse than the thought of losing our furry friends, but it is a sad reality for some pet owners.
Here is a list of missing pets near Canterbury, see if you can recognise any:
1. Ragdoll cat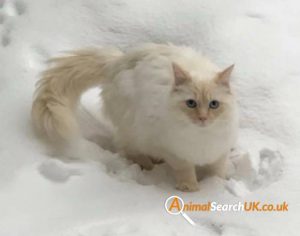 This one-year-old, unnamed cat went missing in Canterbury four months ago and is still yet to be found.
The ragdoll breed has blue eyes and their fur has hints of ginger.  This is known as a flame point ragdoll.
If you think you recognise this cat, click here.
2. Peggy – Golden crossbreed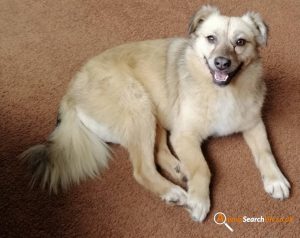 This adorable golden blonde pooch went missing just outside Canterbury in the Faversham area over a month ago and is still yet to be found.
Peggy is described on Animal Search UK as having, "floppy ears, white tips on her paws, white chest, grey muzzle and chin, black mouth, black eyeliner, black tip on tail".
She is a very timid dog and the owner urges the public to not try and approach her, but if you do see her then call the owner as soon as possible.
Peggy sadly was spooked while on a walk and the owner's husband accidentally dropped the lead, which then became caught in a tree.  Before the owner's could reach her, she had already slipped out of her harness and run away.
If you recognise Peggy, let the owner know on this website.
3. Spot – Bengal cat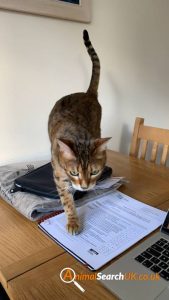 Spot went missing in Herne Bay, just a stone's throw away from Canterbury.
He is a Bengal with distinctive features – he has scars on both of his ears and a muscly neck.  If you see Spot, please don't attempt to pick him up as he doesn't like it.
If you've seen Spot, contact the owner here.
4. Bliss – Tortoiseshell cat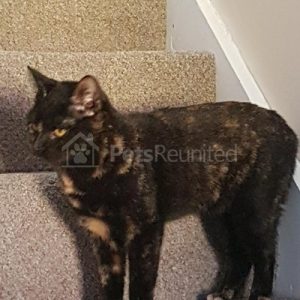 Sadly, Bliss went out in the garden on day and never returned.
The cat went missing in Canterbury six months ago, but the owners have not given up hope that Bliss will return.
She is described as having "big yellow eyes and a light brown line on her nose".
There is a £100 reward offer for anyone who finds the tortoiseshell cat.
If you have seen Bliss, visit Pet Reunited's website to contact the owners.
5. Rosie – Bichon Frise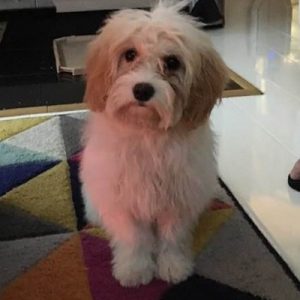 Rosie was stolen from her owners who live in Canterbury.
On Pets Reunited, the owners described the circumstances and said: "Rosie was taken from London by the person we had wrongly trusted to look after her and handed in as a stray with neither our knowledge or consent.
"The process of trying to find her and bring her home had been frustratingly slow.  We are offering a £500 reward for her safe return."
Visit the website here.
6. Jasper – cat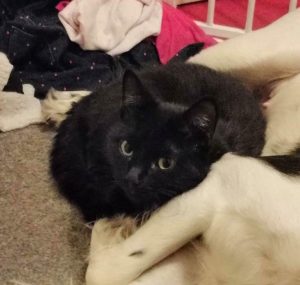 Jasper's owners posted their plea to help in the search for him ten days ago on Gumtree.
He went missing in the Tower Hamlets area of Dover, late April.
7. Tetley – Staffie crossbreed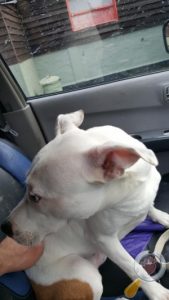 Tetley the Staffie is a male cross-breed and was lost in Lyminge, a village just outside of Faversham.
The last time his owners saw him was just weeks ago on 22 April.
If you think you may have seen Tetley, click here.
See more from The Canterbury Hub: