New Complex Being Built In Canterbury
Plans for a new cinema, bar and restaurant complex in Kingsmead, Canterbury have been finalised by the council. The new complex will take over what once was a Serco depot and coach park in Kingsmead. The plans for the complex were finalised in September.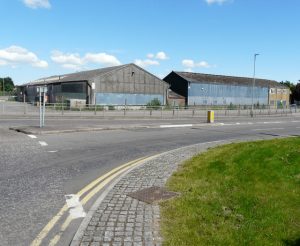 Now the plans are all under way, locals opinions on the new complex have been varied.
Ally, a local in Canterbury says:
"There are people needing homes and we're building a complex instead.

"Yes it would be nice but look at that land, it could build loads of flats and 2 beds which are needed.

"I read the proposal on the lamp post the other day i just think it will bring more traffic into Canterbury and land being wasted again which we need for homes

"I'd love a complex but i think there is more need elsewhere, not just for the homeless, families in private rental which costs the council loads"
Canterbury City Council have had plans to build this complex since 2004 and are hoping it will improve the city, drive tourism and entertain the locals.
In addition to the complex, multiple student accommodation sites will be built as well as a large multi storey car park.
[googlemaps https://www.google.com/maps/d/embed?mid=1bc4PI7bOfPKONkR3CYw8pa0ZpIQoLwap&w=640&h=480]
Locals are worried that if the new complex is built, there will not be enough homes for the less fortunate.
The homeless charity, Porchlight, says:
"More spaces for people to get out of the cold is always a good thing.

Do note though, that tackling homelessness is about more than just providing a roof over someone's head"
Canterbury City Council have been contacted for a comment but have not yet replied.