10,000 lorries to block the road if "no-deal" Brexit occurs
A "No-deal" Brexit could cause havoc as Kent County Council leader pleads for more help from the Government.
A report seen by Sky News warned that 10,000 extra lorries could be stuck on Kent roads, while the number of migrants arriving in Kent, including unaccompanied asylum- seeking children, could increase.
There was also concerns that the administration of GCSEs and SATs could be compromise and bin collection could be delayed.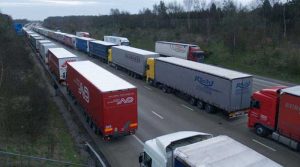 Kent County Council has raised concerns over a "no-deal" Brexit on Friday morning. Council leader Paul Carter believes that there could be a repeat of the 2015 chaos.
"Doctors couldn't get to hospitals, domiciliary care workers struggled to reach clients and weddings were cancelled," he said.
The council are urging the Government to implement a national freight transport plan, which could hold lorries back from coming into Kent in the first place.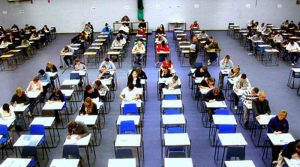 Carter is pleading with the Department for Transport for investment in the correct technology and enforcement powers to stop lorries from taking shortcuts and go the correct route.
He said: "The Department for Transport must share their plans at a national level with us and fast track the money through to us to invest for vital preparation that we will need in Kent."
The government's back up plan, Operation Brock is the contingency after Brexit happens to Operation Stack.
A spokesperson from the government, said: "We're not going to get into speculation – we are planning for a range of scenarios, as any responsible government would.
"It is important to stress that this is contingency planning for a scenario that we do not expect to happen"
Operation Stack has not been implemented since 2015.