Post-pandemic Brexit: A new world for International students
Uncertainty has been hovering over Britain's educational institutions due to the unknown political spheres that Brexit has created. Another looming cloud came in the form of the pandemic, which amplified the concerns towards the overseas student market that England currently dominates.
The number of applications for undergraduate courses for the academic year 2021/22 has plummeted by 40 per cent. Richard Davie, a lecturer at the 'International Foundation Year' at Canterbury Christ Church (CCCU), is perplexed to see the decline in both applications and attendance this year.
"Trying to draw conclusions in such an anomalously mixed and invariable year is hard. But we must remember that last summer looked diametrical to what it eventually ended up being…", Mr Davie says.
Many claim that Brexit, and not Covid-19, is primarily responsible for the fall. UK universities were right at the forefront of people campaigning against leaving the EU; as it would create a barrier that would potentially mean losing one in three international students.
Non-EU students pay much higher fees than their British counterparts, frequently being charged three to four times (depending on the degree, course, and the university). Previously, EU students paid the same fees as UK students, but this academic year will see an end to this financial boon. As of September 2021, students from the EU/EEA and Switzerland no longer have access to student loans, including restrictions on their right to work after completing their studies.
Jeremy Robinson, Group Managing Director, Housing Hand on Essex Magazine, said:
"Brexit has increased course costs hugely for those coming from the EU/EEA and Switzerland, at the same time as rents are projected to rise steeply. We've also got Erasmus funding ceasing, in addition to the withdrawal of student loan facilities. This is going to place a huge additional financial burden on many young people over the next few years."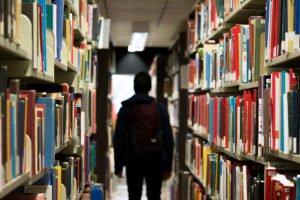 The most significant drop falls in both the south-eastern and eastern regions of Europe. A notable difference can be seen between the years 2019/20 and 2020/2021, as this was the last opportunity for students to study under the pre-Brexit conditions of 2019.
Contrarily, there has been a 17.1 per cent increase in non-EU students from around the world. Although UK universities have already been focusing on the non-EU market, due to a continuing drop in EU students that is highly expected, overseas students might become the priority.
Canterbury is at an advantage over other student cities, due to its strong prevalent connection in the South-easterly region. On the request of the Freedom of Information Act, all three universities were asked to provide the figures of EU and non-EU students for the past three years.
The University of Creative Arts has seen a slight drop in EU students, while the increase of non-EU students has been significant. CCCU reported a reduction in overall international recruitment. Kent University wasn't able to provide the data due to "a significant amount of backlogged requests".
The future post-Brexit and post-pandemic landscape will see many challenges, as universities will need to extend their horizon beyond the EU, and to recover financially from the pandemic. Similarly, students might face ambivalence over increased tuition fees, living costs, or the cost of visas; and that might lead to exploring educational needs elsewhere.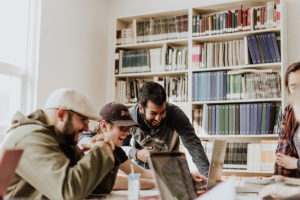 Photo Credit: UNSPLASH (Banter Snaps & Priscilla Du Preez)