Pub converts storeroom into village shop to diversify
A pub in Ashford has received recognition from Shepherd Neame after their innovative idea to diversify during the pandemic. 
The Kings Head pub in Shadoxhurst, Ashford, has received congratulations from Shepherd Neame after opening a Farm Shop.
The pub worked hard to convert an old storeroom into a Farm Shop where they sell a variety of locally sourced produce include fruit, vegetables, breads and meats. They also offer takeaway coffees and baked goods such as sausage rolls, scotch eggs and muffins. When Covid restrictions allow it, they are looking to beautify their outdoor seating area and maybe expand the shop in the future. 
It took a bit of determination and imagination.
When the pandemic hit, The Kings Head pub started by offering takeaways so people living in the village could still enjoy some pub food at home.  
This weeks takeaway menus are now online. To order either call us on 01233 732243 or online at https://pay.dines.co.uk/venue/kings-head. We Do Deliveries to Shadoxhurst and the surrounding areas.

Posted by Kings Head Shadoxhurst on Friday, 22 January 2021
Shepherd Neame are campaigning an idea where the pub is the hub of the village it is situated in. They also want to encourage pubs to diversify, and lockdown has proved this is perhaps the best way for survival.
The Kings Head are embracing the idea of the pub being the hub Shadoxhurst, and this helped their idea of opening a shop.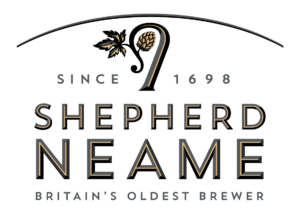 Click here to read more about Shephard Neame's campaign.
The pandemic has meant that Shephard Neame had to stop tasks such as painting and decorating their pubs. The Kings Head was due to have a fresh coat of paint, so as a thank you and congratulations for diversifying and opening their farm shop,  Shepherd Neame are going to make this pub a priority to be painted. 
Here's pub boss Lance Culver explaining more about what he has done to get this recognition from Shepherd Neame and the response the shop has received from people living in Shadoxhurst.  
But, it has not all been smooth sailing. There have been many hurdles along the way before this pub could get to where they are today.  
Mandy works in the newly developed Farm Shop, she explained the shop used to be a storeroom, covered in cobwebs. Mandy said it took 'determination and imagination' to achieve what the staff have.  
Residents of Shadoxhurst are excited about the new shop in the village, a lot of them saying it is needed since the post office is so far to go and there is not great parking. 
There was a corner shop in Shadoxhurst which closed in the late 80s. So, the locals of the village are extremely grateful to have a shop back on their doorstep.  
Mandy said that a lady who used to own Stubbs Cross Post Office until the 90s – situated the other end of the village – said that she is so happy that Lance made the decision to open the Farm Shop.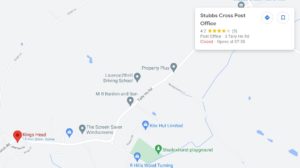 The first thing she said when entering the shop for the first time was "Welcome and thank you." For her, she strongly believes this is exactly what the village needs, and it reminds her of when she used to own the post office.  
Featured image credit: Chantal Weller